The Internet always likes authenticity, honest brands and true stories
Sit back comfortably and listen to the story of Autentika.
We are a design & development team based in Poland. For more than 15 years our focus has always been on quality over quantity. It seems that this approach is paying off and giving us the opportunity to work with visionary clients on a worldwide basis.
Before we make an offer we must be sure that we will bring significant added value to the project and deliver all set goals. We call it "Progress as a Service" approach.
Clients really value our open lines of communication. We listen, we ask questions and we are always available.
Every month over 20 million users take advantage of the effects of our work. It's reasonable to assume that we have the ability to influence today's internet users and their behaviors.
"From our very first project we have always based our projects on clear values. I guess you could say, we try hard to be an ally you simply enjoy working with."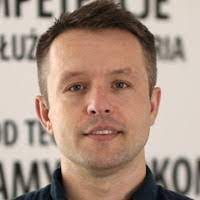 Michał Samojlik,

Head of Autentika
Transparency
We don't complicate simple things
Authenticity
There is no choice than being honest and genuine
Confidentiality
What happens in a project stays in a project
Responsibility
Take ownership and question the status quo
Ambition
"Good enough" is just a mid-stop on our way to excellence
People first
Create a work culture you love to be a part of
We are proud of our clients' trust, and no other motivation is needed to try even harder.