Processes & tools
Let's cut through the noise: Which AI tools in journalism are really worth the hype?
3 Apr 2023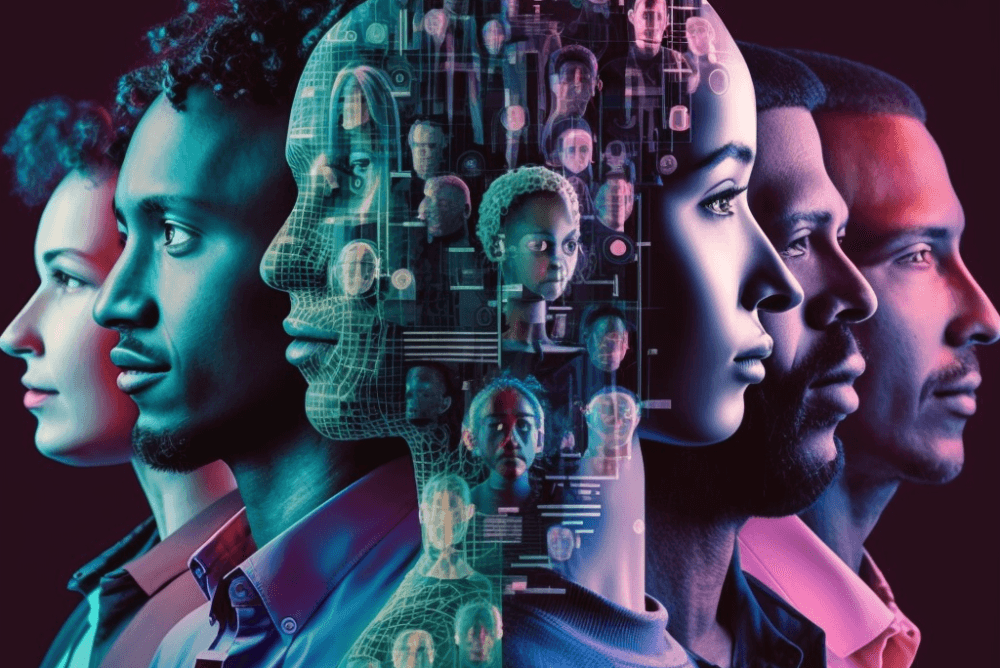 We explore concrete use case of AI in the work of journalists (photo generated by Midjourney)
Interview with Elwira Majewska and Grzegorz Wiktorski, UX Designers at Autentika
AI can help journalists in countless ways and save them a lot of time. However, it's not just generative AI that proves helpful in the day-to-day work of a newsroom. Together with experts from Autentika, we explored concrete use cases and illustrated them with short animations. Have a look!
Listen to the audio version of this article or read the transcript that follows below the player
Joanna Kocik: In recent months, we've heard a lot of buzz about AI-powered platforms like ChatGPT that can help content creators and journalists. We know that newsrooms can leverage AI to produce more news reports, conduct interviews, and do translations. However, AI can be helpful in many other areas, and now newsrooms can have custom-built tools that will make their work more effective. Am I right?
Grzegorz Wiktorski: I'm glad you brought this up. We have been working on design concepts to test how AI solutions could be integrated into our publishing back-office projects. We have focused on existing solutions that can be used or adopted, so our concepts are practical rather than academic.
Let's start today with one of the basic journalistic tasks: the ideation process for news stories. How can AI help in this particular flow?
Elwira Majewska: Sometimes, journalists have trouble finding topics that readers like to read and share. This is where AI tools can help, aggregating the latest news from different sources. They can also determine which content is most popular and exciting among users. AI can also indicate the article sentiment and tell us how people react to a particular article, whether they rate it positively or negatively and what emotions it triggers in readers.
Read also: Why media need to learn how to swim in the AI waters
Grzegorz Wiktorski: On the other hand, there may be situations where you know what you want to write about, but you don't have strong evidence for your topic. In these cases, you can use an AI-curated data aggregator to gather supporting material from other sources. This approach can help substantiate your topic, similar to what Elwira mentioned, but in a more specific context.
When searching for social proof for a planned topic, checking if it's hot and trending on social media is essential. If you don't find additional material, it might indicate that a story is not attractive to readers.
Once we have a topic, we can think of giving it structure. It's where AI can help with content creation – in which ways?
Elwira Majewska: One of AI's simplest and best-known applications is text writing. We can create a paragraph based on a single sentence or a brief and specify the parameters of the desired text, such as the text length or style: formal or informal.
Another option is paraphrasing. We can change the content of the text without affecting the meaning. Using different sentence structures in your text can offer several advantages. First, it allows you to make your articles more interesting and engaging for the reader. By varying your sentence structures, you can avoid the problem of background paragraphs sounding the same. Second, using different sentence structures can prevent plagiarism.
Paraphrasing feature added to the editorial system, designed by Autentika:
Grzegorz Wiktorski: We have introduced an algorithm for creating summaries in the article editor. Imagine the situation where you have to write a small abstract placed at the beginning of the article. Writing a summary can be tedious and repetitive – so this is where an AI comes in, writing a summary for you based on your text, whether you want it as a paragraph or in bullet points for clarity.
Now for another story: Sometimes, a journalist has to write a rather boring text based on external data, right? Whether it's a reiteration of something seen on Twitter or something more heavyweight like writing a financial report based on the latest stock market data. The latter is more challenging, so we tried to solve it as part of one of our projects. The whole process was to feed the tool with financial data and let the AI analyse it, link it to the latest market and financial news on the platform, and create a report that connected all the dots.
Sounds good?
Summarising – an AI concept that can be integrated in the editorial software developed by Autentika:
Sounds great! What about supporting better SEO writing?
Elwira Majewska: Writing articles optimised for Google usually looked like this: An editor entered a keyword into a search engine and analysed the articles that performed best in the search results.
Today, this work can be done for us by AI. When we enter a keyword into the software, we get suggestions for the number of words, paragraphs and headings. We also get a list of suggested keywords in the article and how often we should use them.
While writing the article, we are informed about the result of our text in terms of SEO optimisation, whether we have already reached the specified number of words, paragraphs and headings and whether we have already used the specified keywords.
SEO writing assistant integrated with the CMS, designed by Autentika:
Once we write a story, we usually need to illustrate it. Today, not all newsrooms hire photo editors and illustrating an article often falls on the person who writes the text. How can photo editing tasks be automated with AI, and how can this technology improve the quality of images used in news stories?
Grzegorz Wiktorski: We've heard the stories about journalists who spent as much time searching for images as they did writing articles. Finding a good image to go with the text isn't the whole task: licensing issues, usage restrictions, and the endless sifting through metadata and keywords in digital asset managers can drive many crazy. So why not have an image we envision for this text?
For example, I want a picture of a futuristic car with giant wheels. It doesn't matter that such an image doesn't exist. Artificial intelligence will draw it for you based on a simple description.
Even better, this image can be customised to match the tone and style of the article, resulting in more visually appealing and engaging content that grabs the reader's attention. It's no surprise that the now-popular Midjourney does this sort of thing without issue. It'll be interesting to see how it evolves.
Photo generating AI feature designed by Autentika:
Now, another example related to photo editing. We all know those sci-fi visions from the TV series, where you can enlarge an image indefinitely without losing quality. It may seem irrational, but with today's AI algorithms, this is becoming a reality. Tasks such as sharpening or noise reduction of images after a strong zoom can now be performed quickly and provide high-quality results. And it all works without external tools – we never have to leave CMS or article editor.
Going further with the news lifecycle: we have sourced the topic, have written the news, and have generated a picture with some help from AI. Can we now use technology to detect plagiarism or check facts in the story?
Grzegorz Wiktorski: Yes, indeed. Many journalists and editors have used anti-plagiarism tools to avoid plagiarism for quite some time. But in recent years, the rapid development of AI-powered tools like Grammarly and Copyscape has made the process much more efficient.
To detect plagiarism, these AI-powered tools use advanced algorithms to scan text and compare it to an extensive database of online sources, including news articles, research papers, and other publications. The tools can quickly pinpoint potential problems and help journalists revise their content before publication.
Using these tools saves time and helps gain readers' trust, who expect accurate and reliable information.
Elwira Majewska: Suppose we are writing a text about politics and want to be sure who the Minister of Education was in 2000. Artificial intelligence already allows us to check if the name of the person we use is correct. If we make a mistake, it will reveal the facts to us. It will also give us the source of that information.
What are the areas AI can surprise us in? Any novelties in the topic?
Elwira Majewska: We know how important video is these days. Again, AI can greatly support video work in the newsroom. Let's say you have an object or person in the shot that you want to remove. It's quick and easy to do that now with an eraser.
Also, removing the background used to take hours. Today, you can do it with just a few clicks. You can also replace it with a new one. The same goes for transcripts: creating high-quality written content from an audio or video file only takes a few minutes.
In-built feature that helps journalists edit the picture:
Grzegorz Wiktorski: You can take these ideas even further. Let us say you are a journalist whose job is to write an article and create a short animated video that serves as an animated presentation slide - something very popular nowadays. It seems simple, but creating a scenario, finding visuals and combining them in video editing programs can be a hectic task, right? Now, tools on the market can turn your written article into ready-made video footage. You just need to provide the text, set the style of the video, the tone of voice and maybe some keywords, and you'll have a video to attach to your material.
Video formats are prevalent today, but producing engaging video content, such as video blogs or live streams, can be challenging for presenters or journalists. Endless editing, multiple takes, changing scripts – it all takes time, money and stress. The good news is that AI algorithms have made significant progress in supporting video production. Do you remember the hype around lip-synced videos? Here's something similar: AI can synchronise a voice with a pre-recorded video. Although this technology was initially developed for the animated film industry, it's now available as a streamlined tool for everyday publishing.
Thank you so much for those insights. We can see that AI tools can mean more than just text and image generators; they can be adjusted to the newsroom's needs.
Want to stay up to date with latest trends of news?
Subscribe to our CEOs Linkedin newsletter!