GoodPlace - we'll find the best location for your business
30 Aug 2022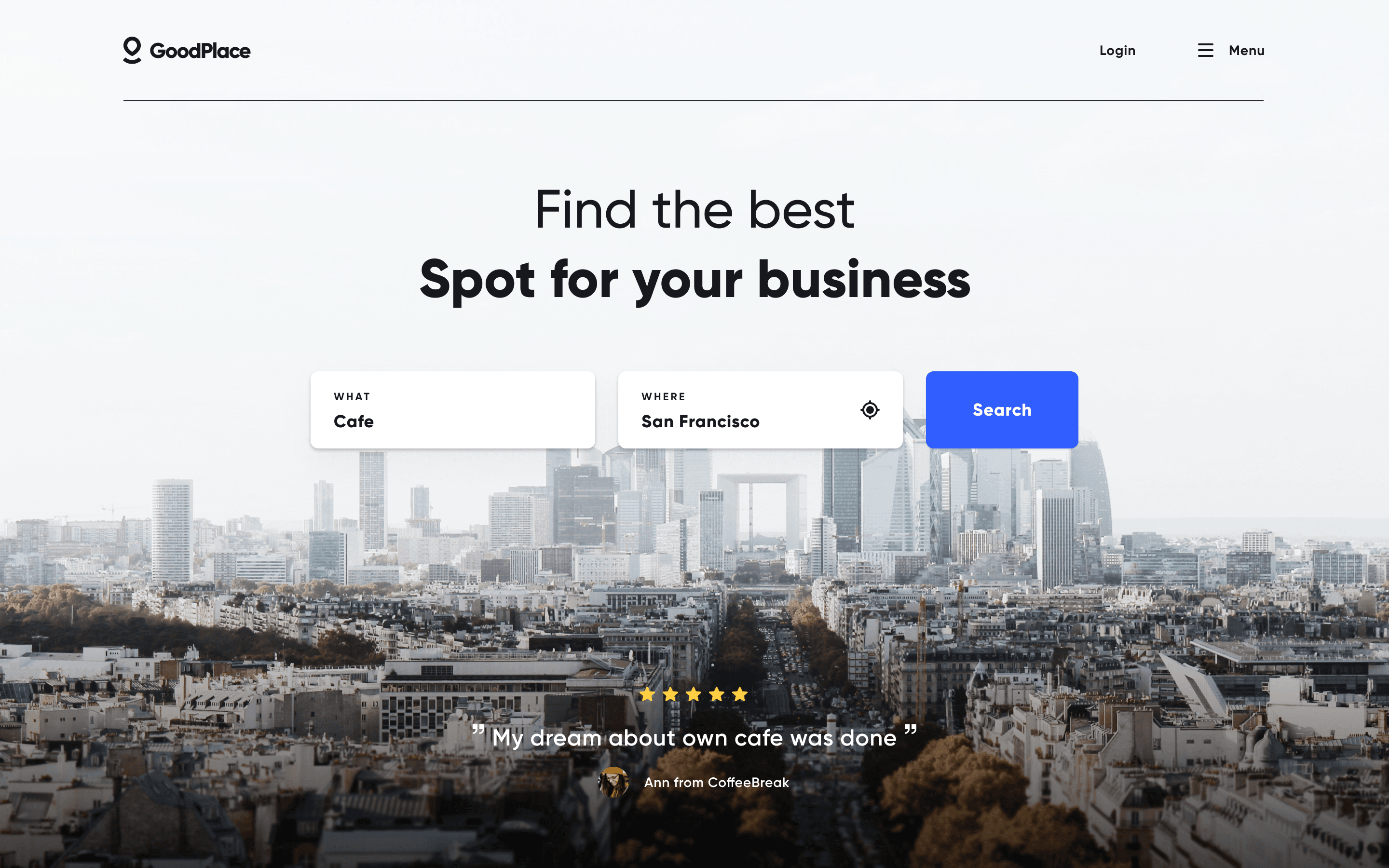 The idea is a concept conceived by Autentika. We are UX-Driven Design & Development team that for 17 years has been building design systems and high-quality web, e-commerce, and mobile apps. Feel free to use its elements in your own projects.
---
While more and more businesses can thrive no matter where they are located with the help of the Internet and courier delivery services, for many industries the three most important elements of their business are: location, location, and once again, location. The choice of location for your cafe, convenience store, or point of service is the critical element of planning the future of your business.
You have probably seen places where someone opens a third grocery store or sushi bar right in the same place. It happens all the time. We observed it in the vicinity of our office. Every time this happens we wonder - how is this even possible? Has the new owner not verified such basic information? How did they choose the location which did not save the previous entrepreneur's business from failing?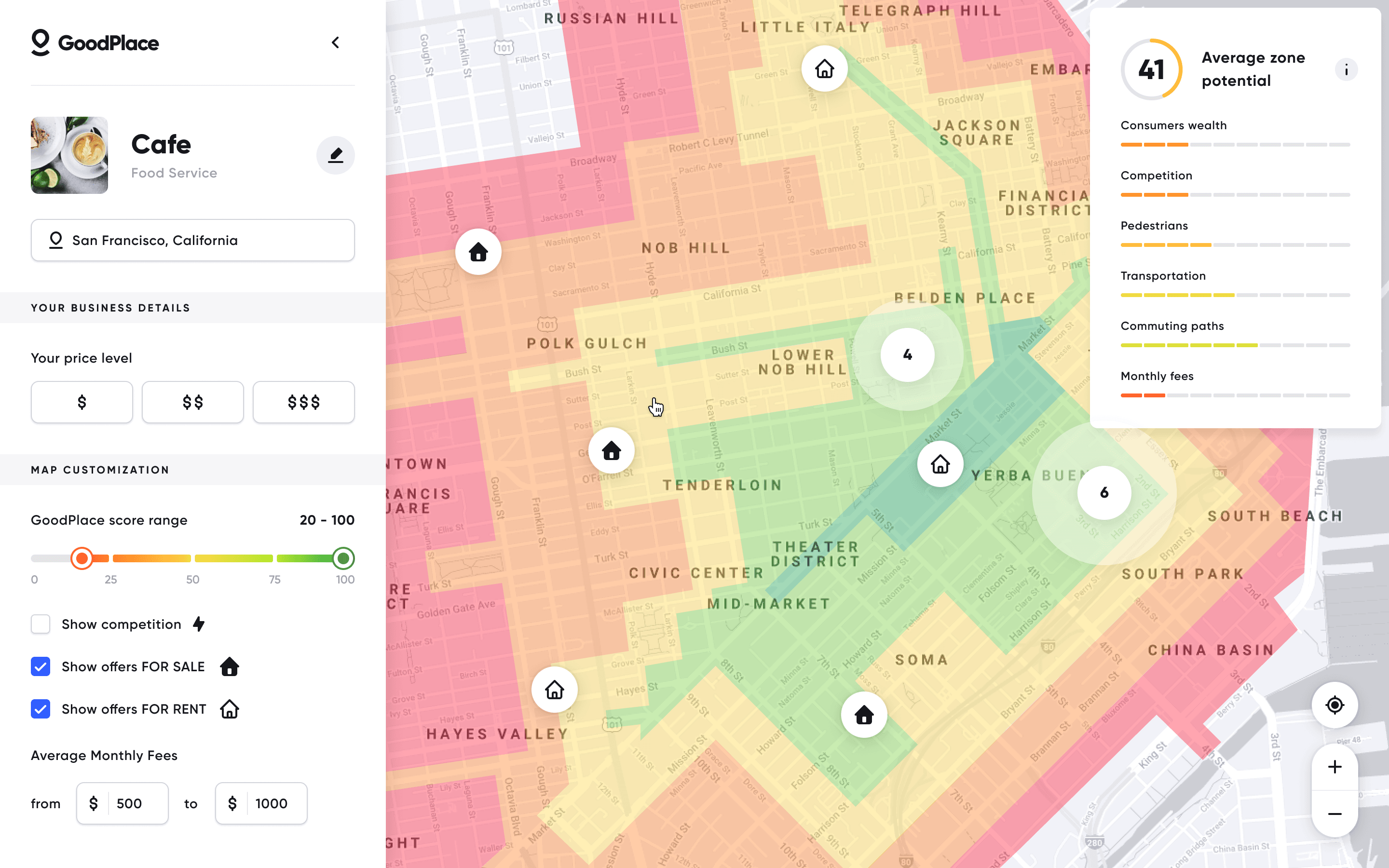 Based on this information we are provided with a city plan, with colors to inform us about the best location for our business. We can further specify our expectations. The price range for our drinks? Our rent budget?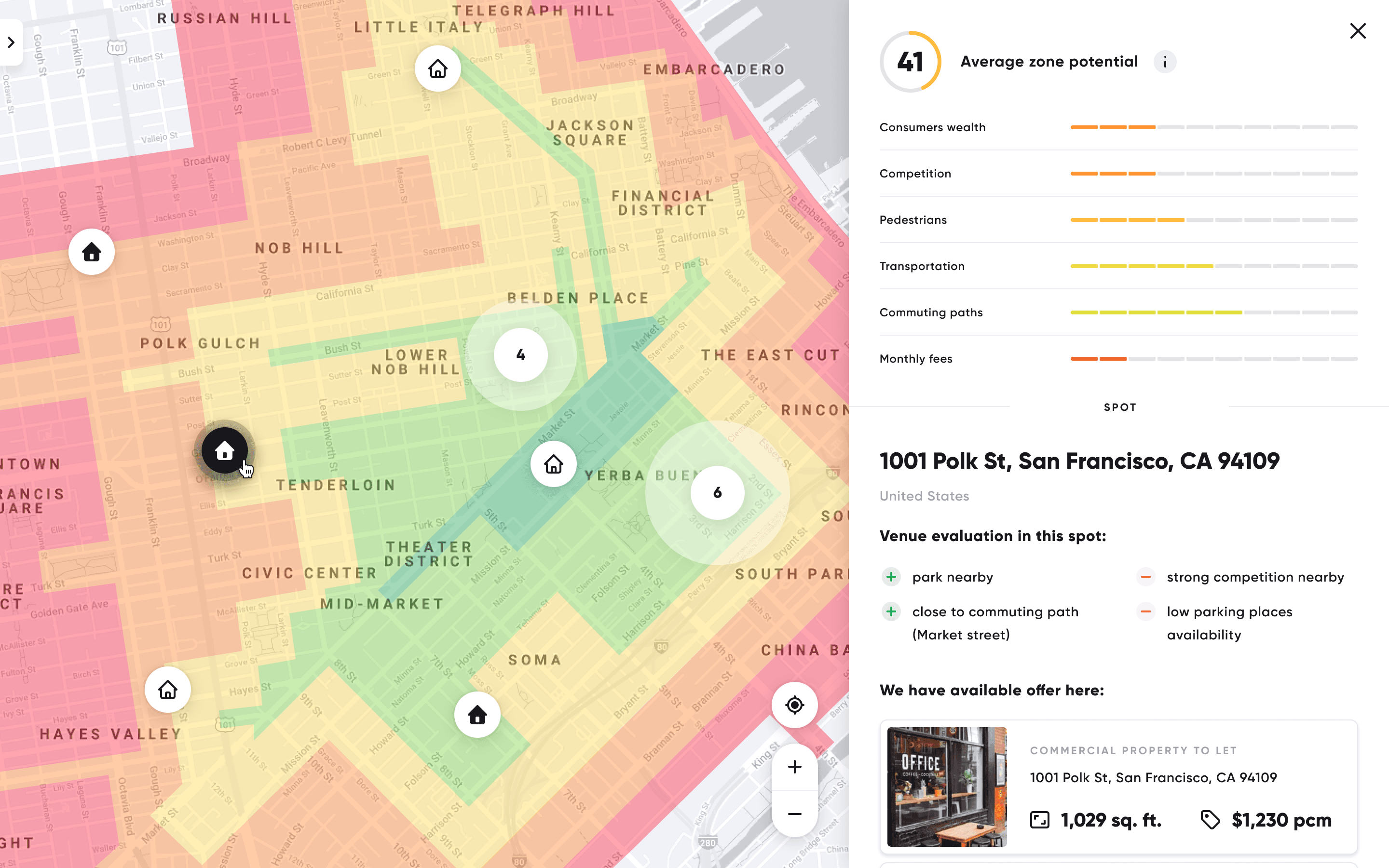 Using the cursor we can display detailed parameters of each location. We take into consideration tens of different factors, including customer affluence, the number of competing businesses in the area, footfall, and traffic, most frequented routes, rent levels, and even staff availability based on required qualifications.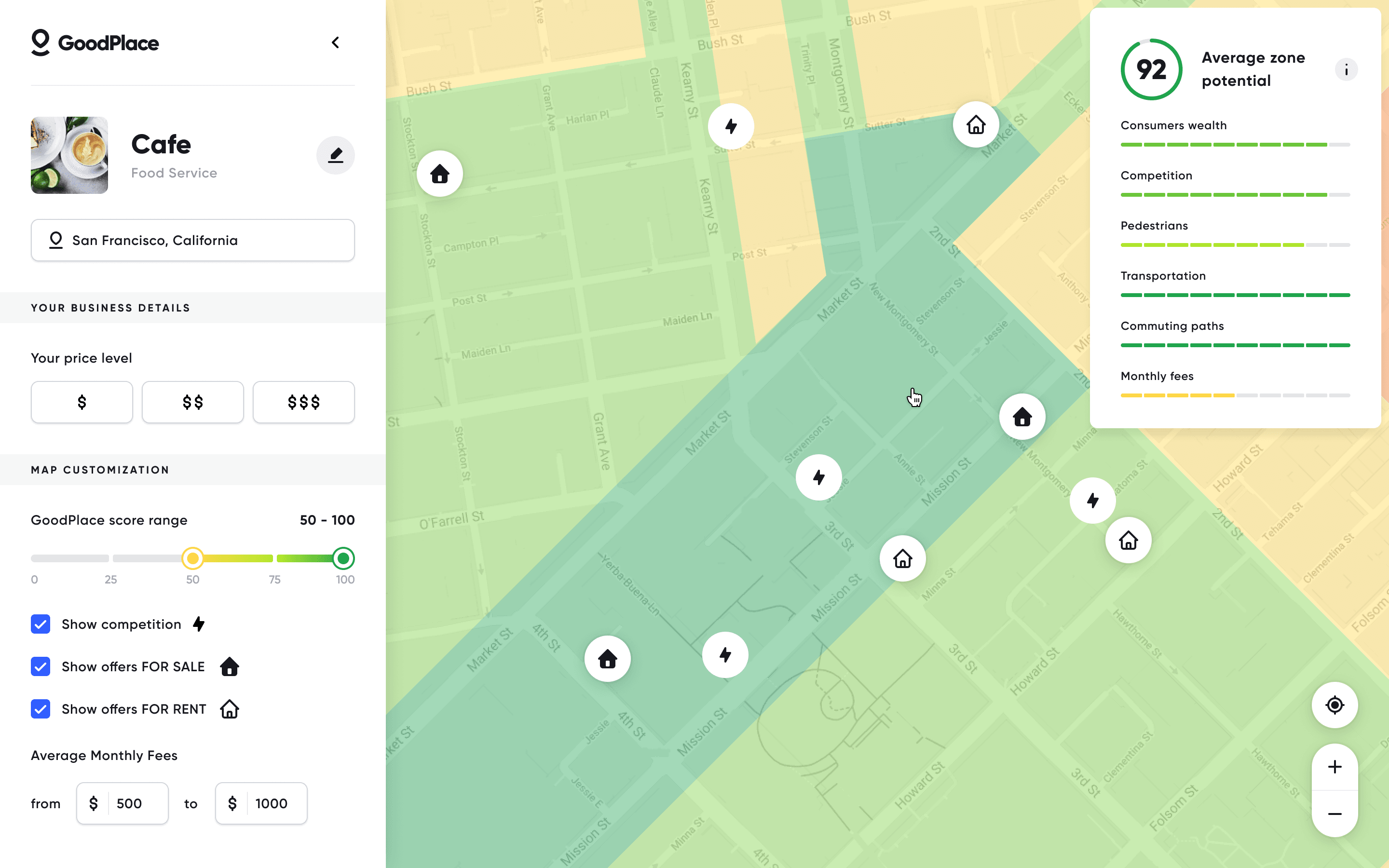 The service gathers information from ad portals and presents locations available for rent. Perhaps this is the offer which suits us best? It also lists the pros and cons for the given area, so that we can make the right decision.
By zooming into the greener areas of the map we can find a location that suits our needs.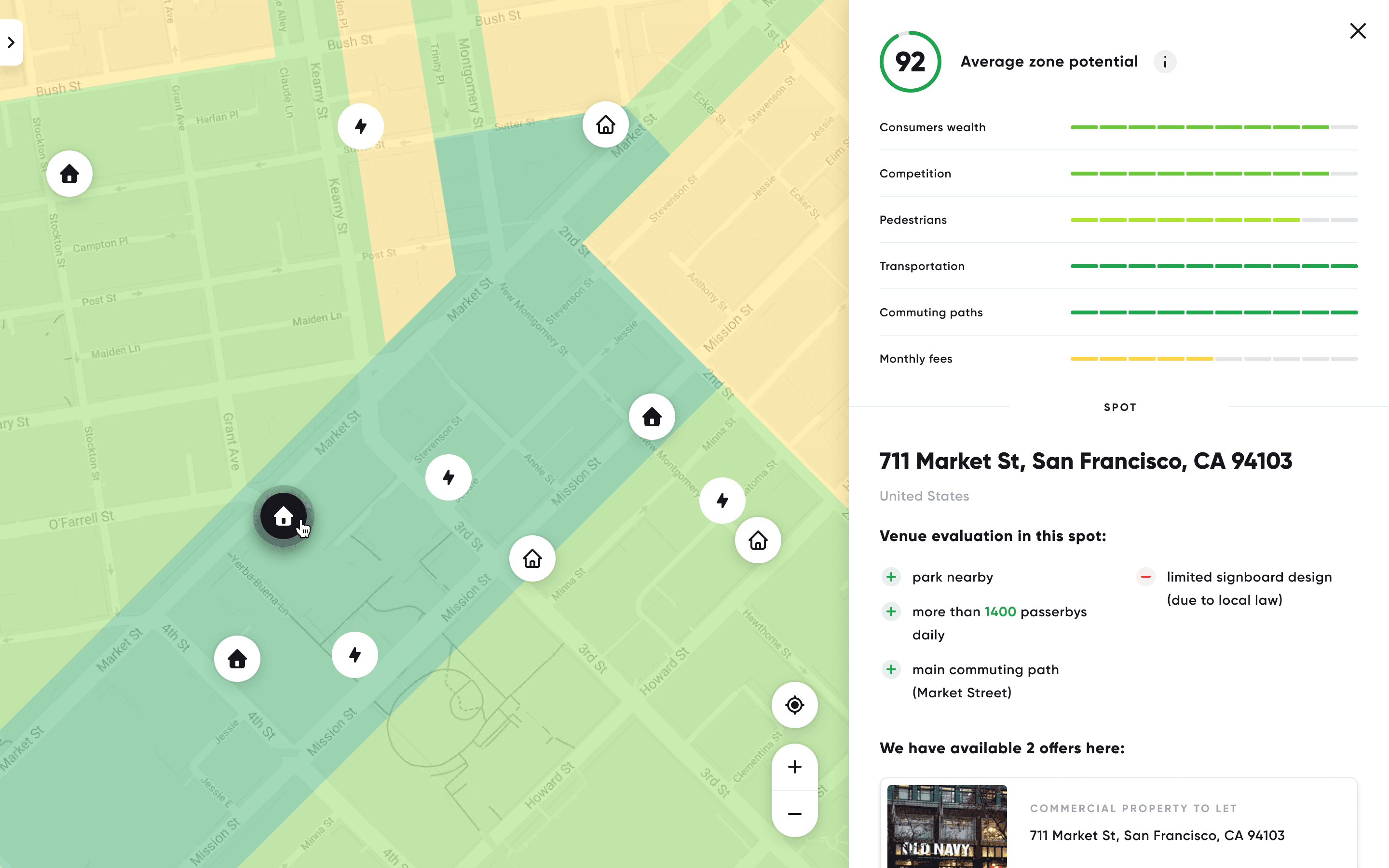 This should be our "GoodPlace".
Fantasy you say? Today, maybe it is. But the data is already widely available, what's missing is the online system that would gather it all together in one place and apply artificial intelligence to analyze it thoroughly.
Large businesses have their consulting companies and specialized experts. GoodPlace would be the place to visit for all smaller cafes and convenience stores to gather crucial information for their business. Sooner or later, someone will make this connection. Perhaps they will even use our help to do it.
At Autentika we call ourselves a UX UI design & custom development team. For nearly 17 years we have delivered web applications, online services, mobile applications, and e-commerce systems.
If you're planning on creating a project for your company, learn about our competencies, or simply get in touch.