Market insights
How custom internet publishing and broadcasting software can help your media company grow
6 Jul 2022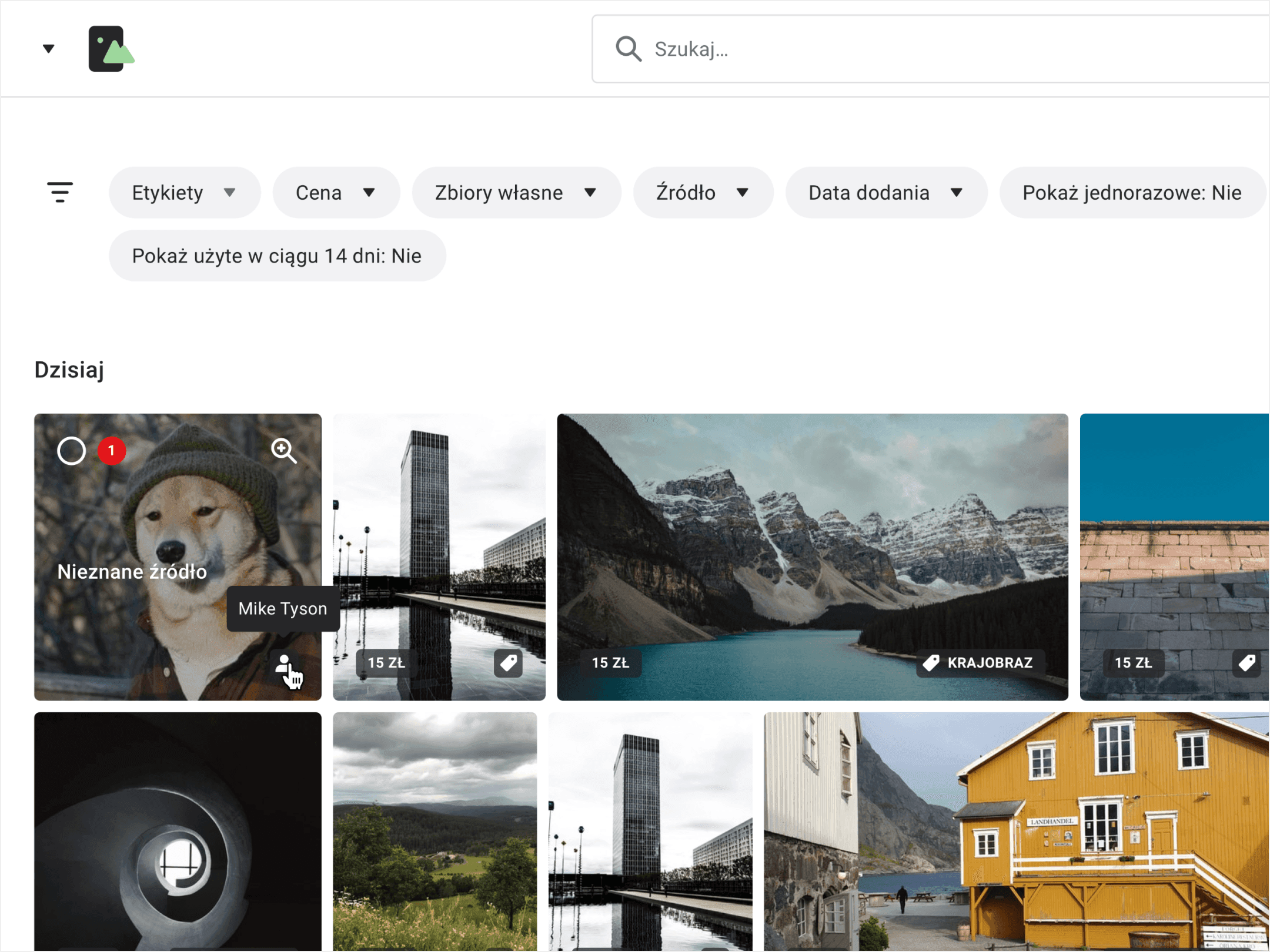 You may have heard the saying, "necessity is the mother of invention." This couldn't be more true than when it comes to the digital media industry. In today's rapidly changing technology environment, media organizations are stretched to do more with less. Publishing companies, in particular, need specialized software that can help them publish and broadcast their content in a more streamlined and efficient manner.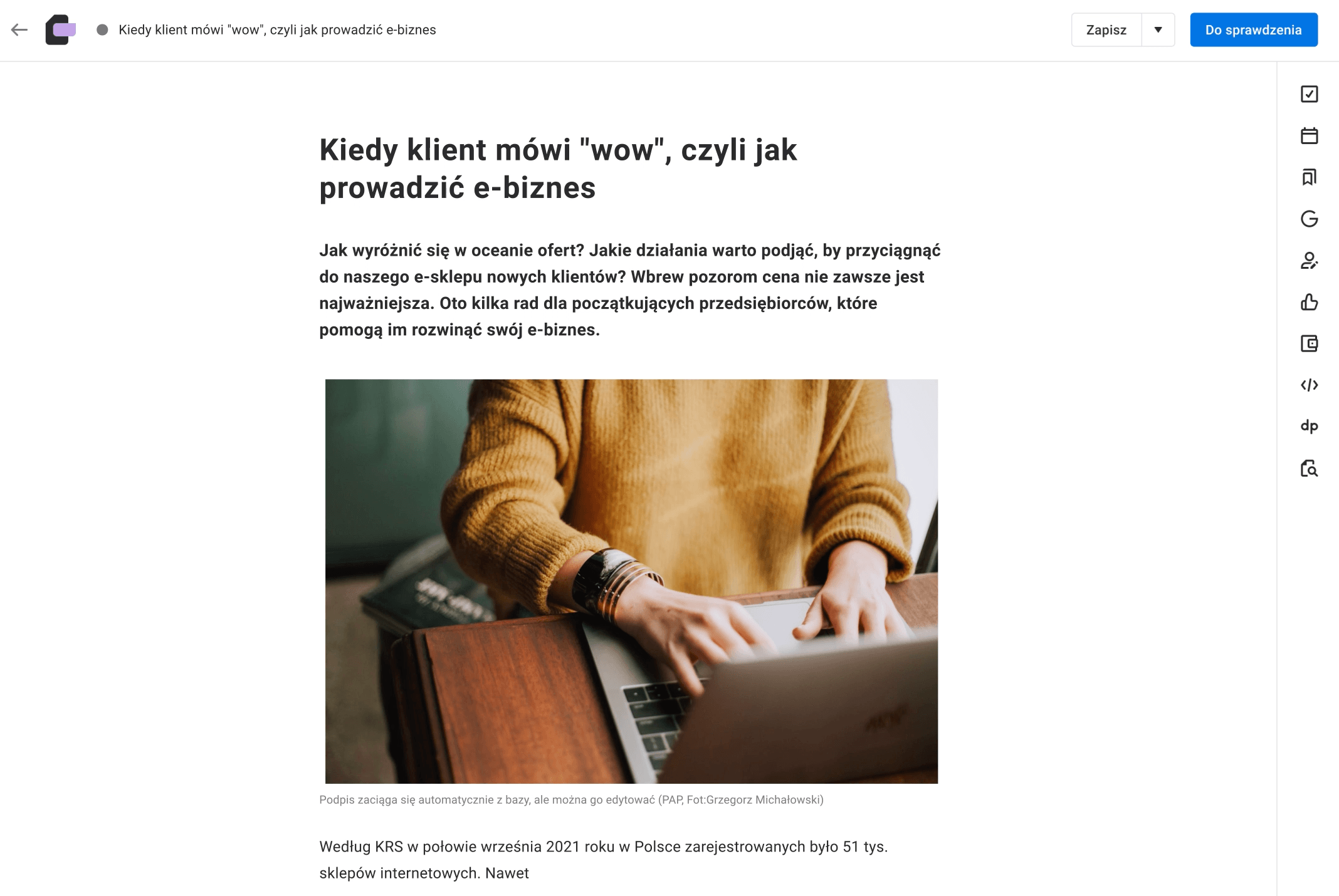 More time optimization, more revenue
We're a UX-driven design and development team that specializes in the creation of the back-office software ecosystems to derive revenue and increase media industry performance. We created this kind of set of solutions for one of the biggest internet publishers in Central Europe- Wirtualna Polska Group. Every month they reach 22,1 million internet users! In this article, we'll outline the benefits of having custom software and the features it can contain. Enjoy your reading!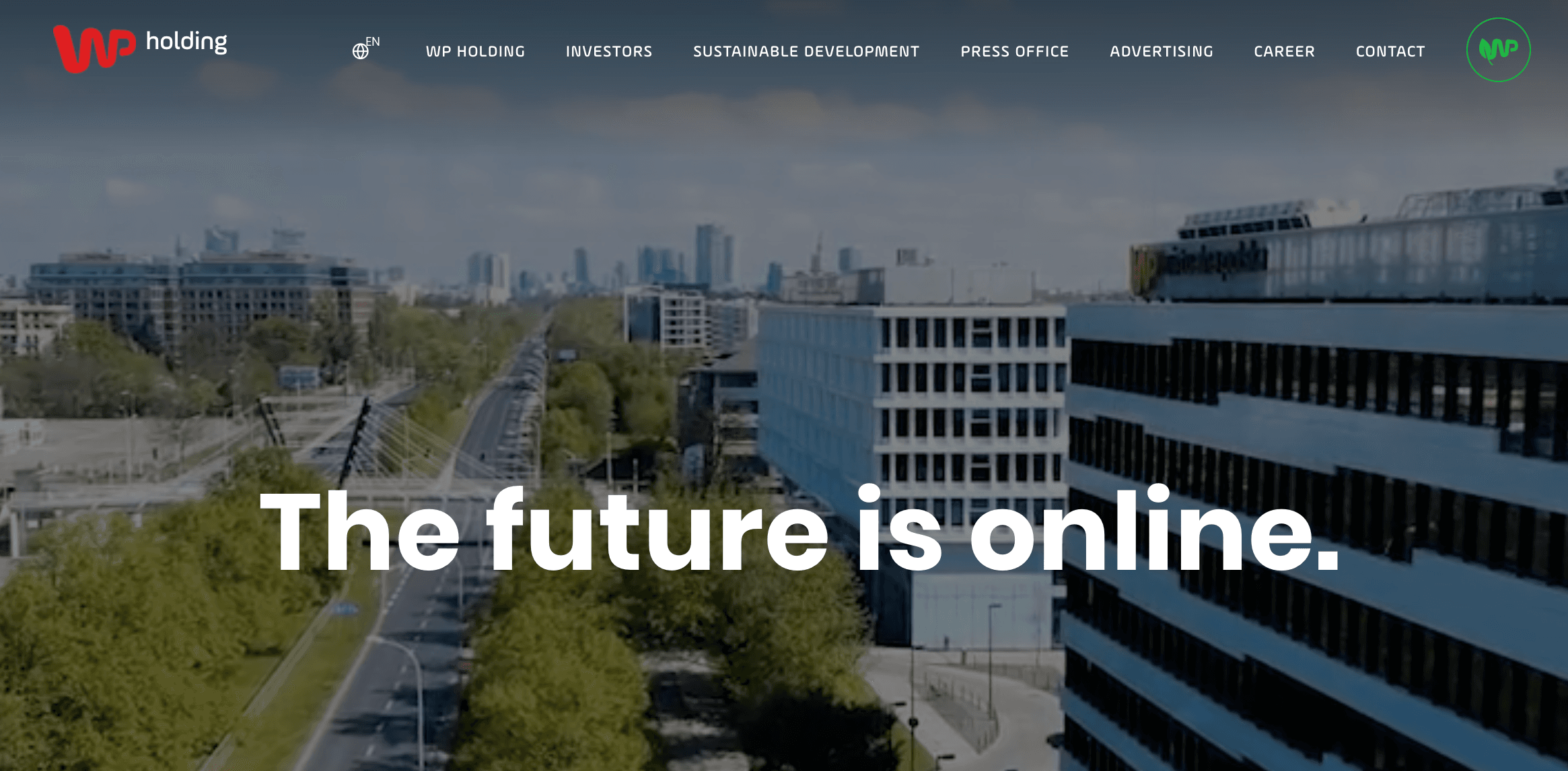 Every month they reach 22,1 million internet users!
What is internet publishing and broadcasting software, and why do you need it?
Custom internet publishing and broadcasting software is software that is specifically designed for a particular media company with a specific interest. It allows for more detailed and customized editing of content than off-the-shelf software and can make the publishing and broadcasting process more efficient and streamlined. This industry does not include internet service providers or publishers of offline content. Major companies include AOL, Associated Press, HuffPost, Cable News Network (CNN) and other web sites.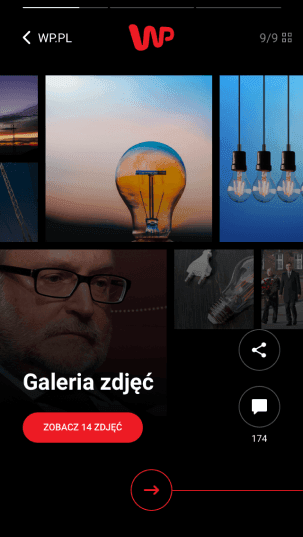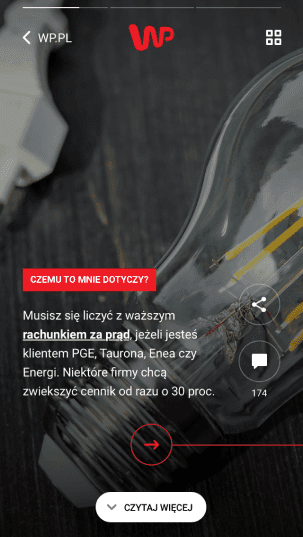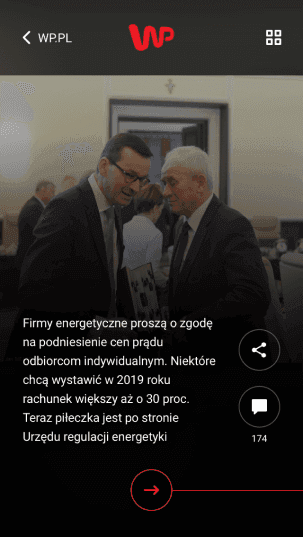 Why do digital media companies need custom internet publishing and broadcasting software?
Internet publishing and broadcasting software help media companies improve the lives of many groups of people: 
Management staff
The dream of every IT director, innovation director, head of product, or project manager is to have a coherent software ecosystem. Companies using custom software are better able to optimize costs, and increase performance. Thanks to their rapid rise they become industry key players. Internet publishing and broadcasting software allow for better collection of industry data. 
Employees
Custom internet publishing and broadcasting software can make the publishing process faster and easier for employees. Journalists, editors, and publishers will find all the necessary tools in one place, allowing them to focus on what matters most - the art of writing.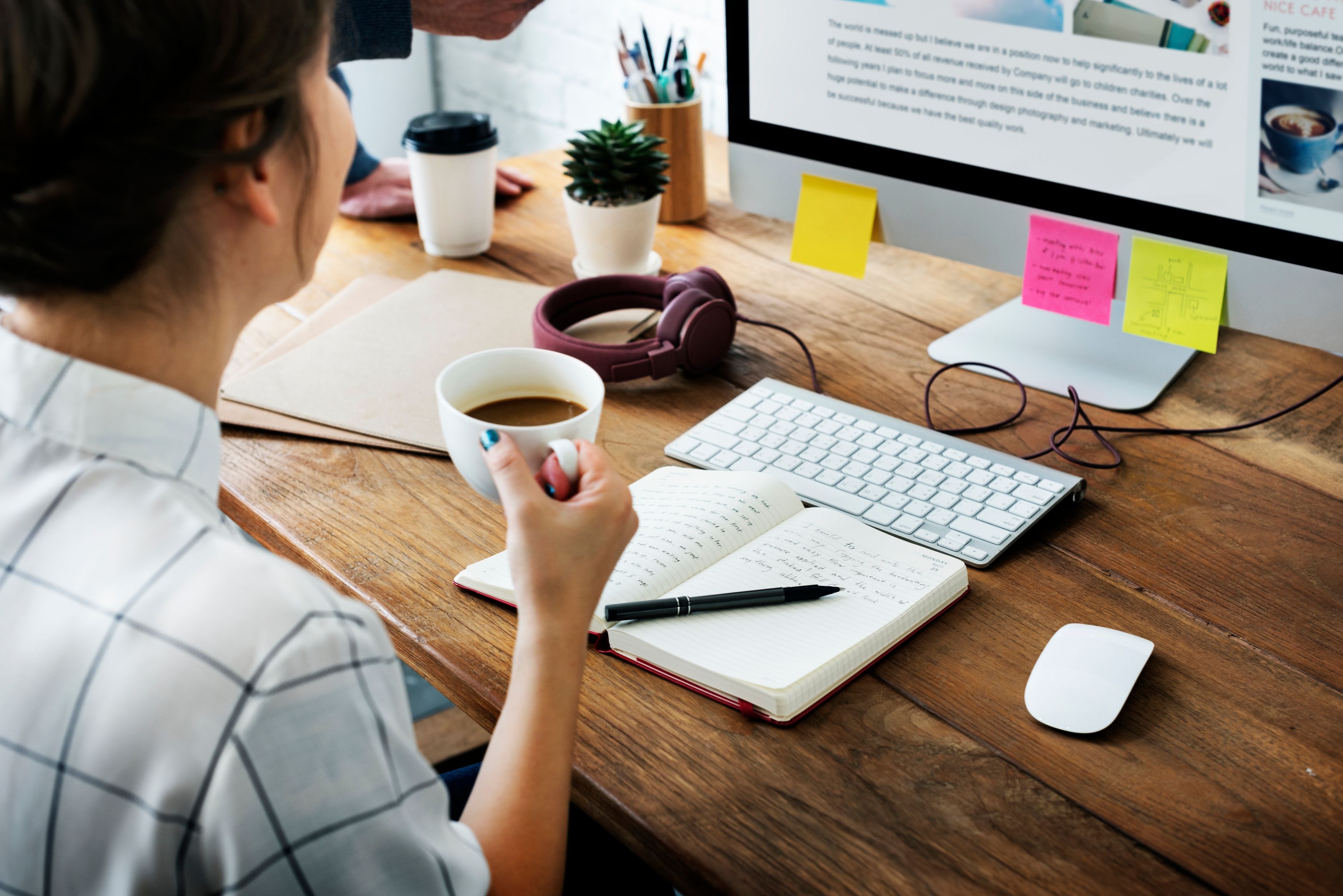 Internet users
Users use a significant portion of their time spent online reading the news, often on mobile devices.  When a company has a better handle on its content, it can provide a better experience for its online users. Custom internet publishing and broadcasting software can help media companies publish articles and video content more quickly and efficiently, providing a better experience for users. Additionally, this software can help media companies collect data about their industry that can be used to improve the experience for users.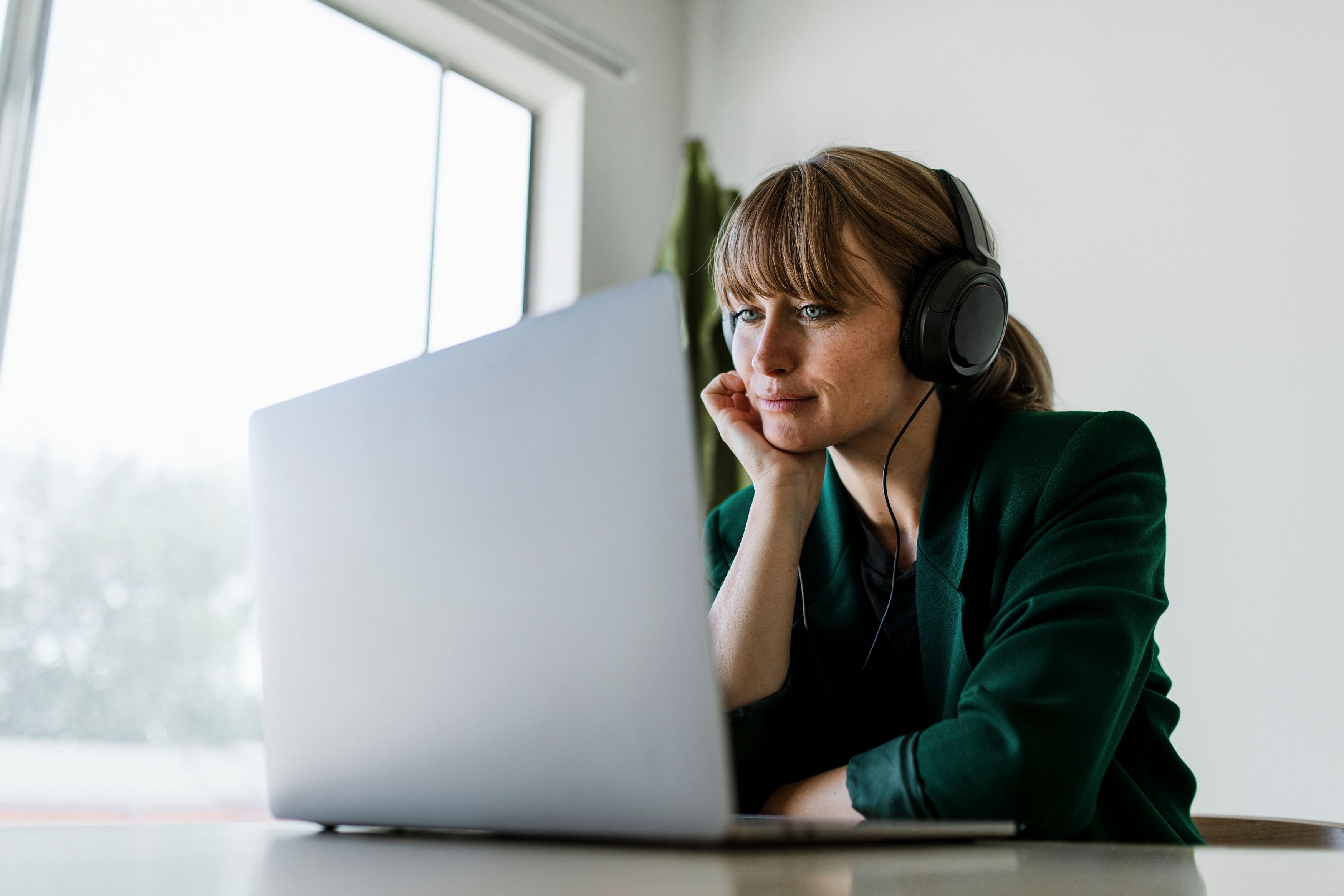 The features of custom internet publishing and broadcasting software
1. Content Editor
These days, content editing software has become an essential tool for every media organization. That's because journalists use this technology to create their articles. You may associate it with the popular CMS (Content Management System). But that's not what we have in mind. An innovative content editor supports the process of creating multimedia-rich content following all SEO best practices and making it accessible to the intended audience.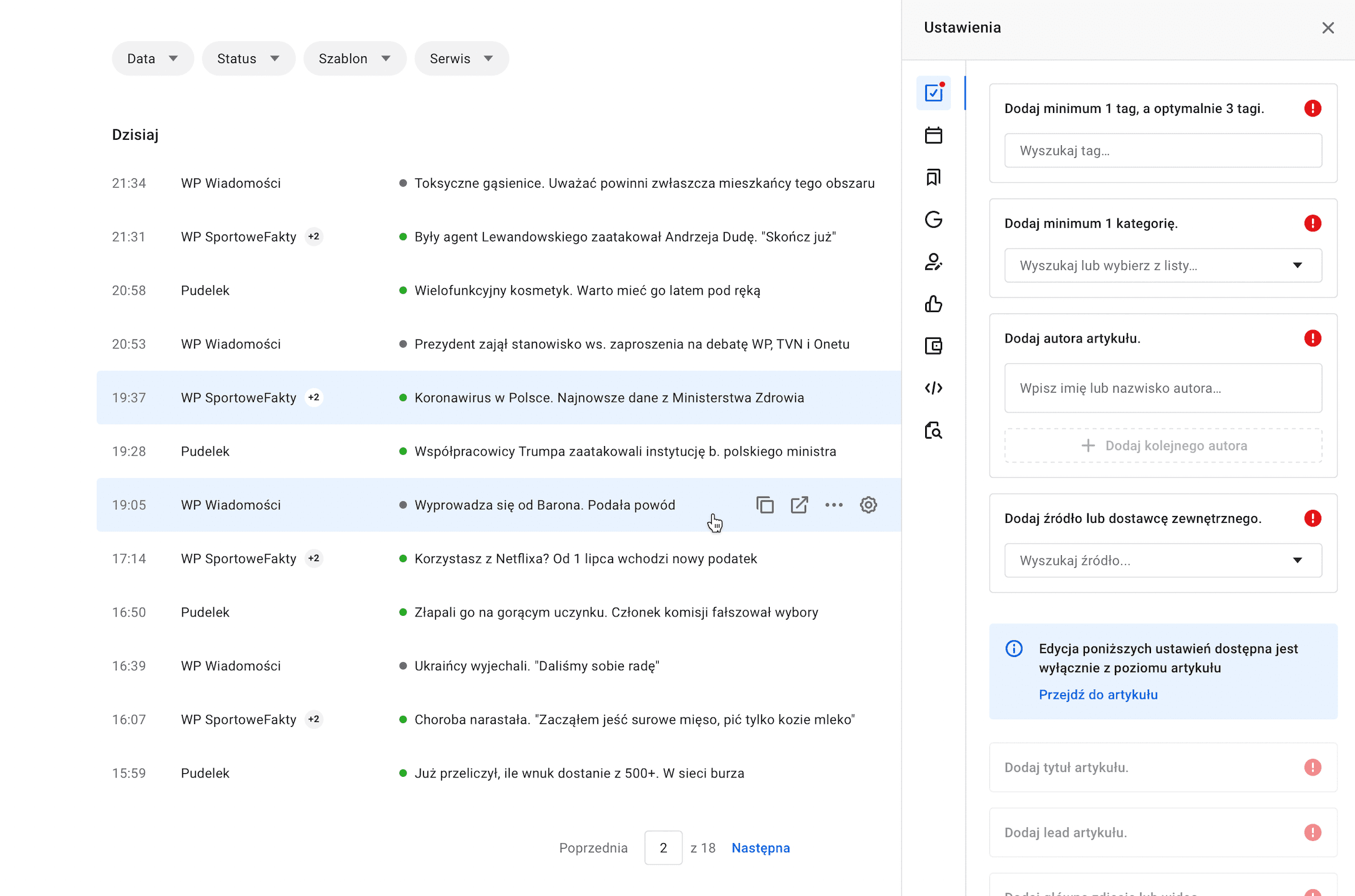 2. TTP (Time to Publish)
With this tool, editors can count the time from opening a page with a blank article until that article appears on the web sites.
3. Ready-to-go templates
Journalists love our tool because they can choose templates that adapt to the planned content from the very beginning and speed up the creative process.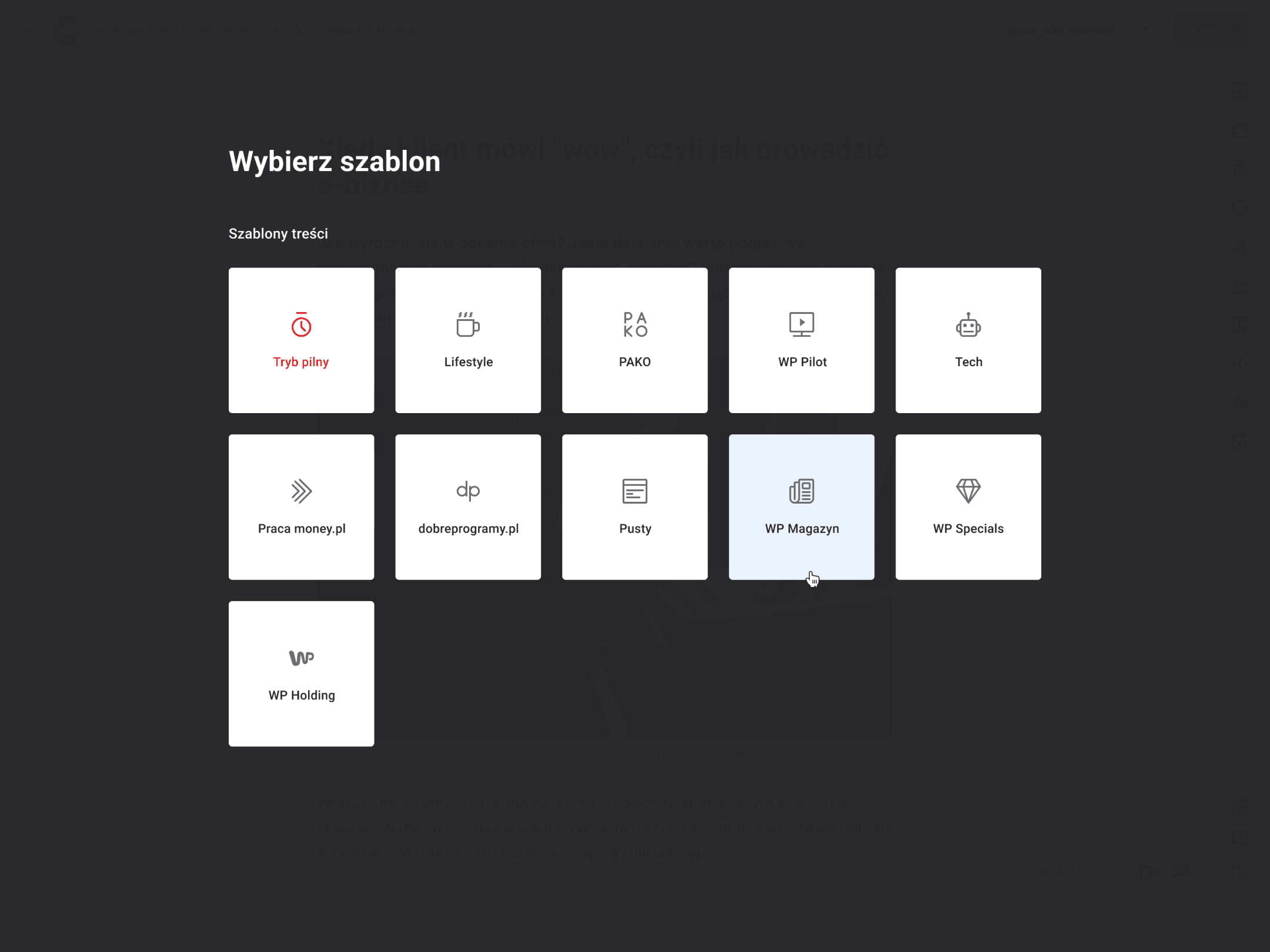 4. Autosave feature
With this feature, journalists can save draft versions of their work. The safety of data is enhanced by the use of local storage because it eliminates the danger of losing any work done.

5. Content Parts Library
A rich multimedia component library is used to write an article. Editors can add pictures, video content, dynamic galleries, social media postings, citations, specification tables, stock and currency exchange quotations, e-commerce components, event timelines, pros and cons sections, reviews, industry data in pdf format, and many more. These are success factors that allow for the production of genuinely interesting content for today's readers!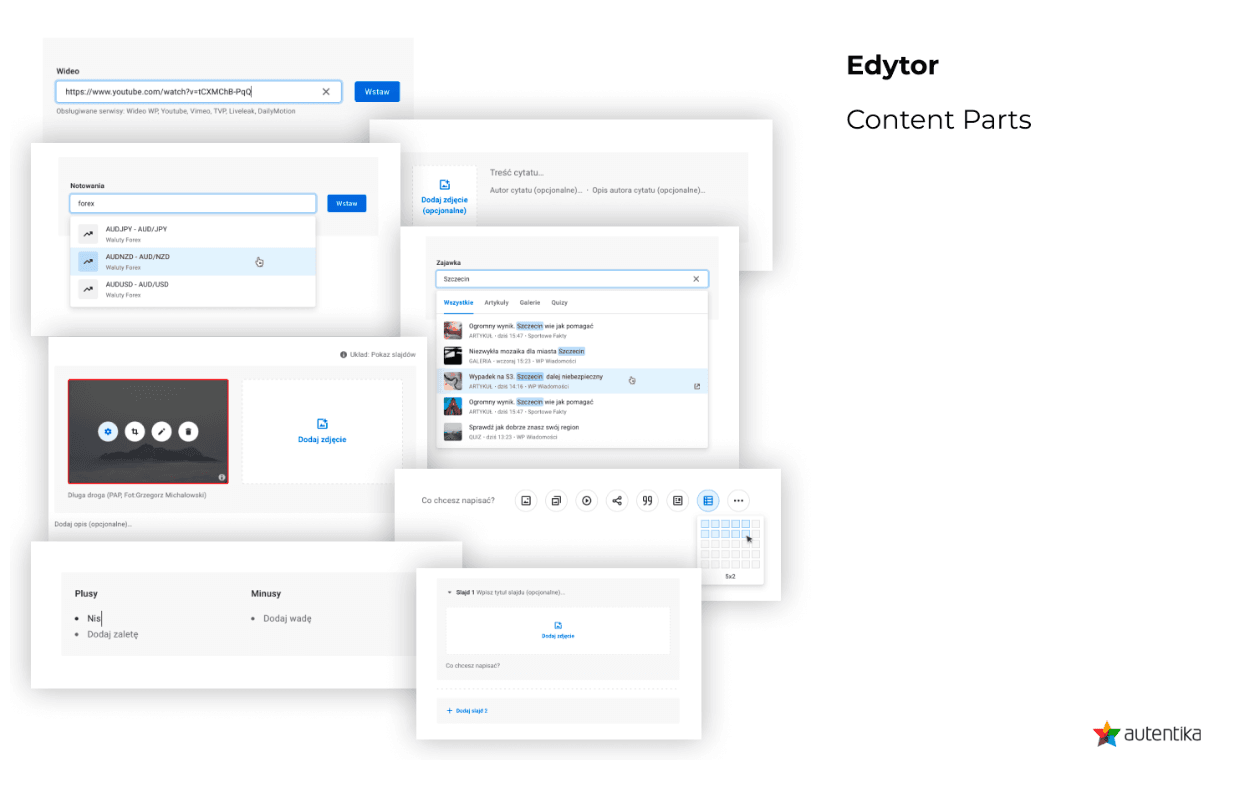 6. Text formatting Panel
The text may also be formatted more comfortably by utilizing the panel for formatting content.
7. Recommendations mechanisms
The text in the article is analyzed by the system (AI + Machine Learning) to suggest related images, links, tags, and categories. It all helps to boost visibility in the web search portals such as Google search engine and make the piece more appealing to the reader.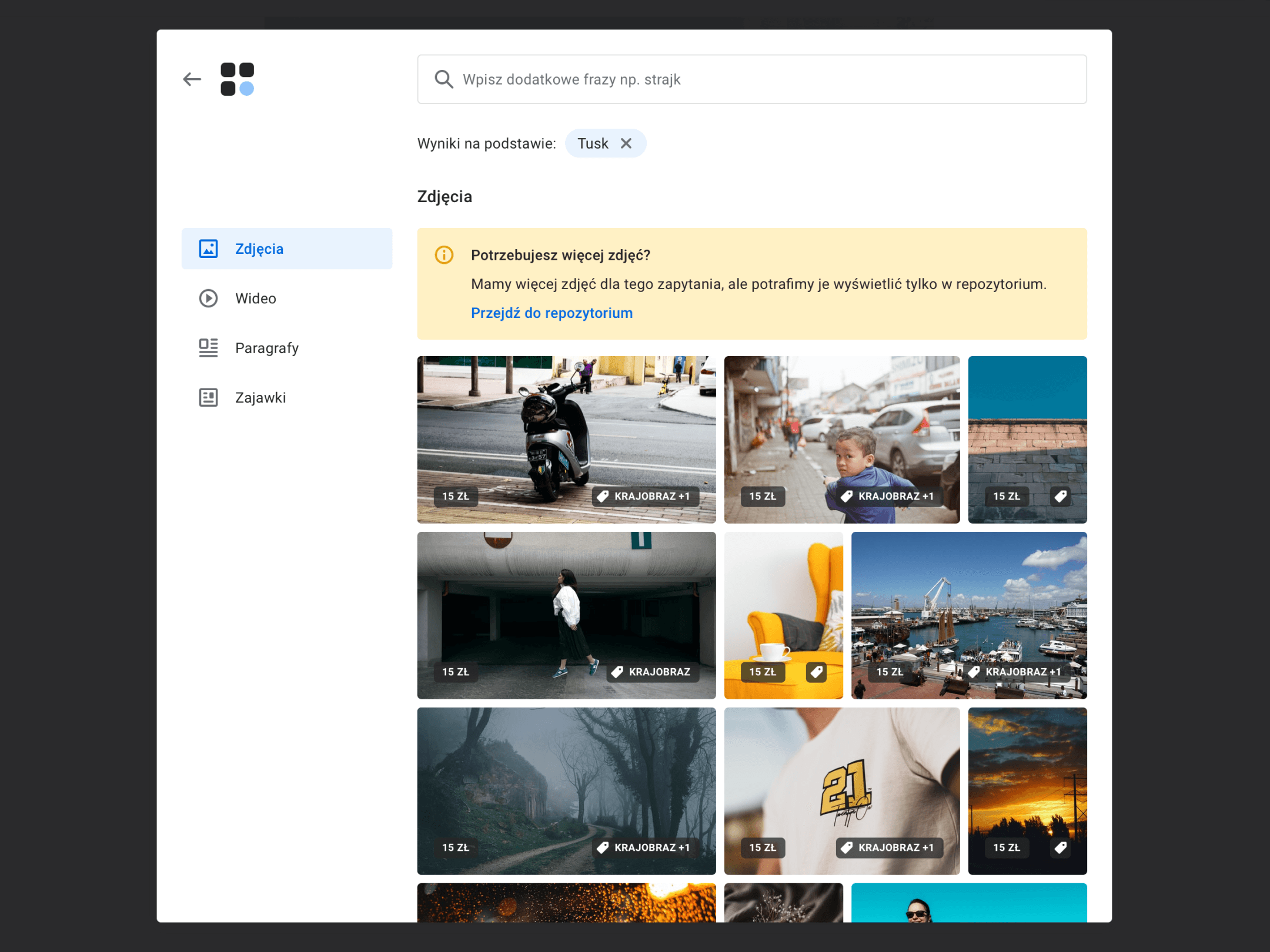 8. Readability score
The content is evaluated to match the target audience's needs (sentence structure, grammar, punctuation, and so on). It eliminates long sentences and phrases that no one understands which is a key driver affecting readability. You can read more here.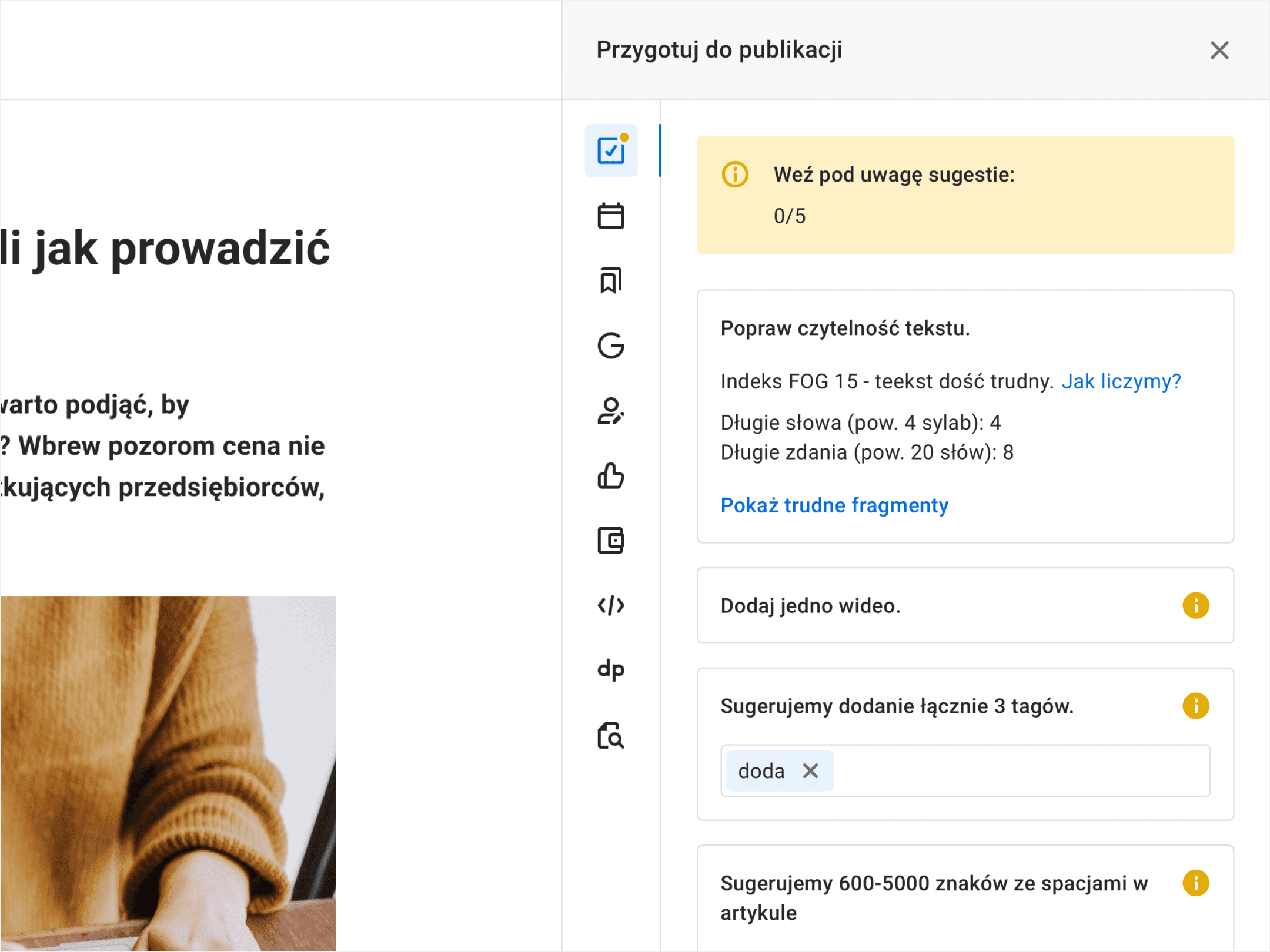 9. Smart validation
We use validations to reveal errors and help users adopt best practices, as well as how to address any issues. We're performing the editors' function of testing the technical side of news for publication.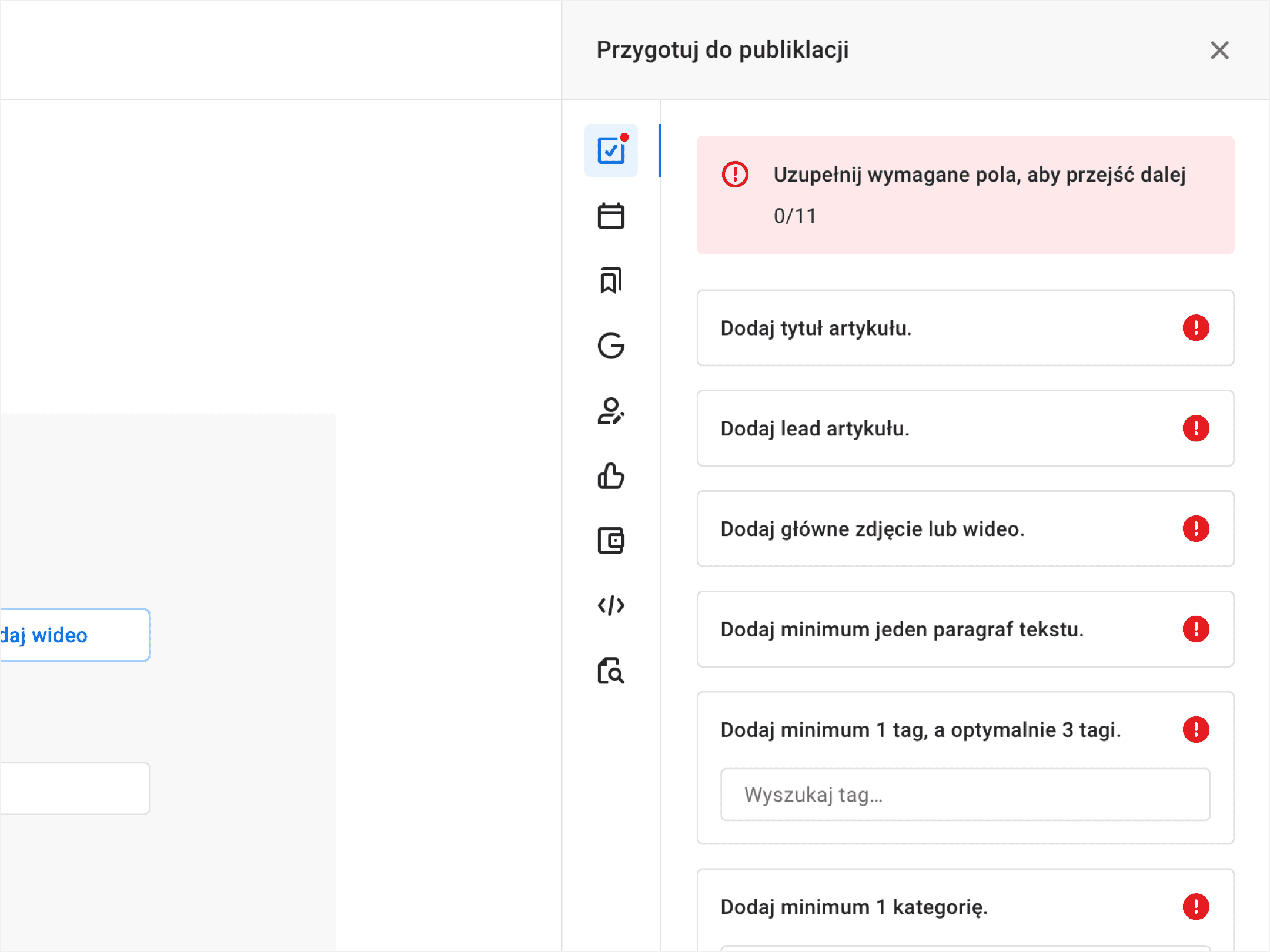 10. Article preview
The design of the portal in which it will be published (including mockup views for mobile devices and advertising grid) includes a preview section that allows journalists to view the information as seen by the reader on the internet and mobile devices.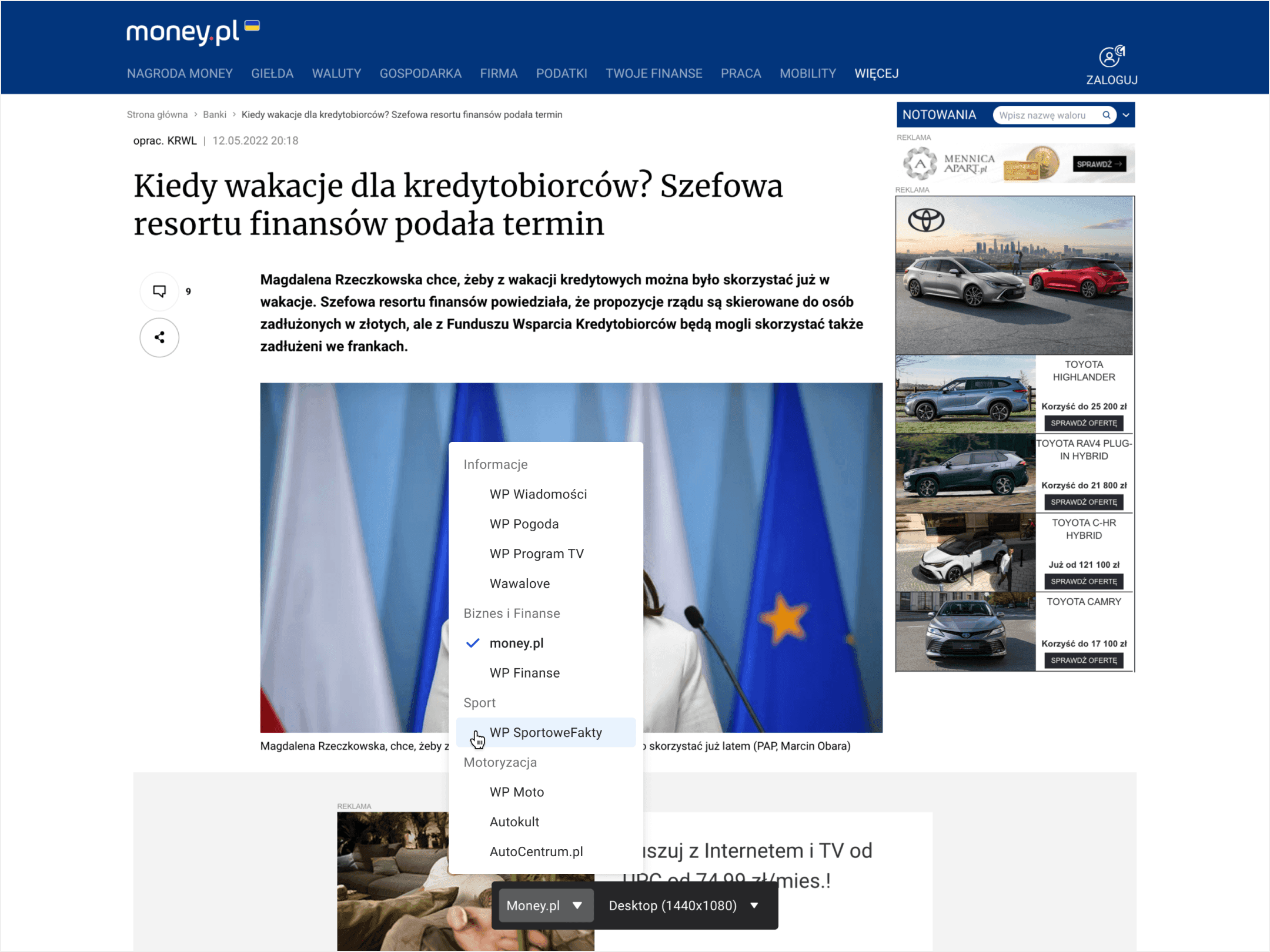 Editorial process
Complete article content is just the beginning of the journey to capture the reader's attention.
11. News piece
The article on the home page and other web sites is shown by a news preview (news story). The seemingly basic and unimportant element, in reality, has a crucial function! Article popularity is determined by several parameters, including the title, picture, search engine requirements, and other settings.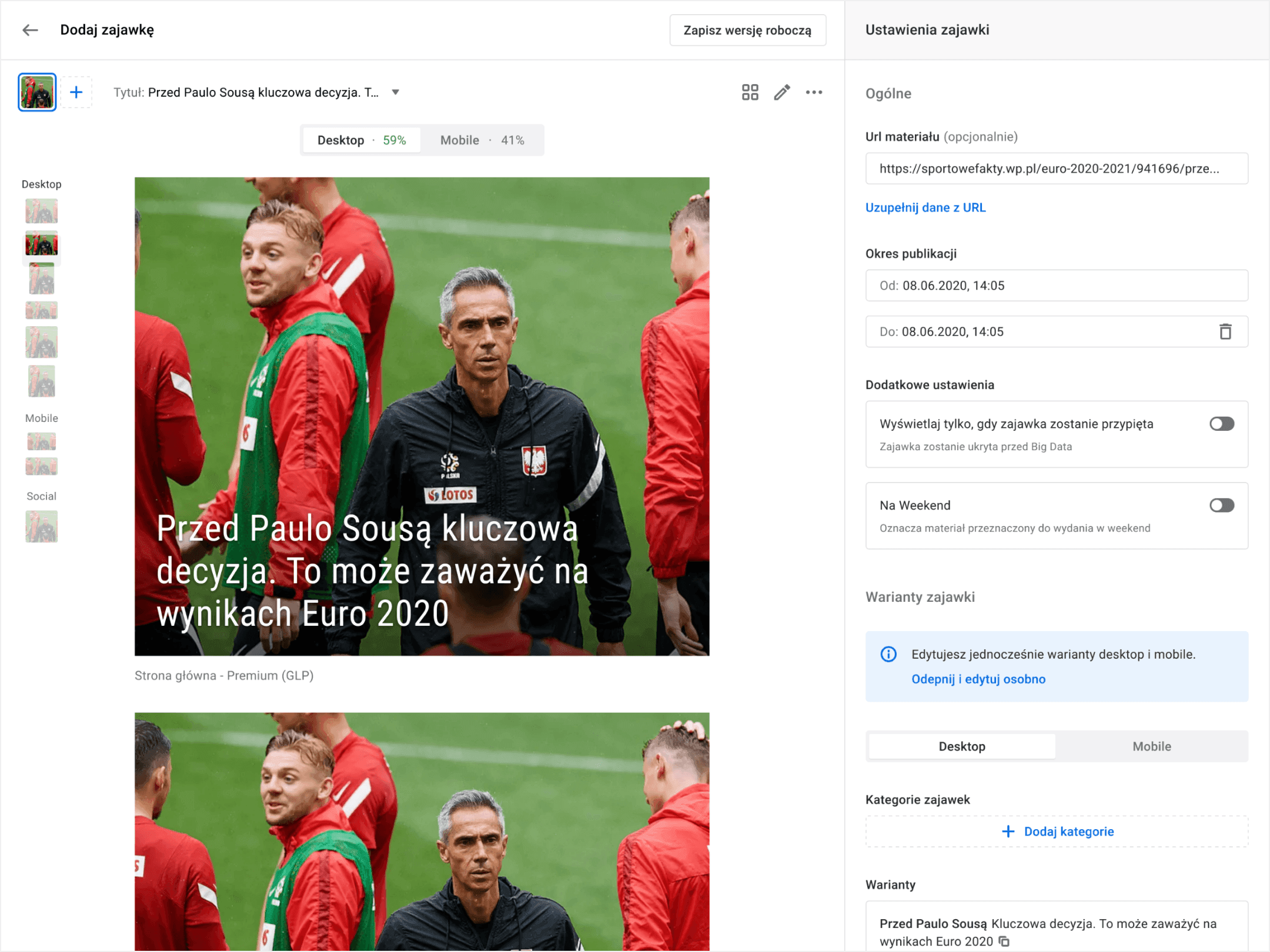 12. Selection
Editors verify every news or broadcasting content item before it goes online. It may go through several rounds of editing on a kanban table until one of its versions is approved.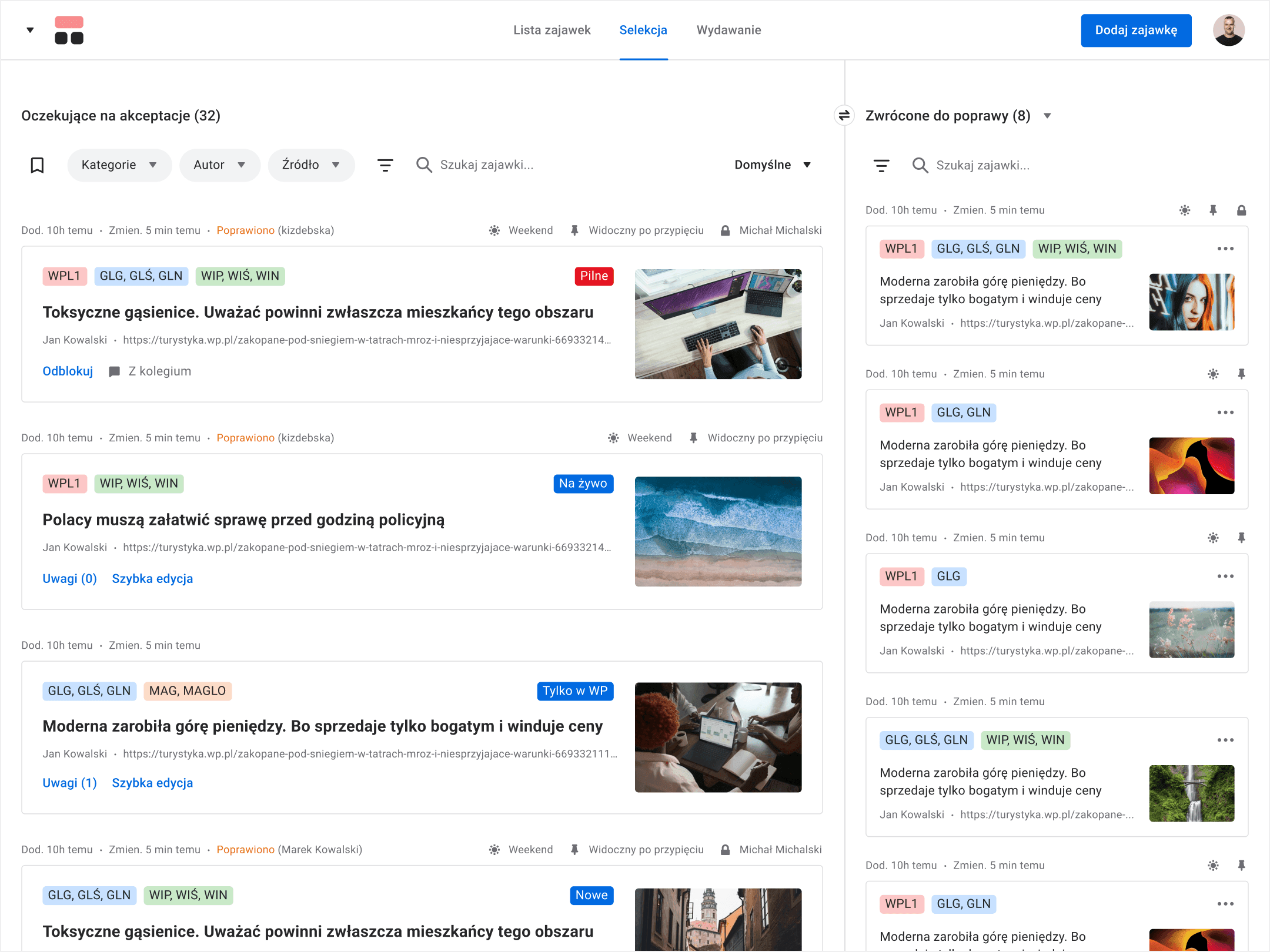 13. Publishing
A news article is most read a few hours after publication. During that time, Big Data mechanisms examine the clickability findings. The editor can improve the results by pinning the preview in the desired location on the homepage. In Wirtualna Polska, we call it the Attention Command Center.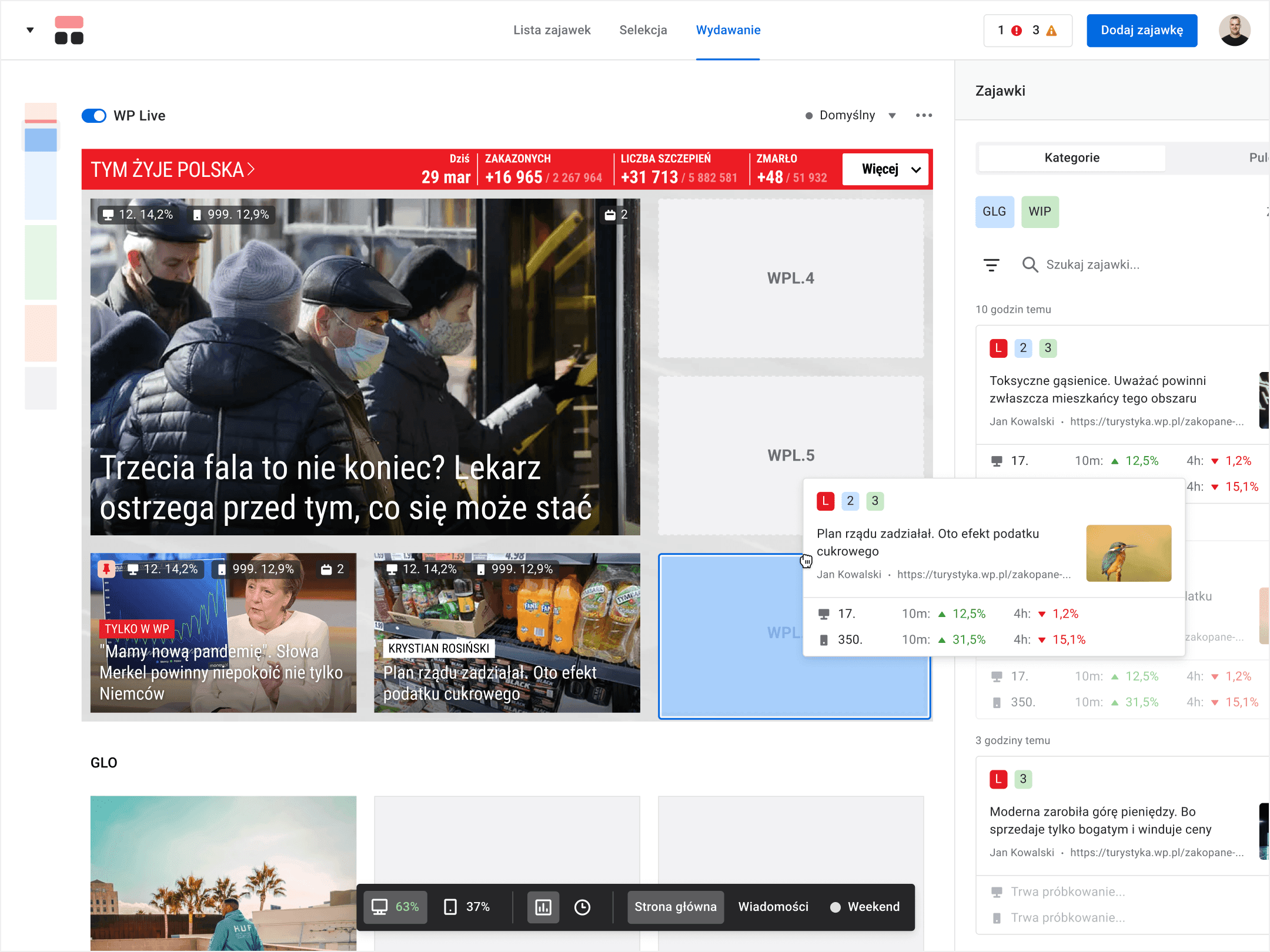 14. Article list
With 4 million articles, you'll need a solid understanding of how to review, create an easily searchable format, and filter content. The search engine offers a built-in command list, allowing to use of any applicable filters of general or specific interest.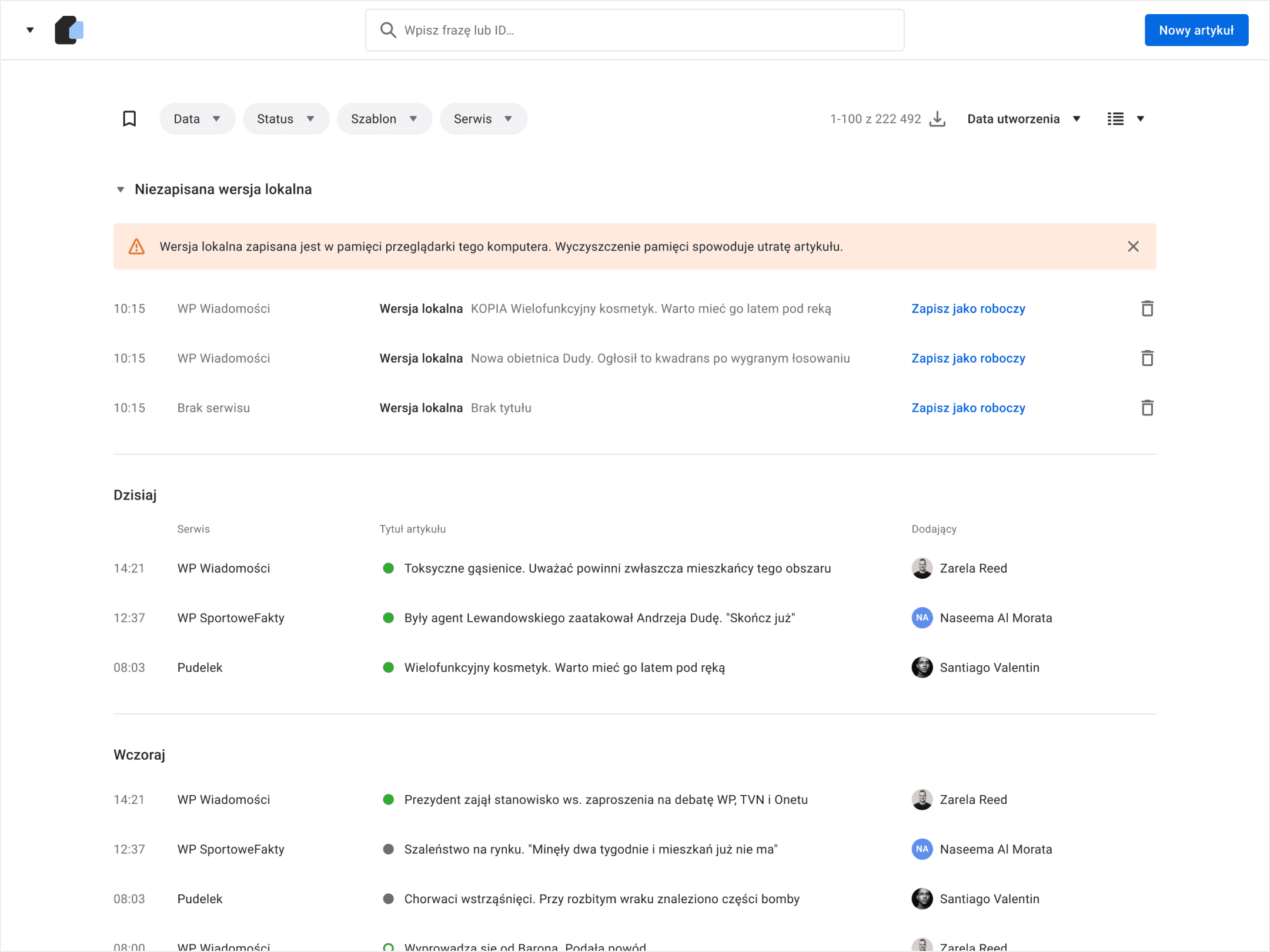 15. Photo Repository
The selection of photos has long been one of the most important problems in editing material. Every news story requires at least one image. Finding, selecting, and inserting pictures into articles was time-consuming.
A centralized repository that combines the resources of numerous organizations, categorizes metadata and manages multiple licenses has become a critical tool for journalists in their professional lives. Also, don't overlook the sophisticated cropping functionality, which eliminates the need to retouch photos with third-party software.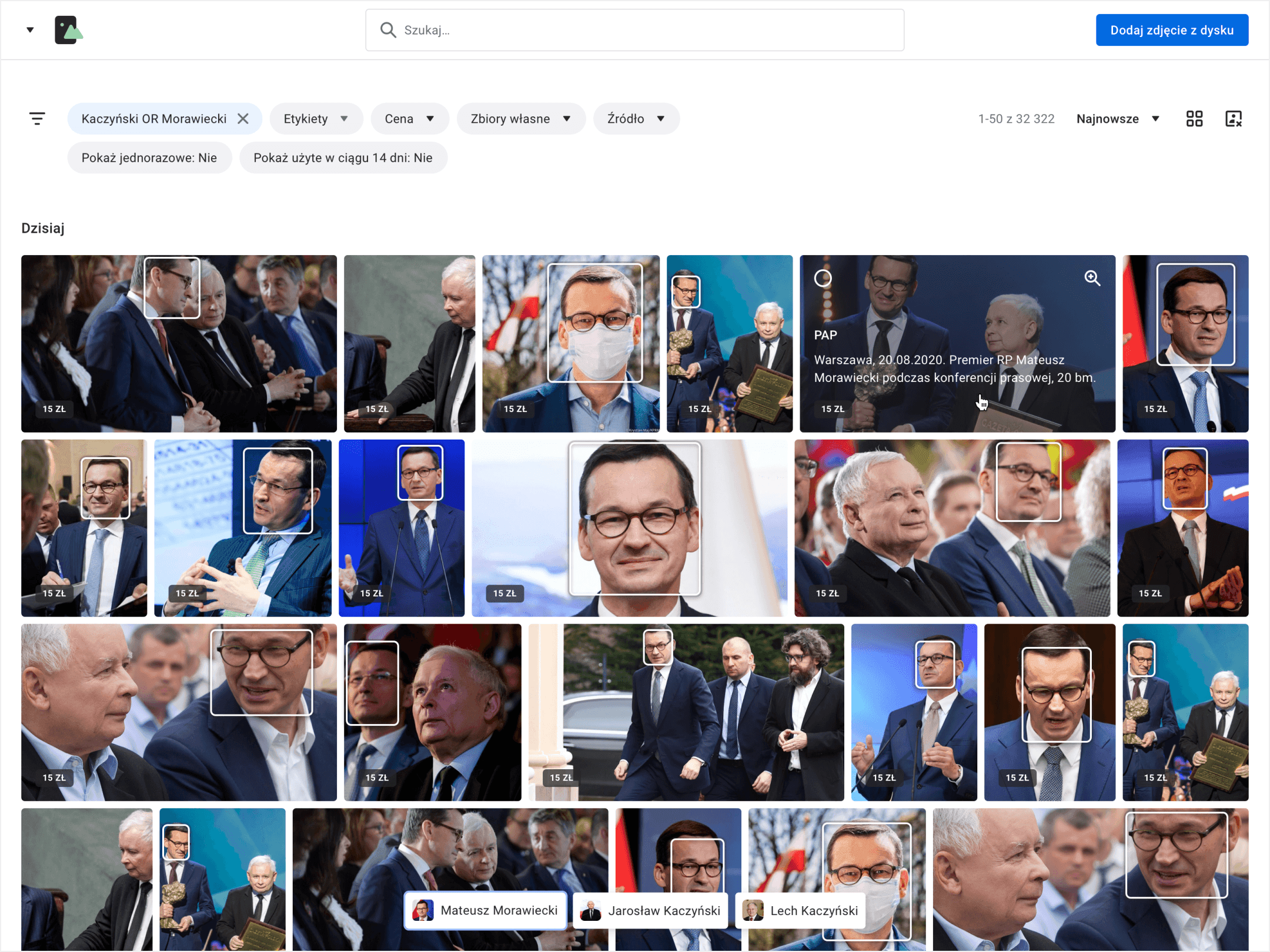 16. Design system
A design system is a set of regulations, tools, and processes that streamline the creation of digital goods. You can read more about it here.
The team we've assembled is in charge of developing a React.js component library as well as producing useful documentation. We save time by being able to reuse components, ensuring a coherent experience for our users.
Today, thanks to the Design System, we can develop new apps four times faster than before. DS also enhances the coherence between other ecosystem components.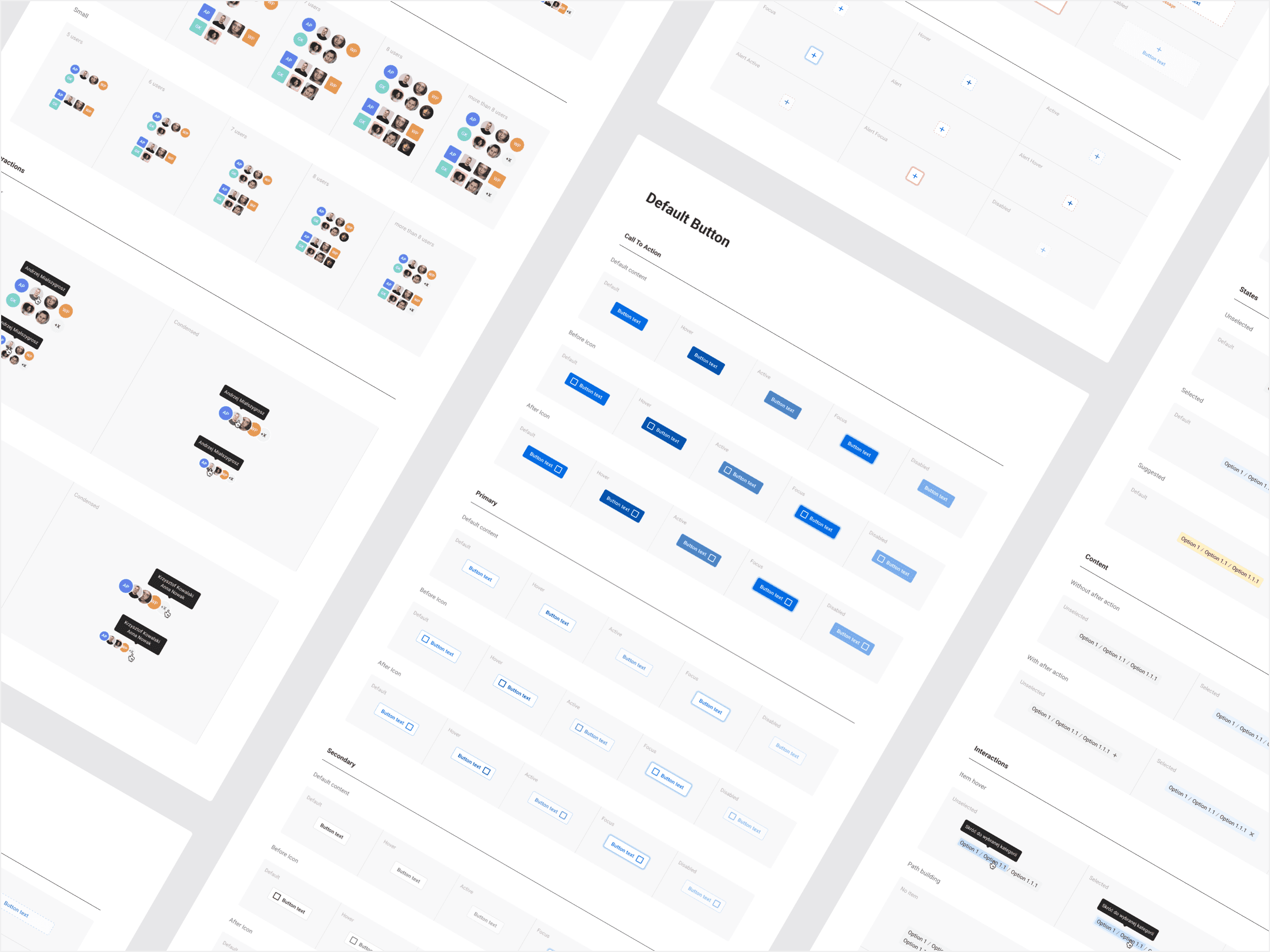 17. Dashboard
Such a wide range of applications necessitates the use of a control unit that collects data and displays a "helicopter view" of the outcomes of our efforts. The Dashboard shows statistics and allows for data processing, examination of growth rates, and key sensitivities.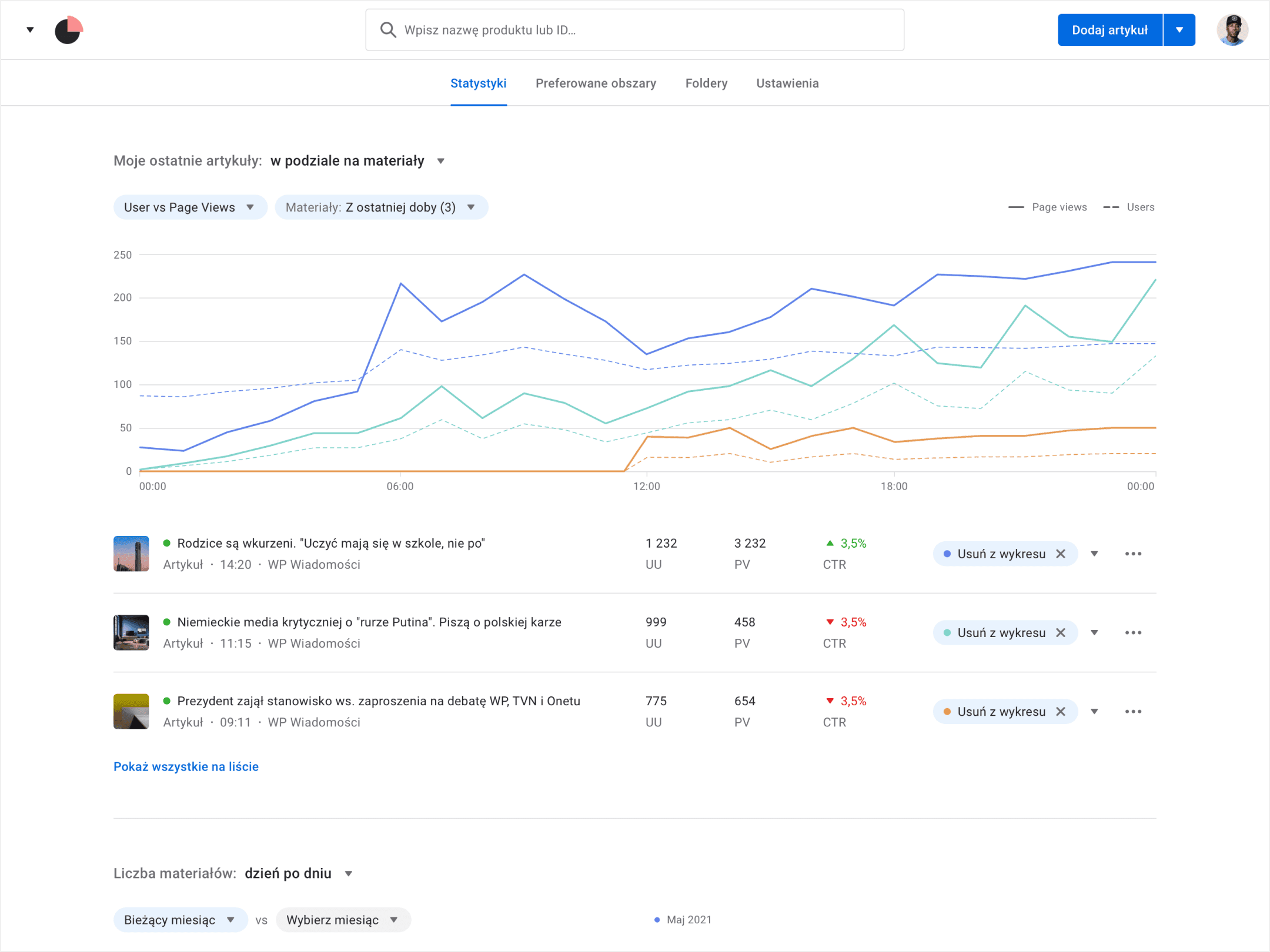 18. Ads
Changes also take place in the advertising space. Advertising is a major source of industry revenue. We support the advertising department by designing the WP Ads application, which advertisers can use to conduct campaigns on their own and measure their total digital advertising expenditure. This tool allows creating campaigns based on a product feed, integrations with e-commerce platforms, and email databases. Results of campaigns are presented in the WP Metrics analytics panel.
19) Subscription-based services
Although Wirtualna Polska does not offer subscription-based services, we know that in the US the broadcasting industry and Internet Publishing have grown significantly over the five years. This growth can be attributed to the pandemic, dramatic increases in the number of online users, internet access, time spent online, and mobile internet connections. These increases have paved the way for companies to earn more revenue through the industry's two main revenue streams: advertising and sales of subscription-based services. Mobile advertising accounts for a significant portion of total digital advertising expenditure.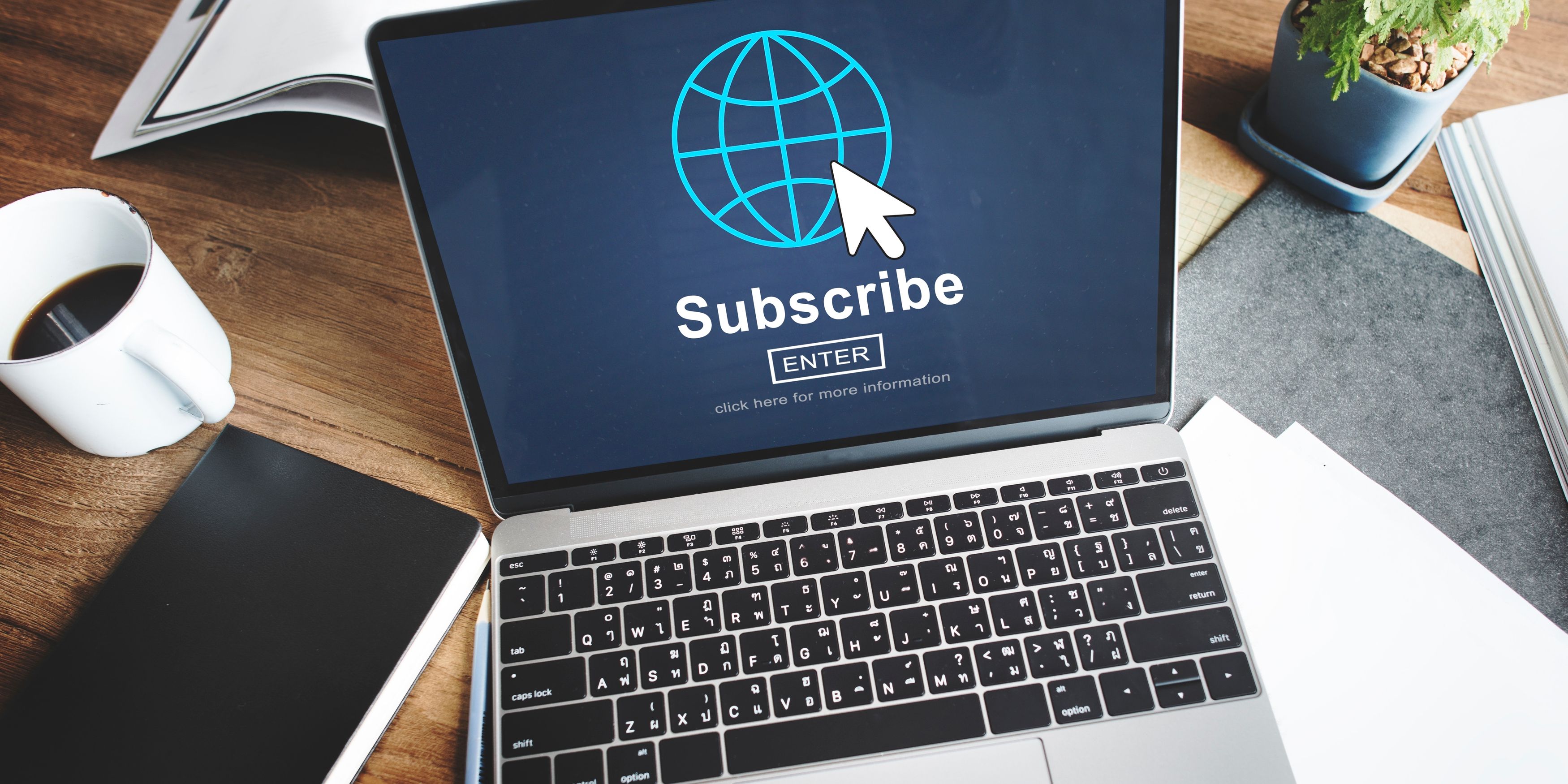 Conclusion
Media publishing and broadcasting establishments are primarily engaged in publishing and/or broadcasting content on the Internet exclusively or operating web sites that use a search engine to generate and maintain extensive databases of Internet addresses and content in an easily searchable format (known as Web search portals). In addition to textual, audio, and/or video content, they provide additional internet services, such as e-mail, auctions, news, and other limited content.
In conclusion, in this competitive landscape, custom internet publishing and broadcasting software can help media companies in several ways. It can be designed to be more efficient and streamlined than off-the-shelf software, making the publishing and broadcasting process easier and faster. Additionally, this software can help media companies collect data about their industry that can be used to improve the lives of employees, management staff, and online users.
If you are a media company looking to improve the editing, publishing, and broadcasting processes consider investing in custom internet publishing and broadcasting software, please contact us. We'd be delighted to talk with you about your specific requirements and how we can assist you.