Market insights
A deep dive into SPIEGEL Tech Lab with André Basse
6 Nov 2023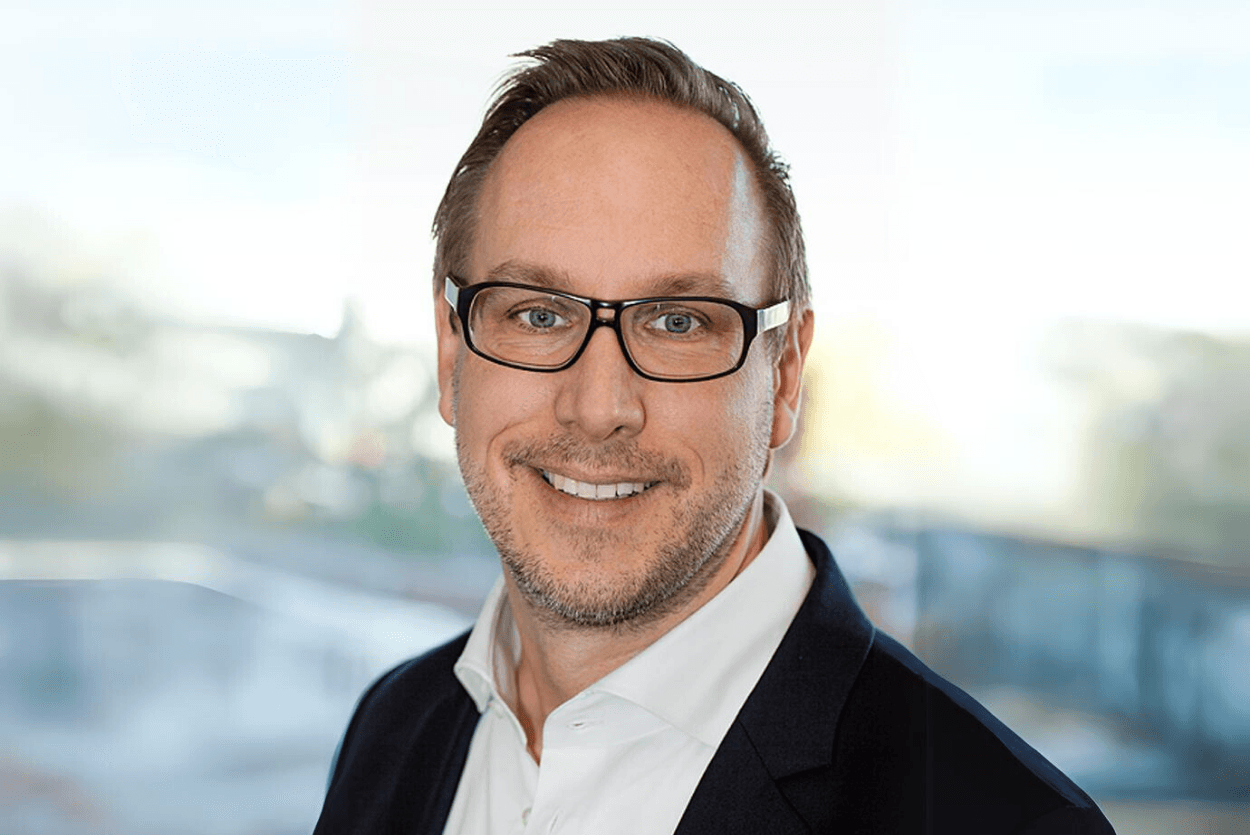 André Basse, the Managing Director of SPIEGEL Tech Lab GmbH, provides a deep dive into the world of SPIEGEL Tech Lab.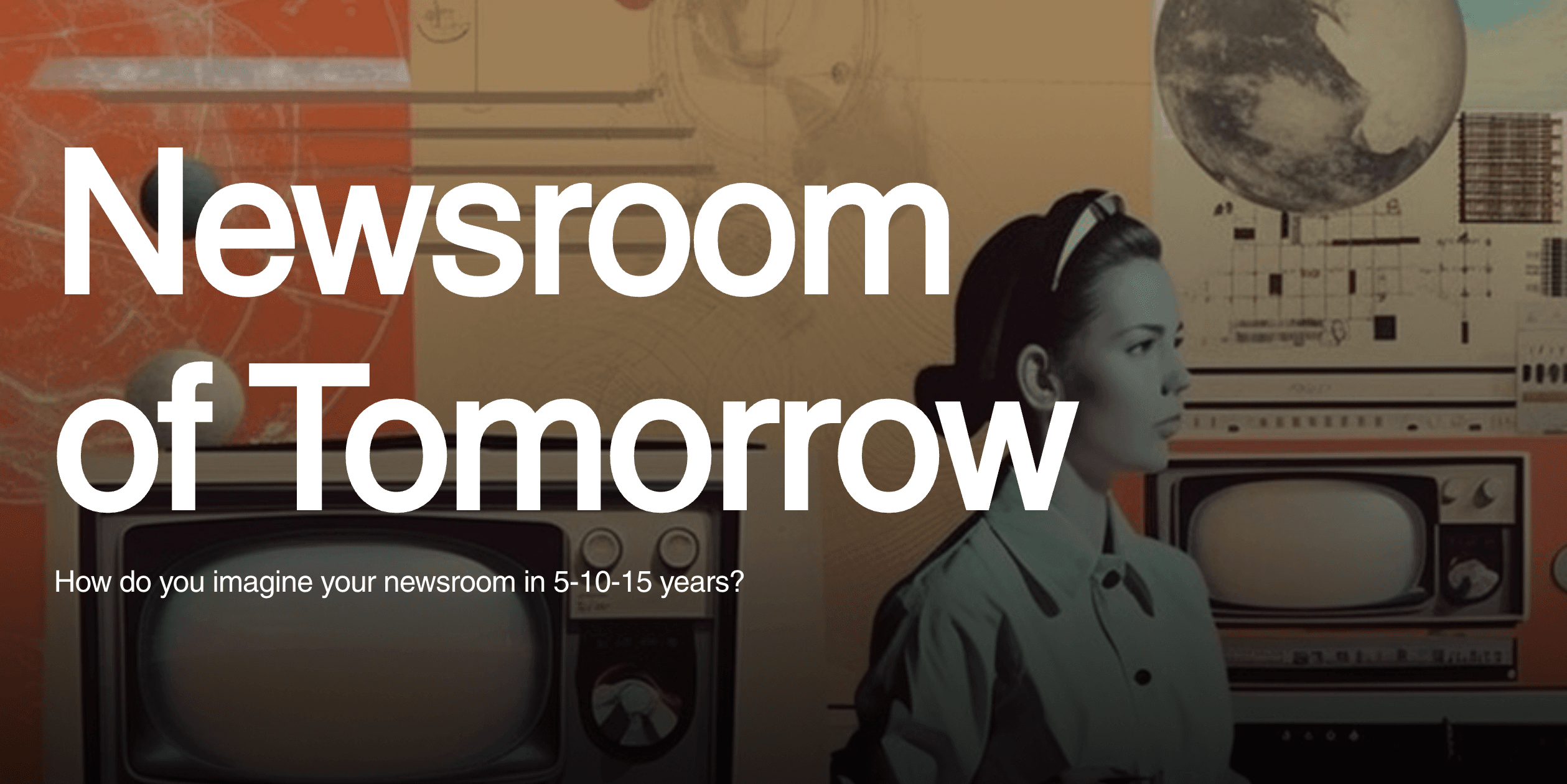 Joanna Kocik, Autentika: Hello André! At the beginning, could you tell us what SPIEGEL Tech Lab is?
André Basse, the Managing Director of SPIEGEL Tech Lab: The SPIEGEL Tech Lab is a subsidiary SPIEGEL group located in Hamburg, Germany. Our mission is to provide innovative technologies and products for our editorial and product teams to drive content creation and delivery across multiple channels.
At the heart of the SPIEGEL Tech Lab is our exceptional technology team, a group of highly skilled professionals with diverse backgrounds in project management, software development, cloud architecture and beyond. We believe that a strong background in media is essential to understanding the needs and challenges of modern journalism in the digital age.
What principles guide you, and what mission does SPIEGEL Tech Lab fulfil?
Creative thinking is key for us. We constantly explore innovative ideas and experimental approaches to craft innovative solutions for internal users and readers across our media products. We understand that technology alone is not enough; the seamless integration of creative concepts with technological solutions sets us apart.
As a solution-oriented team, our approach is not just about fixing what's broken; it's about pushing the boundaries and developing new ideas to help us build better tools and products for our clients.
We embrace agility as a core value in the fast-moving world of technology and media. Our agile, Kanban-based development processes enable us to adapt quickly to changing requirements, new technologies, and emerging trends. We iterate, test, and iterate again, ensuring our products and projects succeed.
At the SPIEGEL Tech Lab, we are not satisfied with the status quo. We like to discover new things in technology and keep up with the constant changes. Our goal is to lead the way and make new things happen in how technology and media come together.
What solutions do you implement and how? Of which ones are you most proud?
We take immense pride in our Polygon digital publishing solution, revolutionising how we operate and deliver content to our audience.
Polygon is a modular, cloud-based CMS and delivery platform that has been a game-changer for the SPIEGEL group. Its cutting-edge technology empowers our teams to create, manage, and deliver content efficiently and seamlessly. Polygon's flexibility allows us to adapt swiftly to ever-changing digital landscapes, ensuring our content remains fresh and relevant for our audience.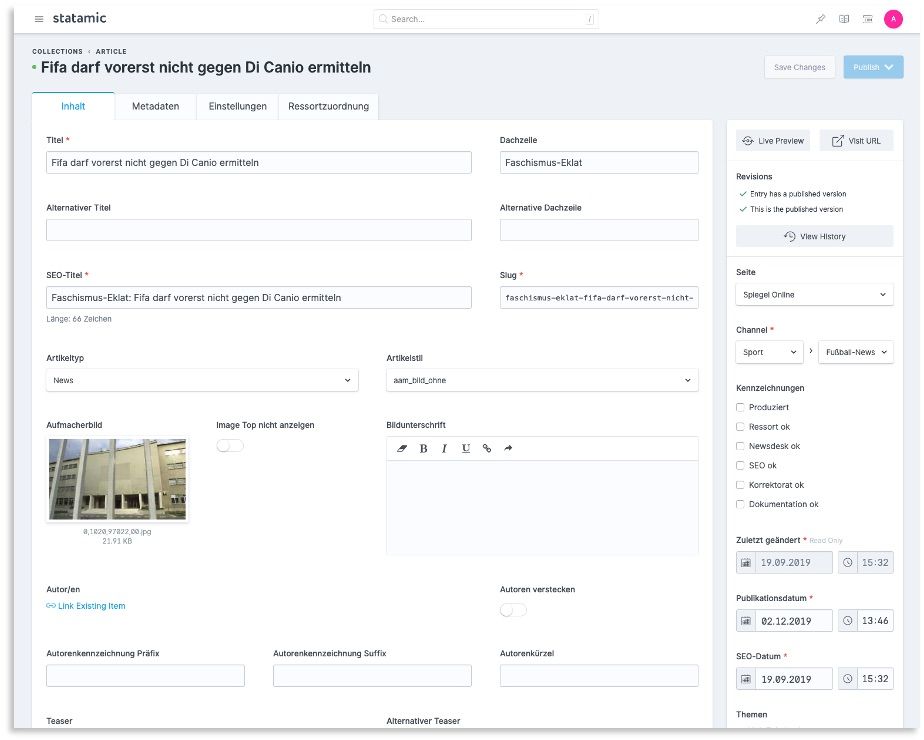 The Statamic text editor by SPIEGEL is designed for rich article layouts.
Embracing a scalable cloud-based architecture has been a crucial milestone for us. We have achieved unparalleled agility, scalability, and cost-efficiency by leveraging cloud services. This foundation has enabled us to handle surges in traffic, optimise performance, and deliver an exceptional user experience even during peak periods.
We're delighted to have established a channel-neutral content creation process. This means that our content is created with versatility in mind, ensuring it can seamlessly be delivered across various channels, whether it's websites, mobile apps, social media, or print. This approach maximises our reach and engagement with our diverse audience while minimising redundant efforts.
Our success in implementing a unified workflow management system across digital and print platforms has streamlined our operations significantly. From idea to publication, our teams collaborate effortlessly, saving time and resources. This harmonious workflow has enhanced our content consistency and quality across all channels.
What AI-based concepts do you use?
At the SPIEGEL group, we've brought together a diverse and talented interdisciplinary team from every business area. Their mission is to dive deep into the world of AI solutions and technologies.
We are on a journey of discovery, piloting various products and exploring the potential of AI. We aim to uncover the best ways AI can enhance fact-checking, content creation, delivery, and overall user experience.
As we venture forward, we also recognise the challenges that AI brings. Content ownership is a crucial concern, and we're committed to navigating these waters responsibly, ensuring creators' rights are respected.
Moreover, we're acutely aware of how AI can impact employment law. As we push the boundaries of innovation, we're equally dedicated to finding ethical and sustainable solutions that empower our team and protect their well-being.
How do you prototype solutions and test your proof of concepts – can you describe the process?
We have a diverse toolkit of tools and processes to test and prove concepts based on the specific solution we need. When it comes to customer-facing solutions, collaboration is key. We work closely with the UX and data teams, setting up customer panels and utilising A/B Testing tools to validate our ideas and measure their impact. Before we release anything, understanding usability and its value to our customers is of utmost importance.
For our internal tools, we have a dedicated pilot group that helps us iterate rapidly over new initiatives. Their valuable feedback allows us to fine-tune and ensure the quality of our projects before they are fully implemented. By doing so, we can continuously improve and deliver efficient solutions to our team and customers.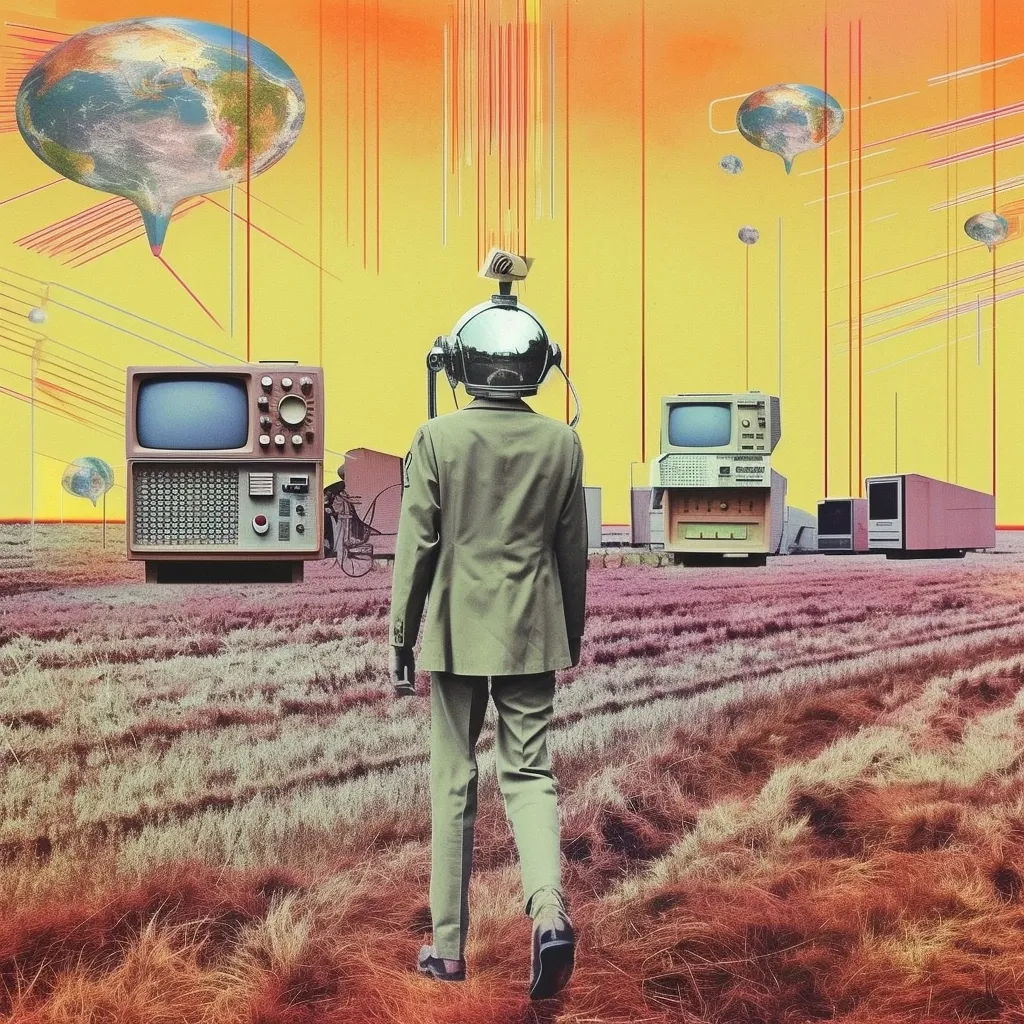 Do you use collaborative tools and project management software?
To foster seamless collaboration within our team and across the SPIEGEL group, we rely on Microsoft Office tools, with MS Teams being our go-to platform for direct communication.
Jira from Atlassian plays a crucial role in our project and development process, seamlessly integrated into our CI/CD pipelines. For technical documentation, we use Confluence, which allows us to share and access information efficiently across the entire group. These tools empower us to work more efficiently, ensuring that our projects are well-organized and documentation is available for all stakeholders.
Regarding the future of media: how do you think Der Spiegel will look in 5, 10 and 15 years regarding technology that supports journalists in their daily tasks?
Predicting the technology landscape in the media for the next 5, 10, or 15 years is challenging. The industry has undergone rapid transformations, from the decline of advertising to the rise of paid content strategies and the recent impact of AI. As we move forward, it's essential to remain open-minded and vigilant, continuously monitoring the market trends, the needs of our readers, and the dynamics within our organisation. Staying adaptable and responsive to change will be key.
To assist journalists in their daily tasks effectively in the future, I strongly believe in providing them with simple and efficient tools. These tools should facilitate a workflow-based content creation approach, enabling team members' collaboration, multi-user editing, and seamlessly integrating fact-checking, SEO optimisation, and channel-specific adjustments.
As our offerings are made available across multiple channels, it becomes crucial to have a clear overview of how and why articles perform, ensuring we stay informed and make data-driven decisions to improve our content's impact and reach continually.
According to you, what are the key trends shaping the media landscape right now, and what challenges do media leaders face?
In my opinion, as a tech leader in media, several key trends shaping the media landscape:
1. Digital Transformation and revenue strategies: The media industry embraces digital platforms as consumers' preferences shift online. Media organisations must adapt their business models, revenue strategies, and content delivery methods to thrive in this digital era.
2. Artificial Intelligence: AI's role in media is expanding rapidly, supporting content creation and personalised audience engagement. AI-based automation streamlines workflows optimises content distribution, and improves user experiences.
Misinformation and trust: The battle against fake news remains a significant challenge for media leaders. Building and maintaining audience trust and protecting their brand is crucial for media organisations. Additionally, tech giants must also take proactive steps to fight fake news.
The challenges are as follows:
1. Revenue diversification: With traditional advertising revenue declining, media leaders must explore new and sustainable revenue streams, such as paid content or other vertical products, to support their operations and uphold quality journalism.
2. Competition from tech giants: As tech giants dominate advertising dollars and audience attention, media companies must find ways to stand out and differentiate their offerings in the highly competitive market.
3. Talent retention and adaptation: Media leaders must attract and retain high-quality journalism and top digital talent. Fostering a culture of appreciation for quality and innovation within their organisations will enable them to keep pace with the rapidly evolving media landscape.
What do you do at Spiegel Tech Lab to future-proof your organisation?
To ensure a future-proof setup, strategic planning, adaptability, and innovation are essential drivers for our company. We strive to develop a clear long-term vision that anticipates industry trends, identifies disruptions, and sets actionable goals for the future.
Embracing digital technologies and adopting a digital-first mindset are pivotal to driving innovation. A media-customer-centric approach guides us in understanding the needs and preferences to develop successful solutions.
André Basse (born 1971) has been Managing Director of SPIEGEL Tech Lab GmbH since November 2015.
After studying printing technology in Stuttgart, André Basse first worked for a consulting firm in Hamburg. He then worked as a technical manager and authorized signatory at the company Digital Collections in Hamburg. In 2006, he moved to Australia and was part of the New Technology division at Fairfax Media. From April 2013, he was Technical Manager Digital Production at the SPIEGEL-Verlag.
The text is part of our trend book "The Newsroom of Tomorrow".
Want to stay up to date with latest trends of news?
Subscribe to our CEOs Linkedin newsletter!