Processes & tools
How to build a knowledge system around a new tool?
12 Jun 2023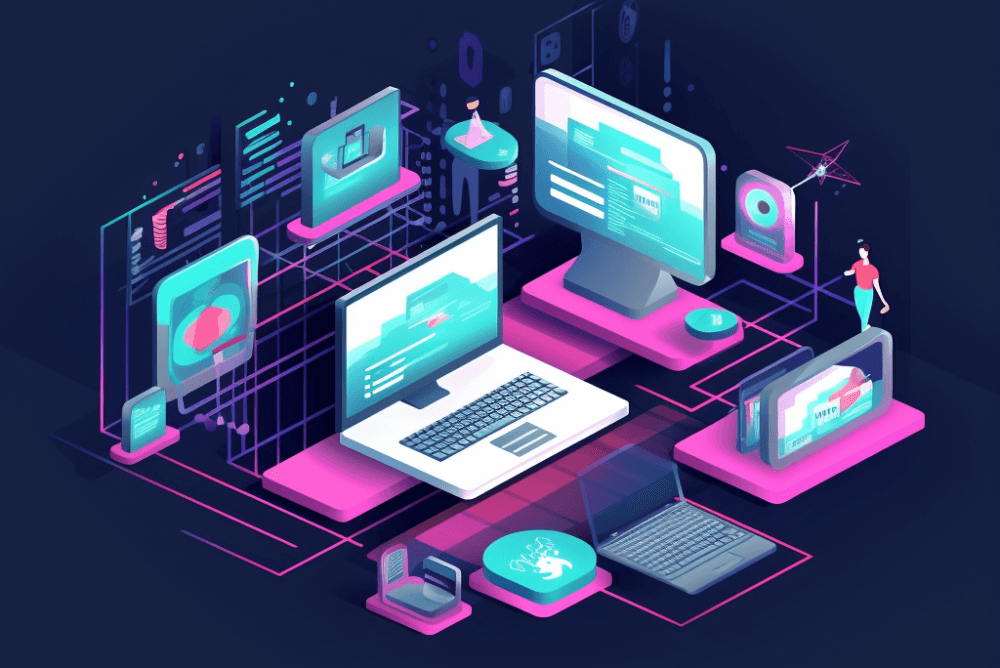 The revolution does not end with the implementation of a tool. This is when a real crusade begins.
If you think all your journalists will love a new CMS from the first click, you're wrong. For many, better the devil they know than the devil they don't – which is why you should be prepared for reluctance when introducing new digital tools to your newsroom. Here's my advice on making this process easier and more user-friendly.
So you have finally done it. You're replacing your slow and outdated CMS that everyone hates with a new, functional and intuitive solution. From now on, journalists and editors in a newsroom will work faster, be more efficient, and all technical obstacles that annoy people will disappear. The work will be smooth and fast. Everyone will be excited about the transition and will soon benefit from all advanced system functionalities.
Well, let me say it straight away: this will not happen. At least, not overnight.
If you have been in the business long enough, you know that introducing new technologies, especially to large organisations, takes a lot of time and effort. Significant changes do not happen in a fortnight. Moving to a new system is a revolution that engages the whole company and involves a closer look at workflows, technology, and the organisation's culture.
This revolution does not end with the implementation of a tool. This is when a real crusade begins – and it is all about deepening the knowledge about a new system and keeping it at a consistently high level. Fostering a continuous learning and experimentation culture might be challenging, but it can help employees explore the new system's capabilities and leverage them to their full potential.
In this article, I will address this issue and present our recommendations for effective tool implementation and building a knowledge system around the product. This time, I will not focus on the technical challenges but on aspects that affect workflows and processes when implementing new technologies.
Read also: What's included in newsroom software architecture?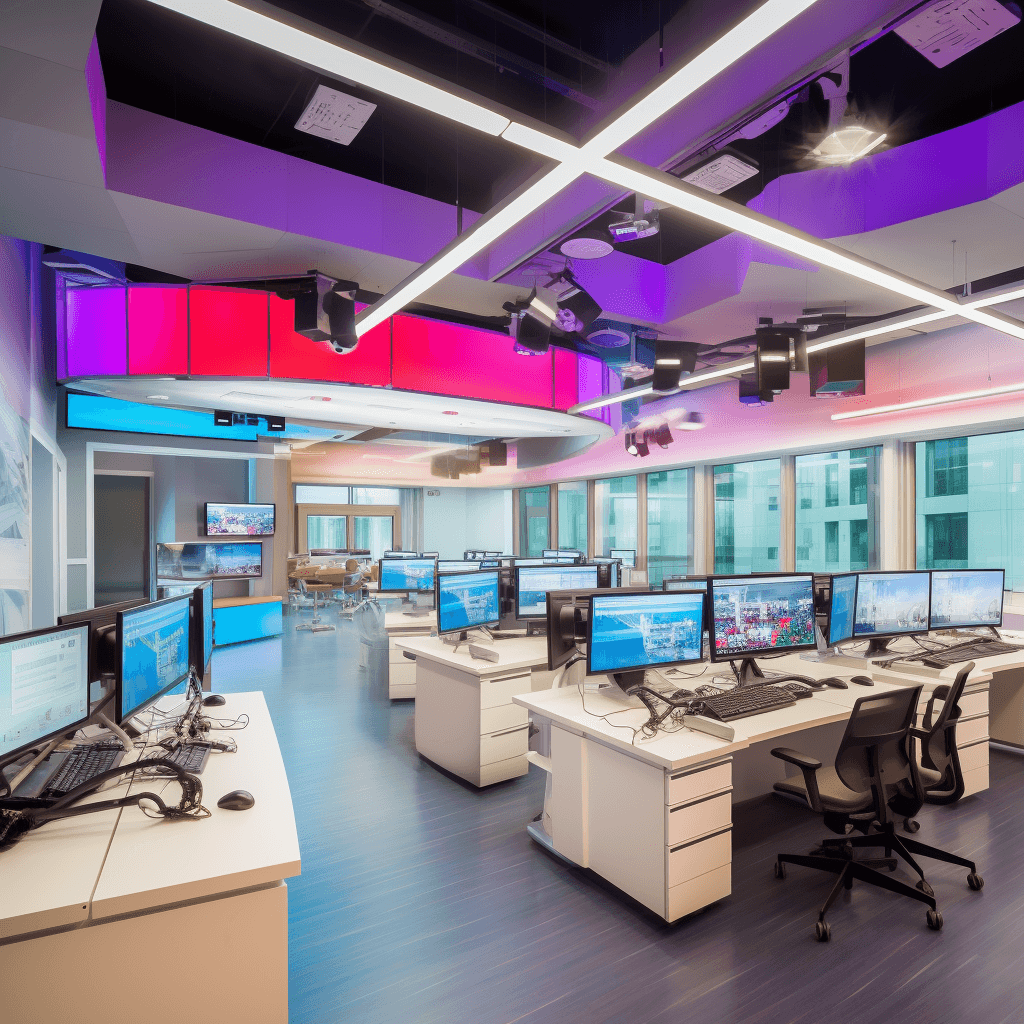 There are many possible obstacles that can arise during the implementation of a new too (image generated by Midjourney)
Roadblocks you can face
First, let's think about possible obstacles that may arise during the CMS (or any other digital tool) implementation or immediately afterwards:
People are reluctant to change
Not all journalists are digital natives; learning a new tool can be challenging for some. Although they may not be comfortable with the current solution, they have figured out its features and workarounds (or still rely on their colleagues to some extent). I have met authors who never transfer and publish their texts in the editorial software – or it takes them much longer than the company average.
Training comes at a high-cost
Traditional training methods, such as classroom meetings, can be expensive, especially if they take place physically in your newsroom. Plus, every hour spent in a classroom is time not spent doing work. On the other hand, online workshops often do not leave enough time and space for individual questions and tailored adoption to meet individual needs and goals. Showing someone how the system works remotely can be challenging and often requires multiple repetitions.
Only a small group of people learn the system's ins and outs
When you introduce a relatively complex tool that hundreds of employees will use, you risk that only a handful of them will know how to use all of its features and amenities. What's more, in large media organisations, there is usually a steady turnover of employees. It means new people join the newsroom every month and need training during their onboarding process.
Employees only use a limited number of the system's functions
When introducing a new tool to the company, you want users to get the most out of it. However, people often use only a few functions and features without knowing the system's capabilities. Some use the system for years before discovering something can be done.
Onboarding new users is time-consuming
An ideal CMS is so intuitive that it requires no training – but still, most people new to your organisation will expect some introduction and training on how to use the system. Whether you have a buddy system or give people a group orientation, it usually takes a while for a new employee to become familiar with the tools.
From the business point of view, the time to onboard a new employee is one of the crucial HR metrics. The quicker someone gets onboarded and learns the system, the quicker he or she becomes a productive journalist (which can directly impact the company's revenue and brand reputation).
People ask questions that no one answers
Human memory is not always reliable; sometimes, users forget how to perform certain activities or how a particular function works. They want to ask questions but do not know who to turn to or where to find answers. The lack of a knowledge base and/or a dedicated communication channel means their questions go nowhere, and their problems remain unsolved.
Manuals and instructions are not updated
In the case of all new tools, implementation is just the beginning – the key is to keep the manuals up to date and add additional items to them as the system evolves or changes. While adding new features to the system is good, it's also important to ensure users can learn about them and be sure how to use them.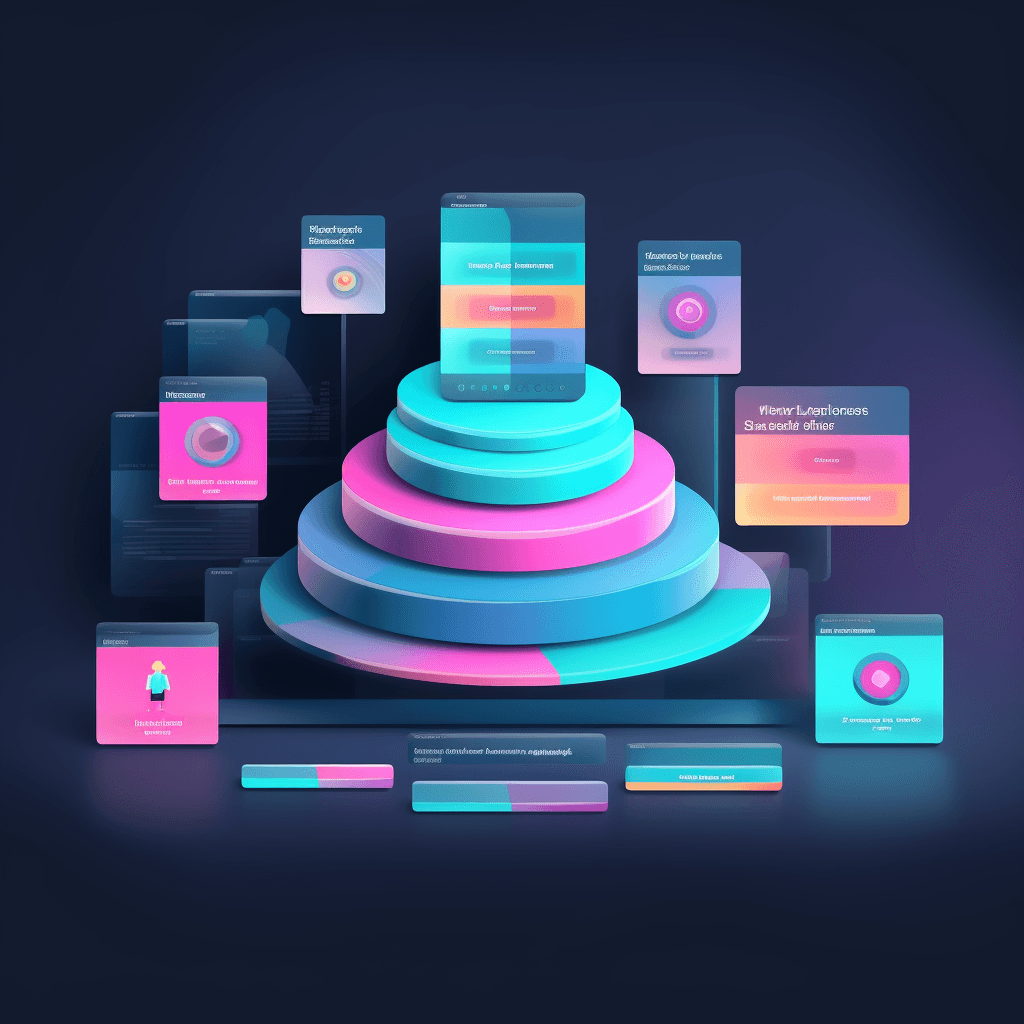 The key is to keep the manuals up to date and add additional items to them as the system evolves (image generated by Midjourney)
Building a knowledge system into your company's DNA
From my perspective, there is a solution that addresses most of the above challenges – and provides the master key to successful adoption of any digital tool.
Let me introduce the concept of a knowledge system – a robust framework that you should build into your organisation's tech DNA. It is an extensive and rich knowledge base that is not necessarily understood as a "place" on your intranet where you keep some intimidating manuals. Instead, it is a user-friendly framework that enables knowledge gathering and sharing.
I believe it's a critical factor leaders tend to omit. When introducing a new tool, most companies focus on how it will impact the end-user or the customer experience. They neglect that employees (so the tool's primary users) should get proper training and support, and it should not be just an introductory session or workshop. It should happen permanently and be a natural, daily activity interwoven into the company's DNA. Investing in knowledge sharing and effective knowledge-management frameworks will benefit the system users and create a more flexible environment inside your organisation.
Most leaders would probably agree with what I have just shared. But in reality, internal help desks and knowledge centres are the last things companies think about – contrary to external, customer-facing resource hubs. Just think about some databases you have probably used as an (often paying) consumer, with concise answers to users' questions, animated manuals, video walk-throughs, and short "how-to" presentations. Think Facebook, Vimeo, Canva, or Hubspot, which give users access to vast help centres. For more examples, inspirations, and templates, you can check out this article or this guide by Hubspot.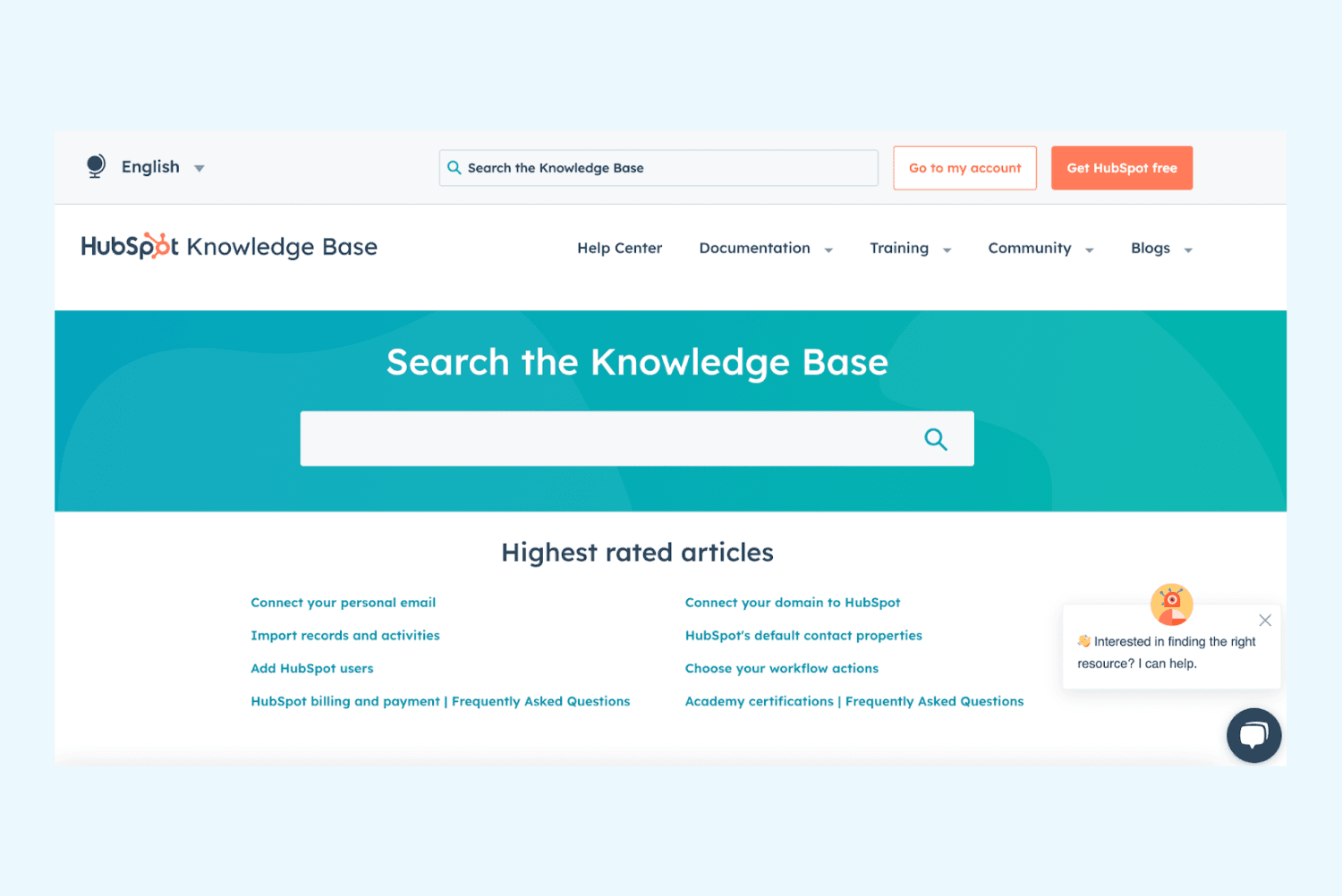 Hubspot has a very intuitive and user-friendly knowledge base
Creating an internal knowledge centre is not just about publishing manuals and instructions in an accidental order and place. I have a blueprint for what a knowledge system should look like to be effective – and I will introduce it below.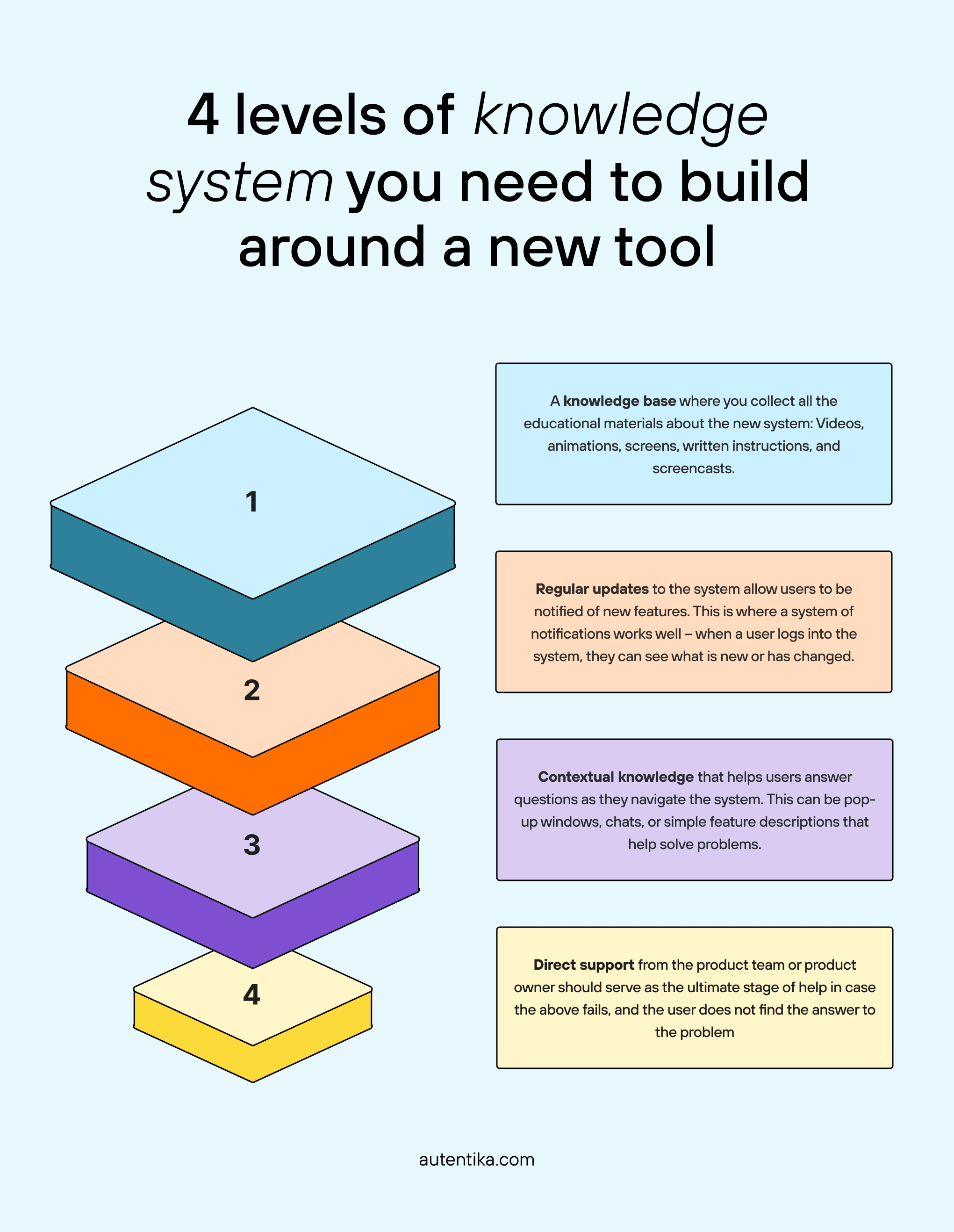 Four levels of knowledge you need to sucessfully implement a new tool
Four levels of knowledge you need
My experience shows that you need four levels of knowledge to effectively implement and maintain a high level of knowledge about a new CMS.
1) A knowledge base
A knowledge base is where you collect all the educational materials about the new system: videos, animations, screens, written instructions, and screencasts. Such a hub works best when everything is categorised and tagged and when specific topics are easy to find and access. A user should be able to type in a question and easily get the answer.
It is also worth highlighting the most popular questions and issues and let users share their thoughts via comments and suggestions. Allowing people to leave feedback on the main knowledge base and its contents would also be advisable.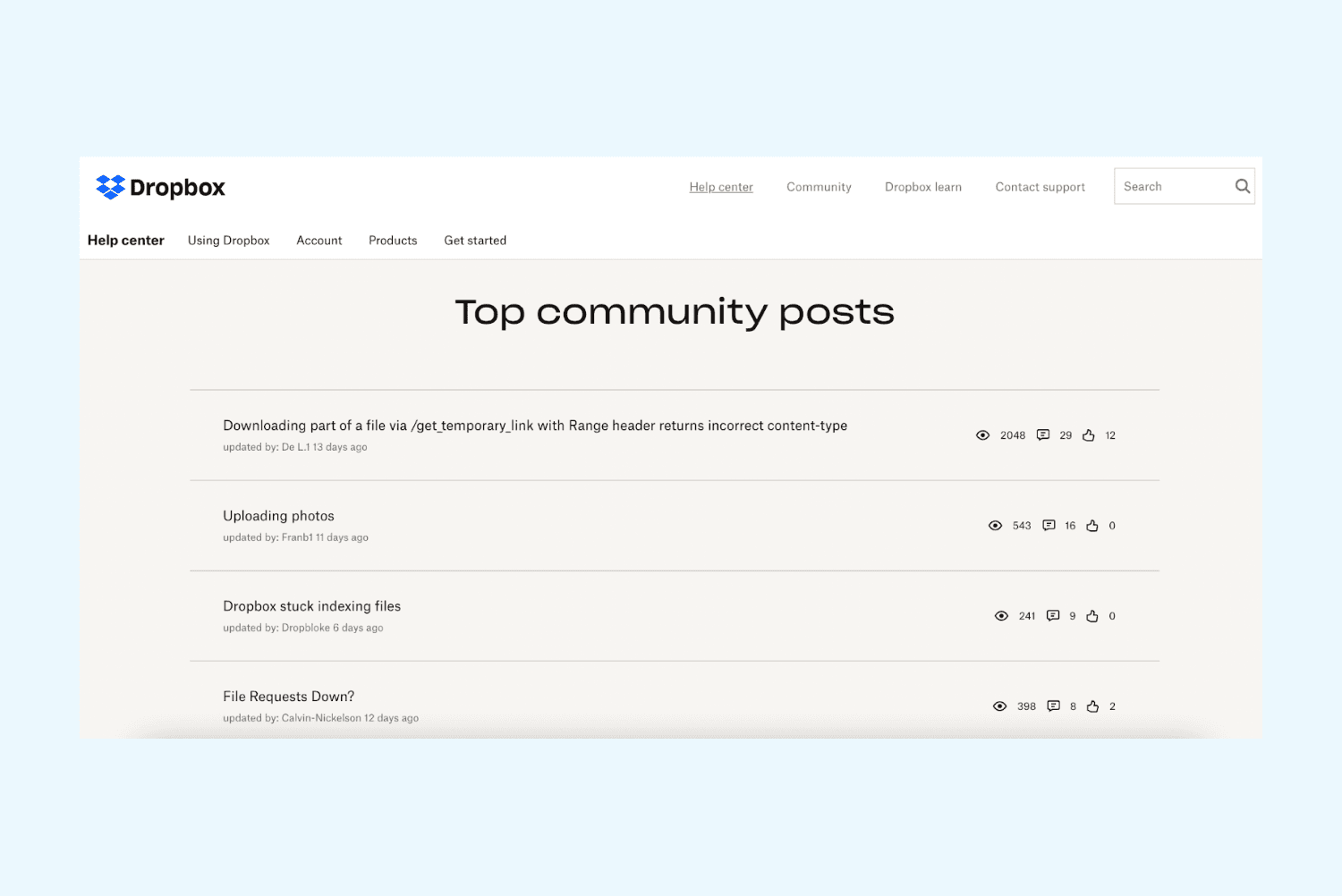 Dropbox lets users share their thoughts and discuss relevant issues.
2) Regular updates
Regular updates to the system allow users to be notified of new features. This is where a system of notifications works well – when a user logs into the system, they can see what is new or has changed.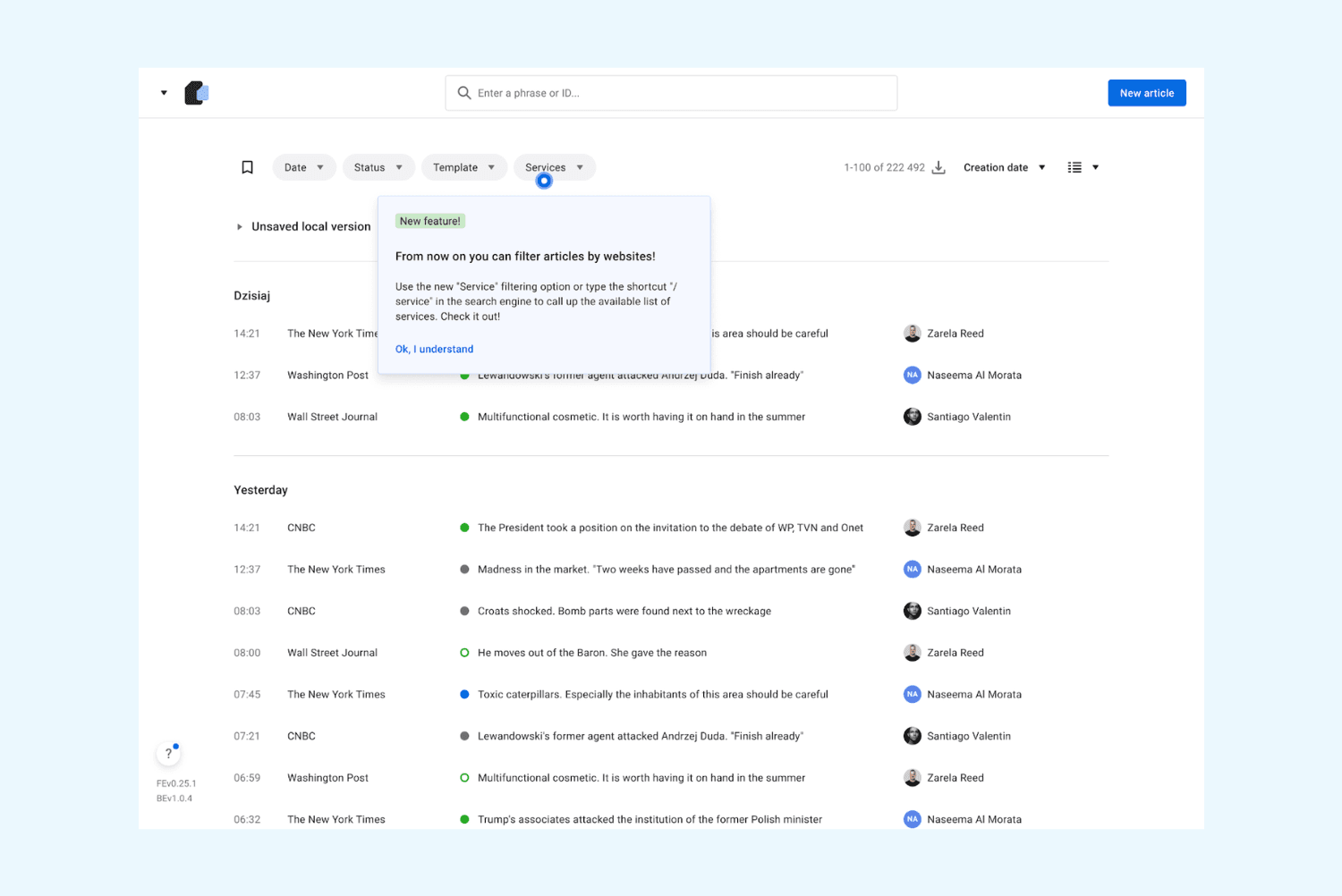 A concept developed by Autentika for media: pop-up notifications about the system's new features.
3) Contextual knowledge
Contextual knowledge helps users answer questions as they navigate the system. This can be pop-up windows, chats, or simple feature descriptions that help solve problems.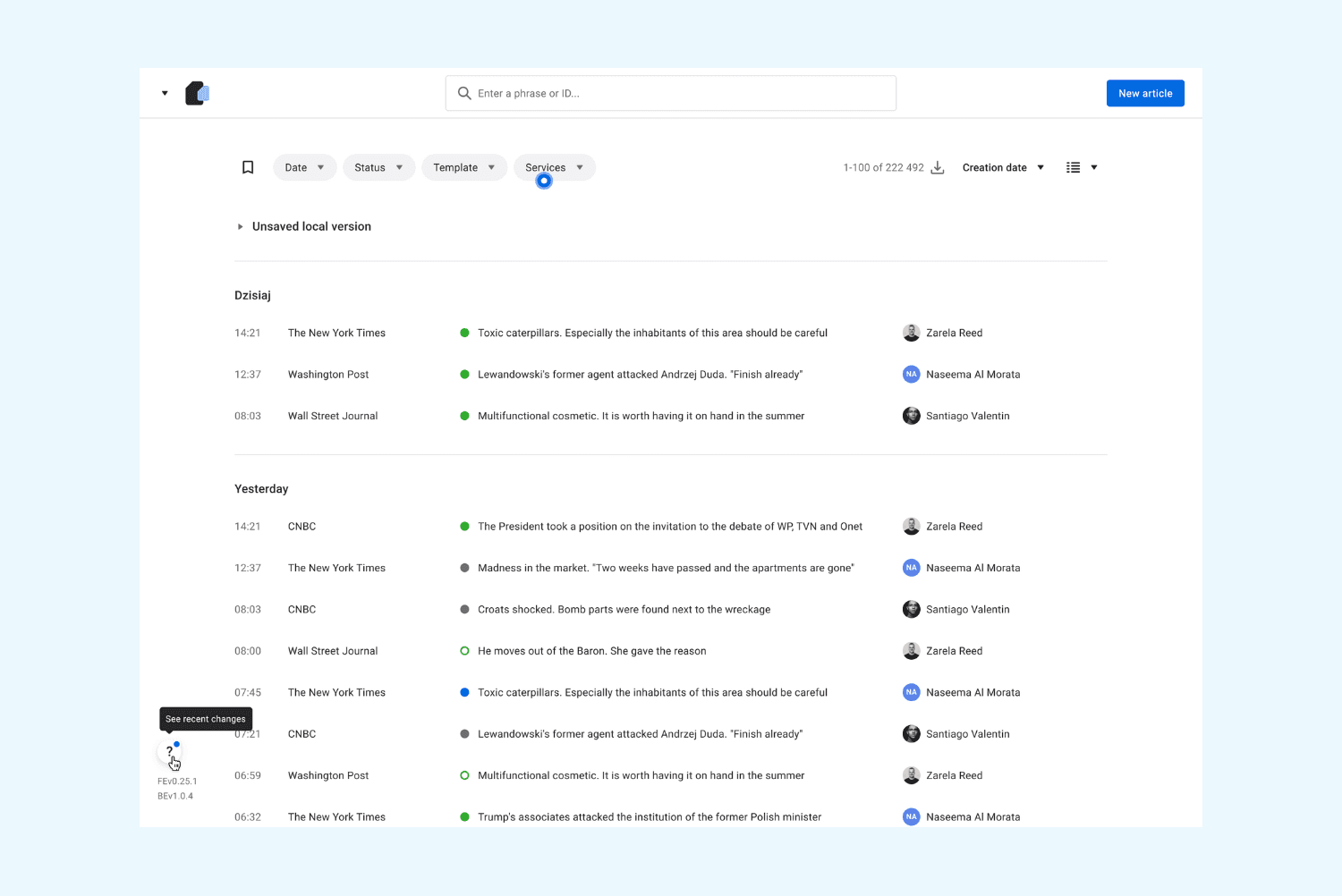 Contextual knowledge helps users answer questions as they navigate the system.
4) Direct support
Direct support from the product team or product owner should serve as the ultimate stage of help in case the above fails, and the user does not find the answer to the problem. This must be the last link in the chain to not overwhelm people with trivial questions.
A well-maintained database encourages self-service training and minimises the need for lengthy workshops. It also reduces questions users ask the IT department and problems encountered while using the system.
However, there are several challenges here: First, you must spend time and effort to create the knowledge hub and design it to be easy for users to search. Second, you have to invest in keeping it up-to-date and considering user feedback.
Creating the four layers of knowledge in the organisation has another advantage: the knowledge about the system does not disappear with the employees who have implemented it and leave the company. It stays in the organisation, not the heads of several people who can take it with them.
Read also: 7 lessons I have learned about digital transformation in newsrooms
9 extra tips I have for you
To sum up – knowledge is king, but there are other recommendations we have worked out which can help you in successful system implementation:
Select one newsroom to test the new solution. These key users will probably discover 90% of the initial errors and bugs that can hinder further system development. Think of this group as a sandbox for a new tool – with room for error and mistakes.

Keep communication with users simple. Do not use developer's talk, technical jargon, and complicated terms. When an error occurs, inform users in simple and understandable terms (just like Canva does on the screen below):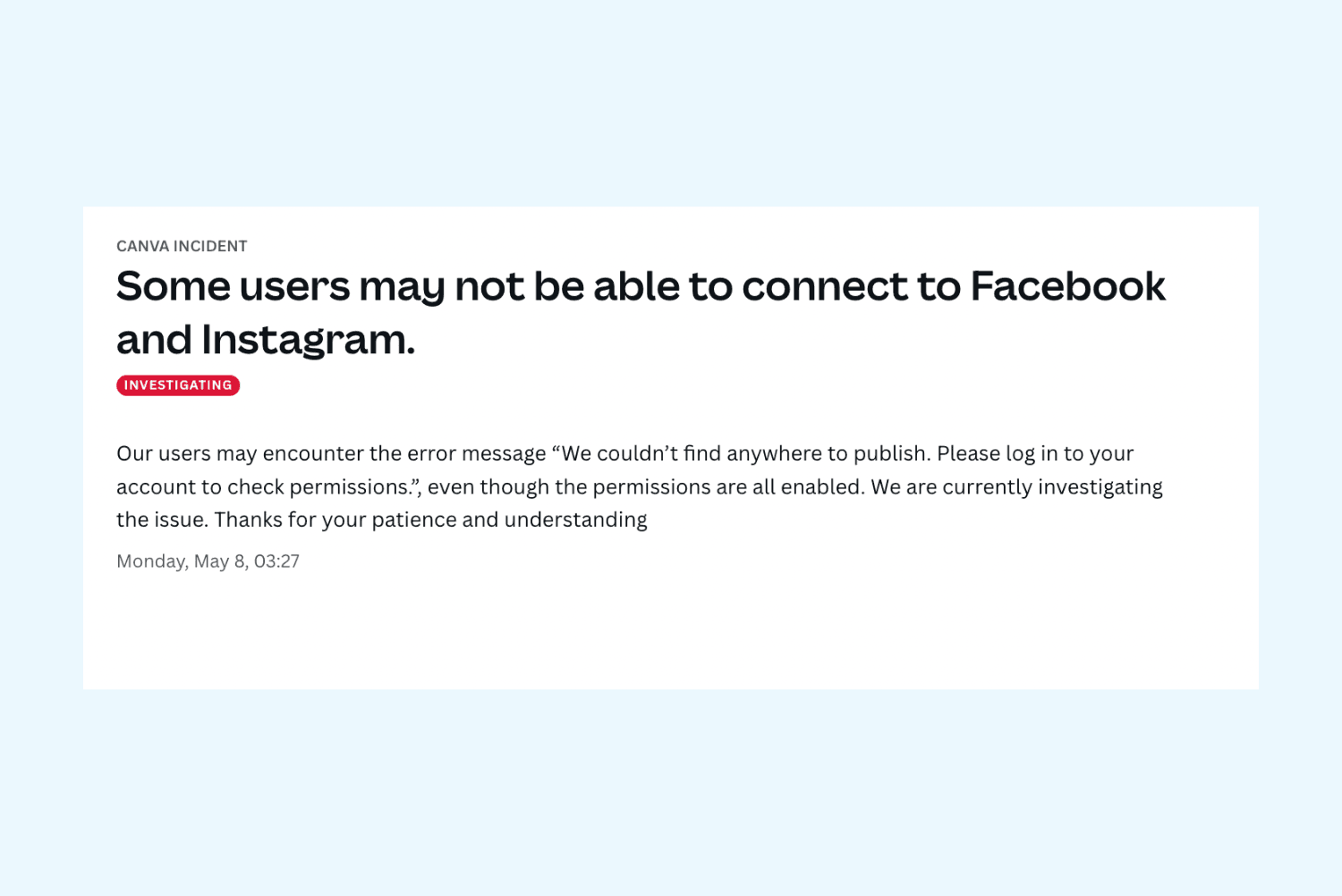 Incident reporting by Canva – a good example of how to communicate errors.
Train a group of the new system ambassadors or evangelists who will share knowledge about it throughout the organisation and be trainers for others.

Provide users with regular updates on the system new features through notifications.

Equip users with contextual knowledge when using the tool – through pop-up windows or simple descriptions. As a bonus, implement a chatbot equipped with the knowledge from the knowledge base so that your people can ask questions.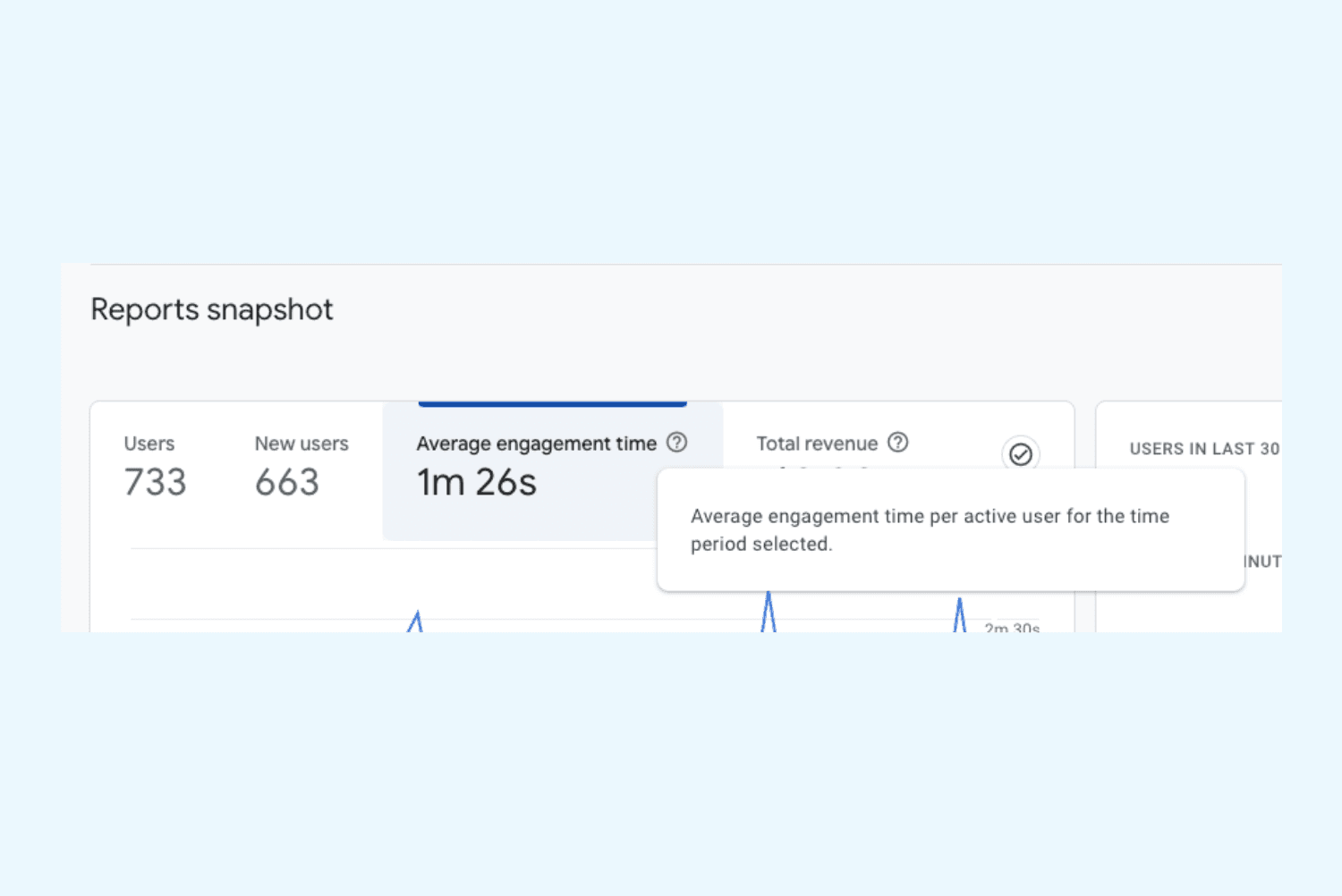 Google Analytics users get an explanation of what a given metric means.
Keep in-person and online training to a minimum to optimise costs.

Implement a mentor-mentee or buddy system for new employees to help them get up to speed faster.

Probably the most important tip that outperforms all others is ensuring the knowledge base is up-to-date.

I mean, really up-to-date.
Final thoughts
Obviously, if we build a new system for our clients, we provide them with initial training and the fundamentals of the knowledge base. However, this is not where the work ends – our deliverables are building blocks rather than a ready-made structure. We view any editorial software as a living organism – it can change and evolve, and there may be new additions over time.
The key is to stay on top of things – and not bury knowledge somewhere in the dusty corner of your internal network. This increases the chance of success – and broad adoption of all CMS features by at least 90% of users.
Our goal is a system that needs no instruction – and we are almost there. The last content editor we developed received a very positive rating: 81% of users said the editor was intuitive on first contact, and 80% positively rated the intuitiveness of adding additional content elements to an article.
You can read more about it here
And if you're eager to chat about system implementation or have questions about any aspect of the editorial software, I'm always open to suggestions and discussion.
By the way, I have recently started a newsletter about media innovation on LinkedIn. I invite you to take a look at it if you want to stay up to date with current developments in newsroom digital transformation.
Want to stay up to date with latest trends of news?
Subscribe to our CEOs Linkedin newsletter!