Foundations
What's included in newsroom software architecture? [INFOGRAPHIC]
4 Jun 2023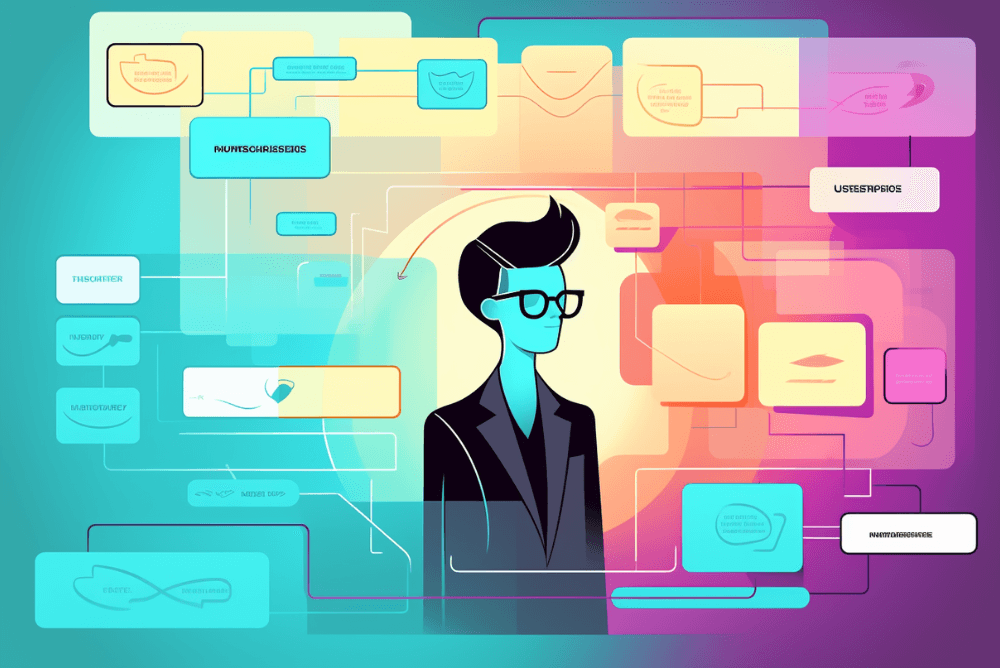 We created a graphic overview of the tools and software commonly used for digital news publishing.
Written by Autentika Team
The architecture of newsroom software is usually quite complex to get. This is why we created a graphic overview of the tools and software commonly used for digital news publishing.
If we were to list the most important lessons learned from our work with newsrooms, we would put this one at the top: No two newsrooms are alike regarding tools, software, and the terminology they use to describe their work processes and editorial workflows.
Even when two digital media appear similar from a user's perspective, they can have very different "guts" and describe the same things differently. For example, they might use very different names for the same features, and we totally get it, as it is often a matter of culture and habit.
Despite these differences, we have observed some common, universal characteristics – and today, we will show you how we see the typical editorial architecture. Do not think of it as the only existing truth – it's a summary of our experience that might be useful as you plan the next steps of your digital transformation.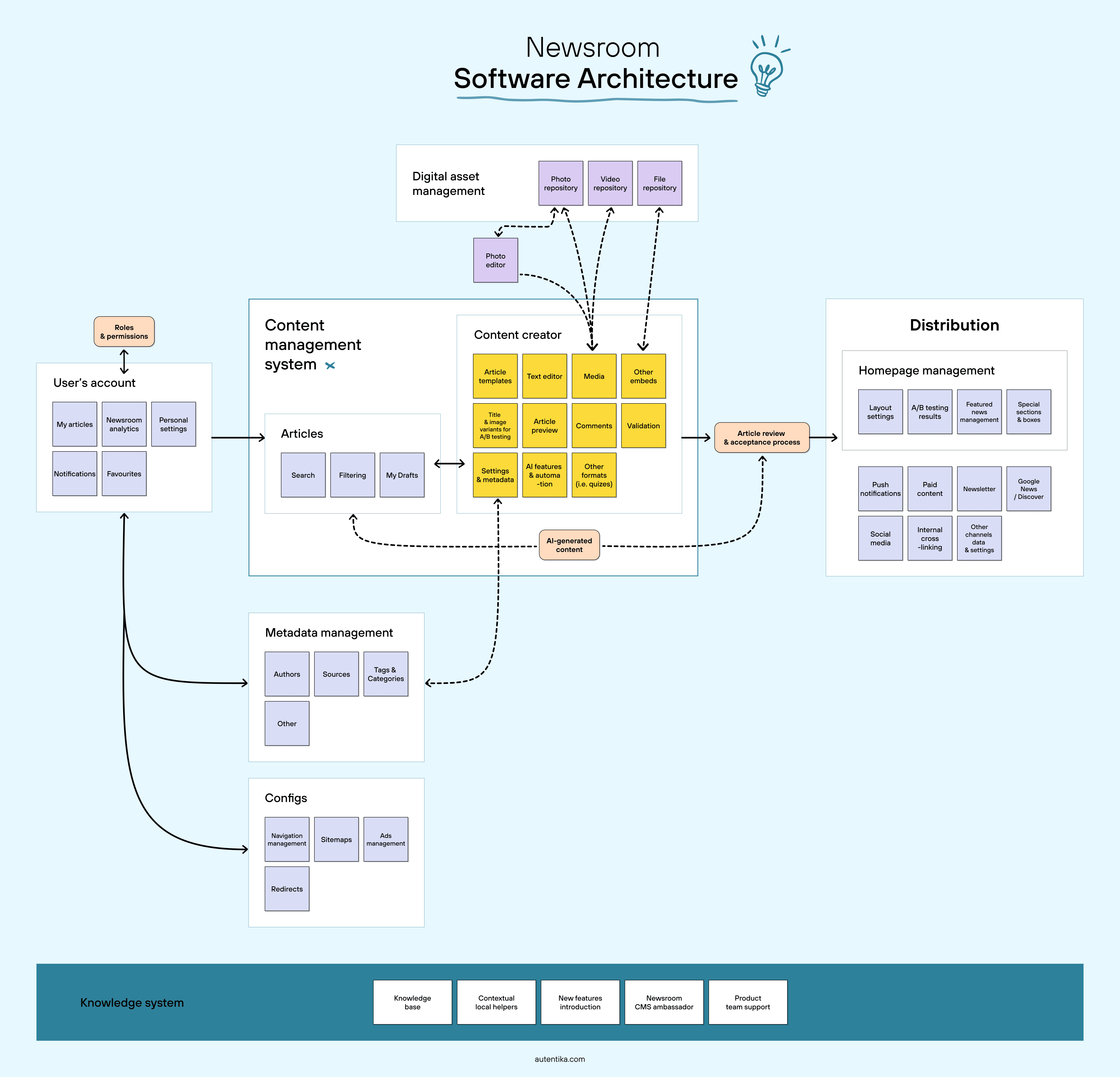 Newsroom software architecture scheme: CMS, DAM, Distribution panel, Author's Dashboard and other elements.
The key parts of the newsroom's software architecture
1) Content Management System (CMS)
2) Digital Asset Management (DAM) System
A DAM system stores, organises, and manages digital assets such as images, videos, audio files, and graphics. It provides a centralised repository for journalists to access and search for media assets quickly.
3) Distribution System
The distribution system usually consists of several parts.
The first one might be a homepage management system integrated with the CMS that incorporates A/B testing tools, homepage analytics, a content recommendation engine, and layout settings.

The other part is the distribution network allowing for delivering content to users: push notifications, email marketing platforms for sending out newsletters, social media, podcast hosting platforms and subscription management platforms.
These systems are interconnected with other elements of the newsroom's architecture, including user accounts, metadata management, and configuration.
4) User accounts
User accounts are an essential component of newsroom software architecture, as they enable role-based access control and provide a personalised experience for journalists, editors, and other team members.
5) Configs
Configuration settings allow administrators to define workflows, permissions, and user preferences, tailoring the software to the specific needs and structure of the newsroom.
6) Metadata management
Metadata includes attributes such as article headline sources, authors, publication dates, categories, and tags. It enables journalists and editors to efficiently search, filter, and classify content based on specific criteria.
7) Knowledge system
Additionally, a knowledge system sits atop these components, encompassing a knowledge base, contextual knowledge, and product support.
Want to stay up to date with latest trends of news?
Subscribe to our CEOs Linkedin newsletter!
This is obviously how we view the system – if you have any feedback or want to discuss this scheme, feel free to contact us!