Processes & tools
Kontinentalist: CMS for collaborative journalism and data visualisation
20 Nov 2023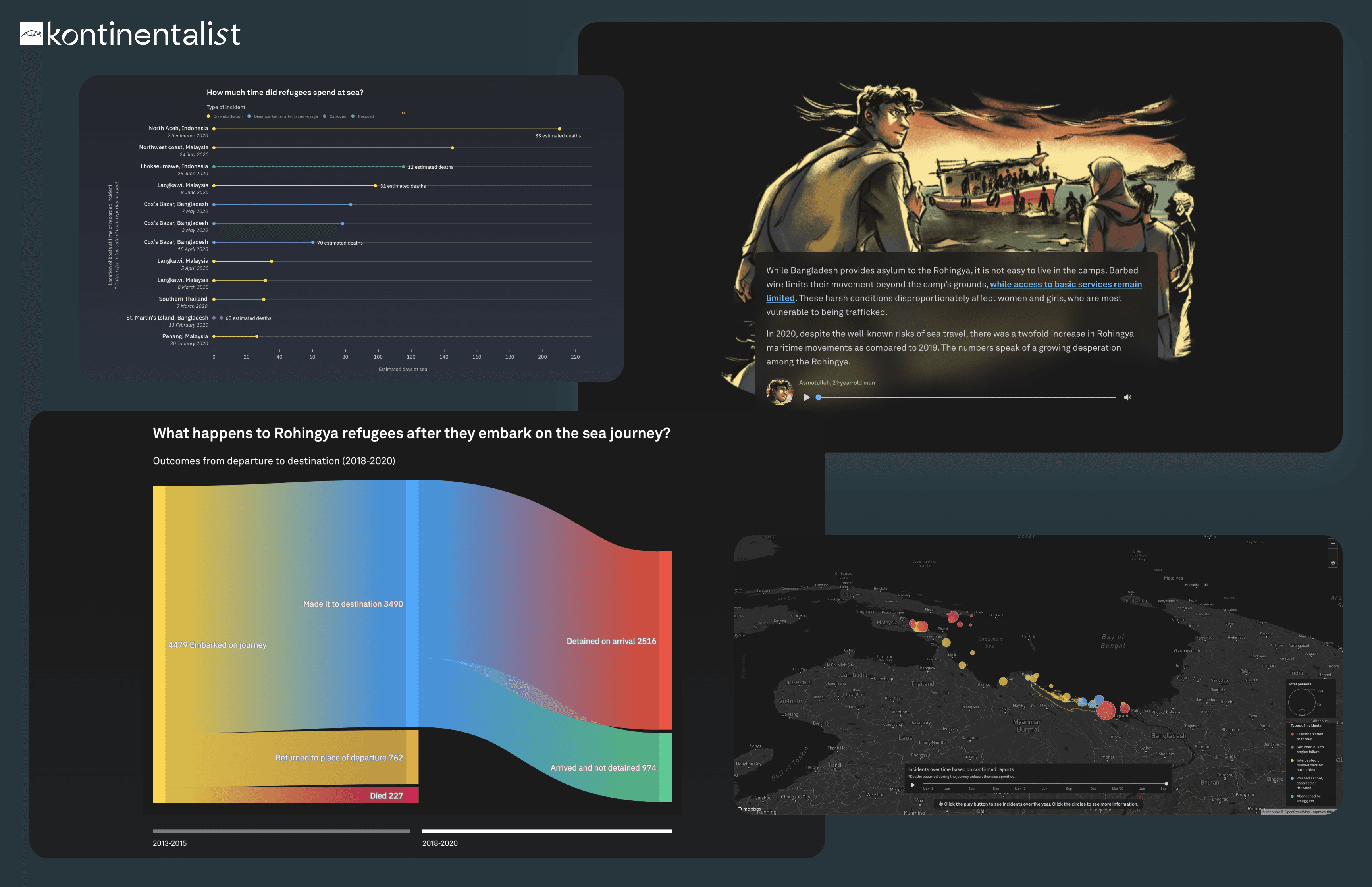 Kontinentalist's mission is to facilitate the creation of data-driven stories through the platform they've been developing: Lapis.
Written by Autentika Team
Kontinentalist is a Singapore-based data journalism company that debunks stereotypes, challenges misconceptions and illuminates previously untapped stories from Asia. Apart from being a pioneer in visually compelling content, Kontinentalist's mission is to facilitate the creation of data-driven stories through the platform they've been developing: Lapis.
The text is part of our trend book "The Newsroom of Tomorrow"
Origins of Kontinentalist: On the road to data journalism
Kontinentalist was founded in 2017 with a simple but powerful goal: to provide comprehensive and unbiased information about China's Belt and Road project. Frustrated by the lack of coverage in Western media, often dominated by preconceived notions, Kontinentalist's founders decided to create a platform that would provide an unbiased overview of the project based on carefully collected data. This was the birth of their first data story, which focused on the Belt and Road.
As Kontinentalist's team dove deeper into data journalism, they recognised the need to bring data-driven storytelling to Asia. To uncover the wealth of untapped data in the region, the team began exploring ways to make data more engaging and understandable to the public. Through careful research and learning, they honed their data visualisation and storytelling skills, eventually transforming their passion into the influential centre for data journalism they are today.
Kontinentalist's in-house CMS: A platform for collaborative data storytelling
At the heart of Kontinentalist's approach is their in-house CMS, a powerful tool that facilitates collaborative data storytelling. Recognising that data journalism differs from conventional writing; the team saw the need for a platform to accommodate complex data visualisations and interactive elements and foster collaboration between journalists, developers, designers and data specialists.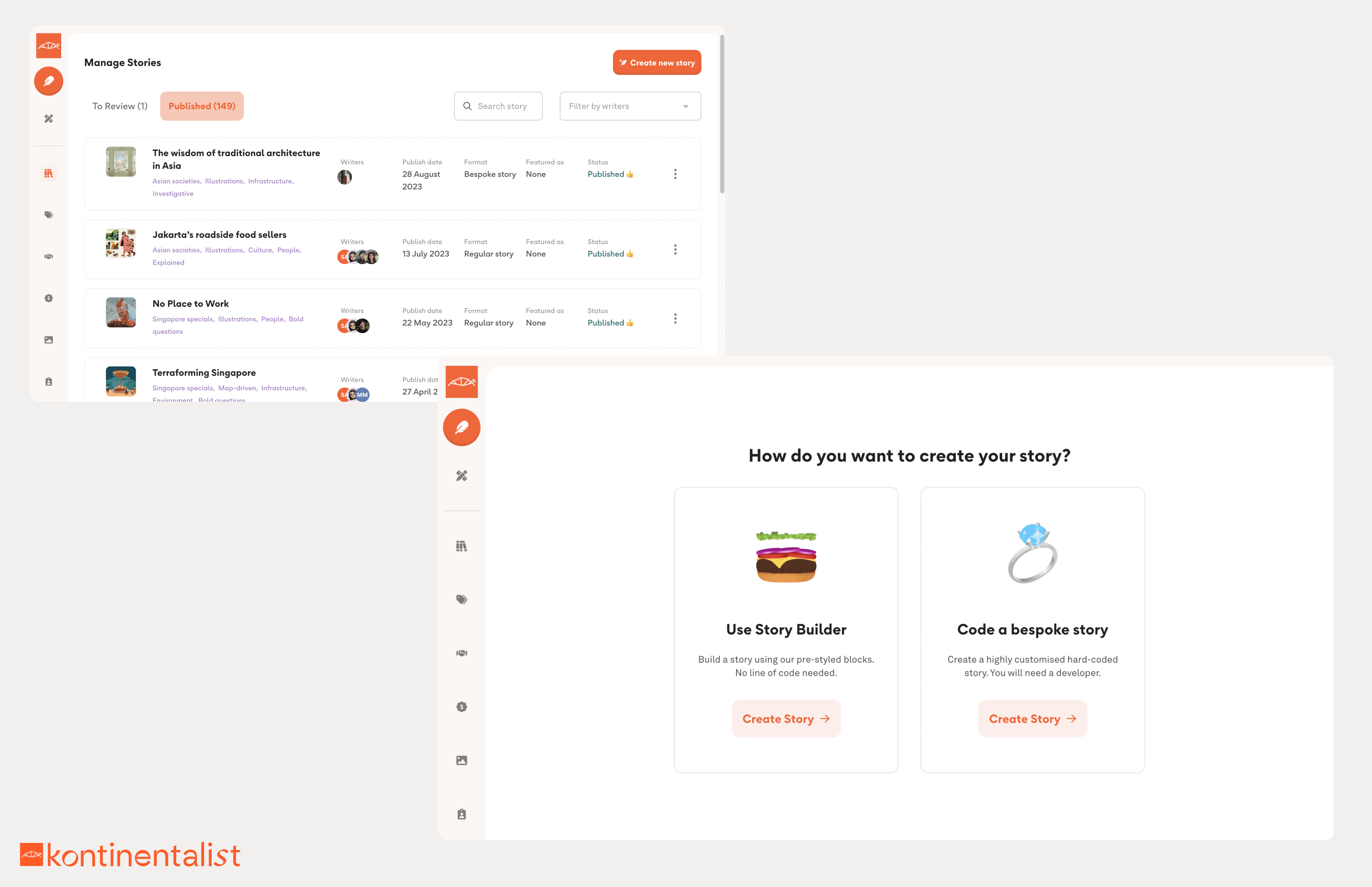 Kontinentalist allows journalists to build a story in two ways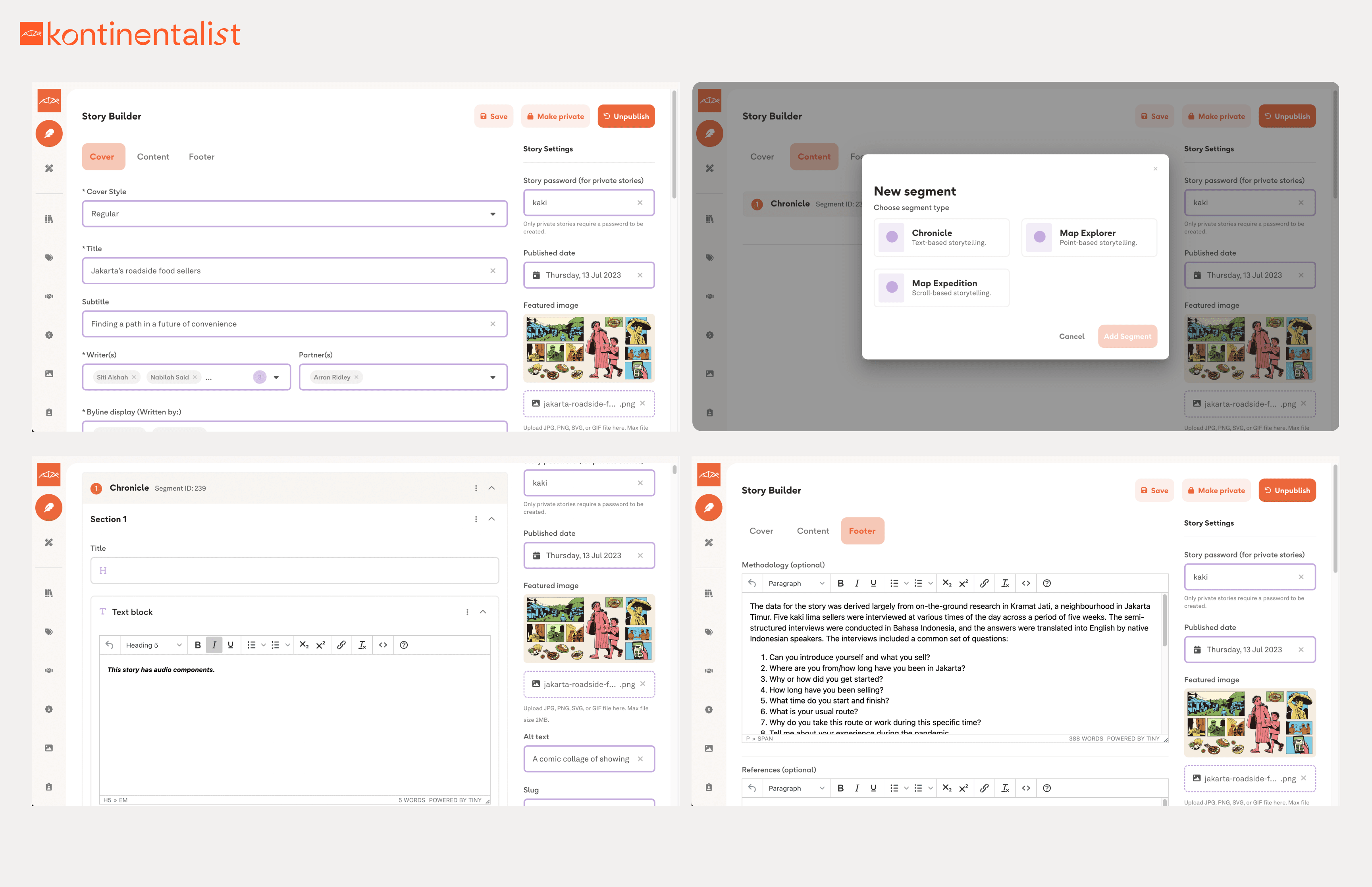 Kontinentalist's story builder
Through this proprietary CMS, Kontinentalist enables journalists to create stories in two ways. The first one is called Bespoke Stories, where journalists work with developers to code the narrative. This allows for modifications to visuals and texts through the CMS, offering flexibility in narrative styles.
Another one is Story Builder – a more traditional way to construct a story using content blocks and components such as graphs, maps, and diagrams. Story Builder allows authors to experiment with content blocks within our CMS even if they have no programming skills.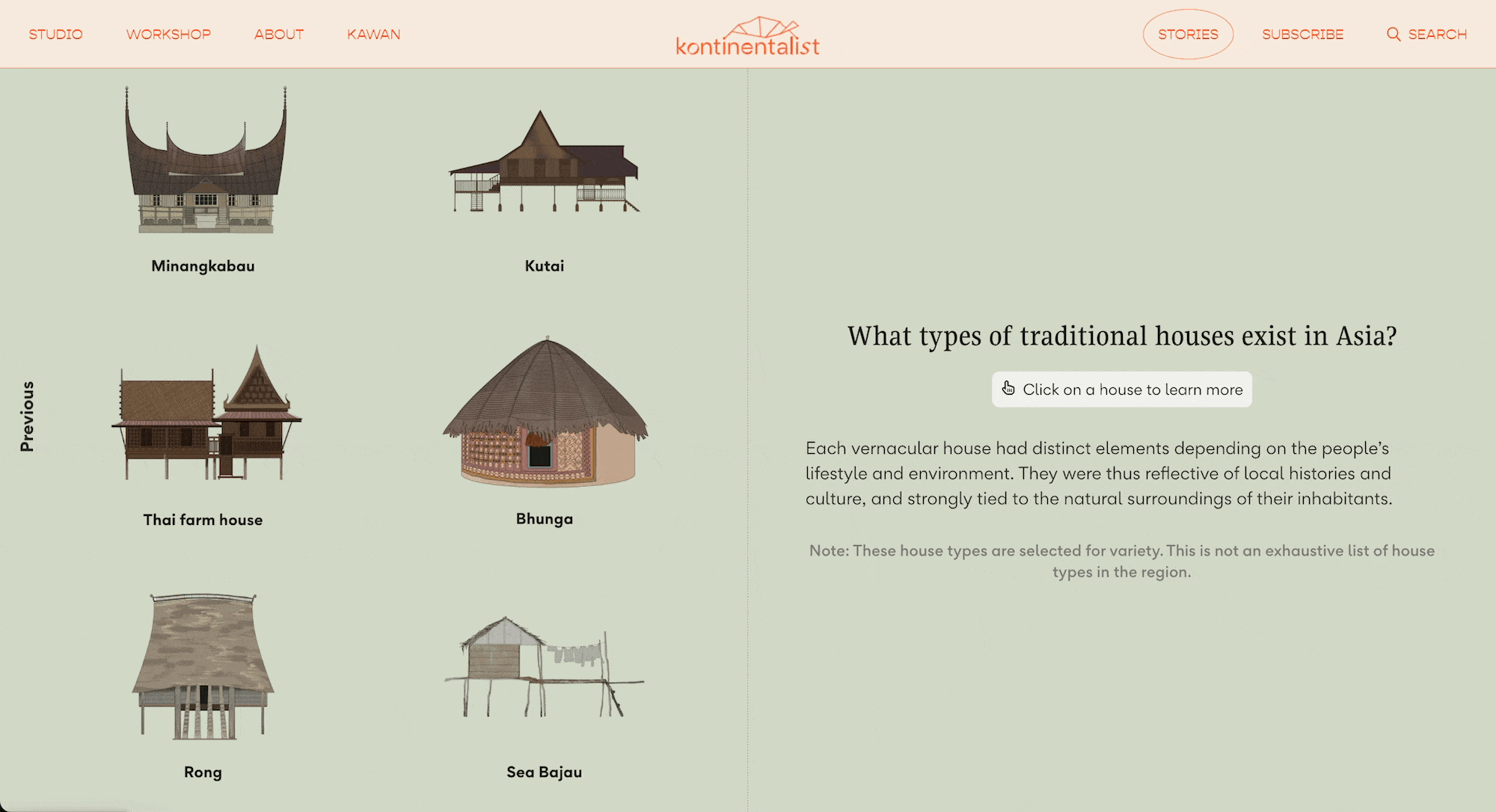 An interactive article published at Kontinentalist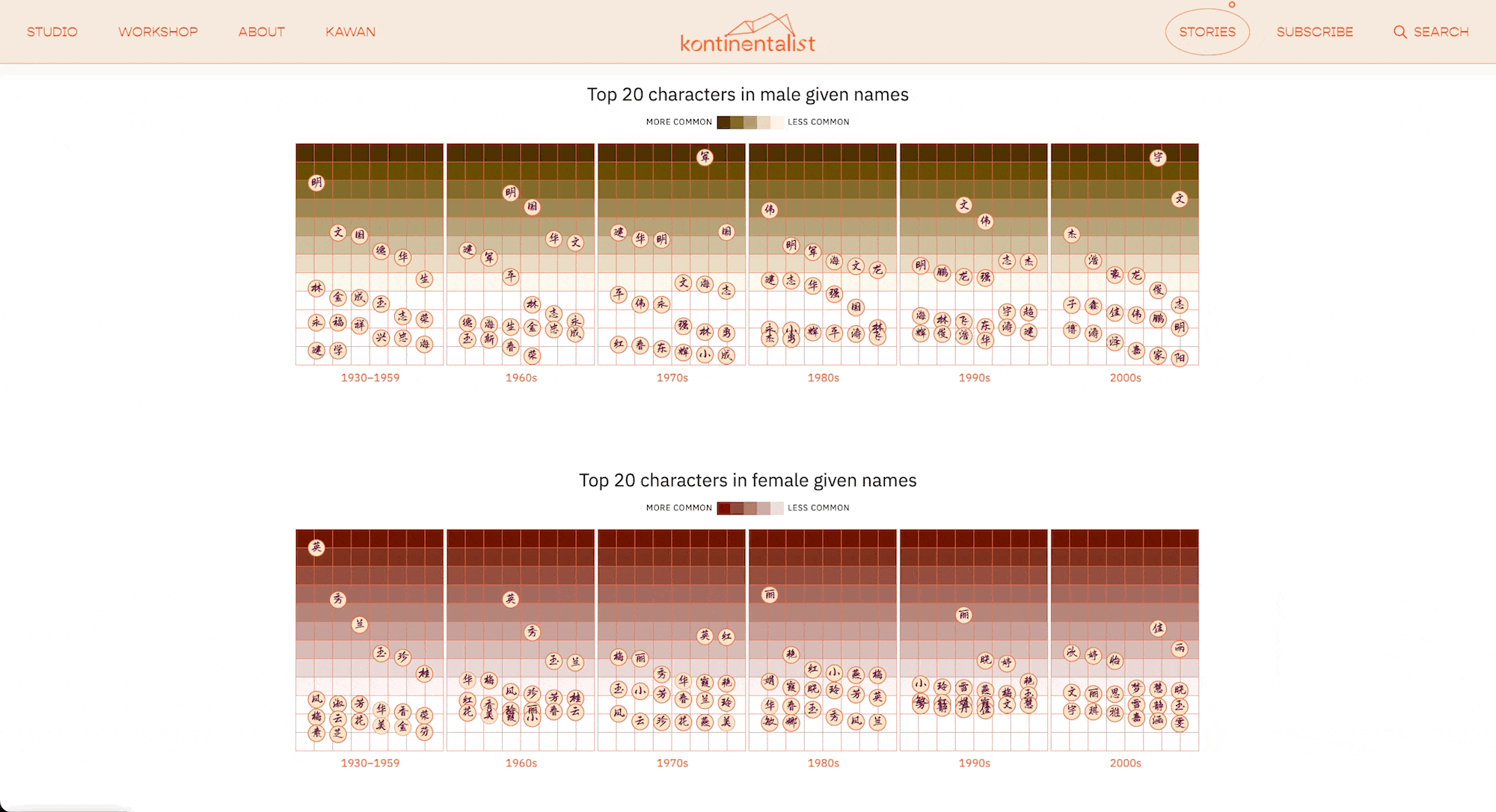 Example of data visualisation at Kontinentalist
"Our approach doesn't stick to a fixed story structure, which allows us to incorporate different animations and interactions into articles," explain Rifqi Ruhyattamam, Team Lead, Web & Product Development, and Joceline Kuswanto, Design Team Lead at Kontinentalist.
"Available content blocks have a specific data structure that differs from traditional long-form journalism, which is mainly text-based. This deviation is crucial as our CMS enables authors without programming skills to undertake visual exploration and narrative presentation," they add.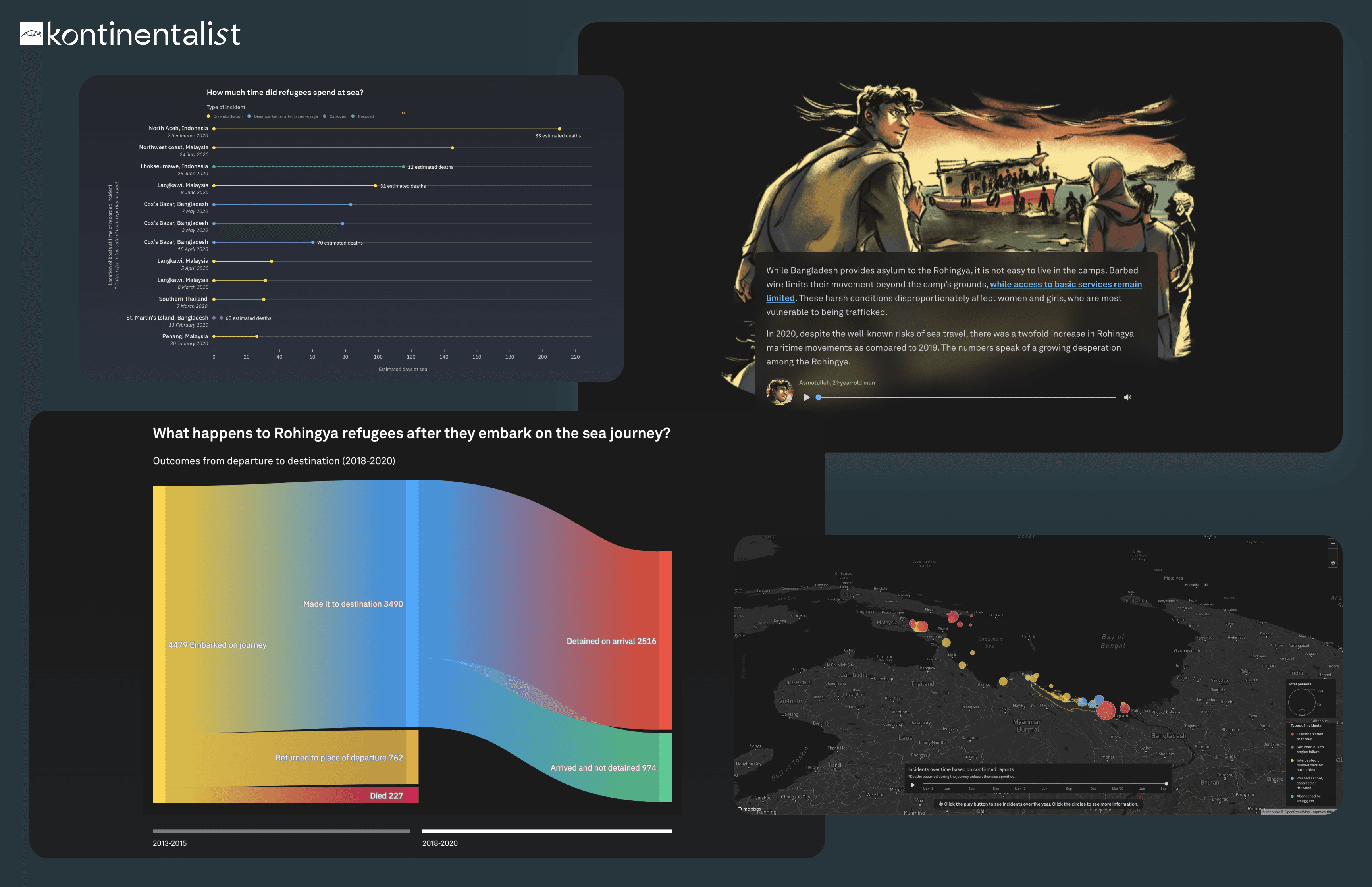 Example of data visualisation at Kontinentalist
Lapis: The future of data storytelling
Building on the foundation laid by its in-house CMS, Kontinentalist is now preparing to launch its latest product, Lapis. The tool aims to democratise data journalism and make it accessible to a broader audience – not just journalists but also NGOs and businesses, transforming raw data into compelling narratives and bridging the gap between data and understanding.
The key features of Lapis will include:
Real-time collaboration: while still in development, Lapis promises real-time features enabling journalists and staff to collaborate on data-driven stories seamlessly. This feature removes barriers and enables a more agile and efficient newsroom workflow.
Visual building experience: Lapis takes data storytelling to the next level with a WYSIWYG (What you see is what you get) approach. Journalists can instantly see what their content will look like, allowing them to optimise their reporting in real-time.
Community and templates: Kontinentalist sees Lapis as more than just a tool — a platform for sharing, learning and collaboration. The community aspect will allow users to share templates, best practices and even entire stories, fostering a culture of knowledge sharing.
Workspaces and team workflow: a feature to allow people who work in a team, such as newsrooms or media publications, to establish workflow, shared ownership, and design consistency.
Besides the features listed above, the team is hard at work building the tool now. Still, it is keeping an eye on developments on the AI front, including questions on ethics and how to integrate AI technology into data storytelling responsibly.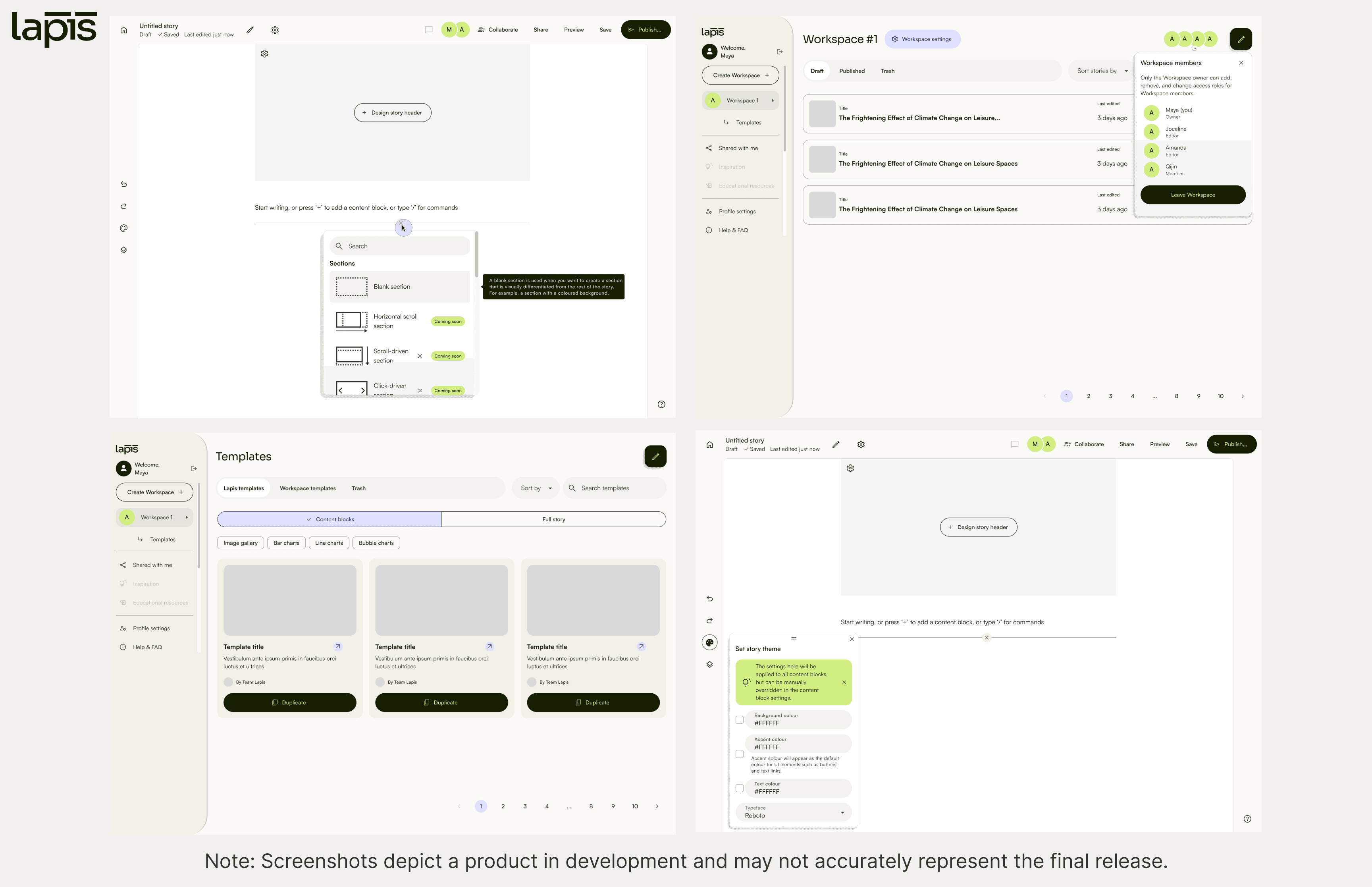 A sneak-peek on Lapis – a product prepared by the Kontinentalist team.
A vision for the future: democratisation of data journalism
At its core, Kontinentalist's mission with Lapis is to democratise data journalism. Kontinentalist hopes to encourage more newsrooms and journalists to adopt data journalism as a standard practice by offering a user-friendly platform that simplifies creating data-driven stories. If you want to learn more, you can sign up for an early alpha version here.
Want to stay up to date with latest trends of news?
Subscribe to our CEOs Linkedin newsletter!