Foundations
Software for journalists – what to choose to benefit your newsroom?
4 Aug 2023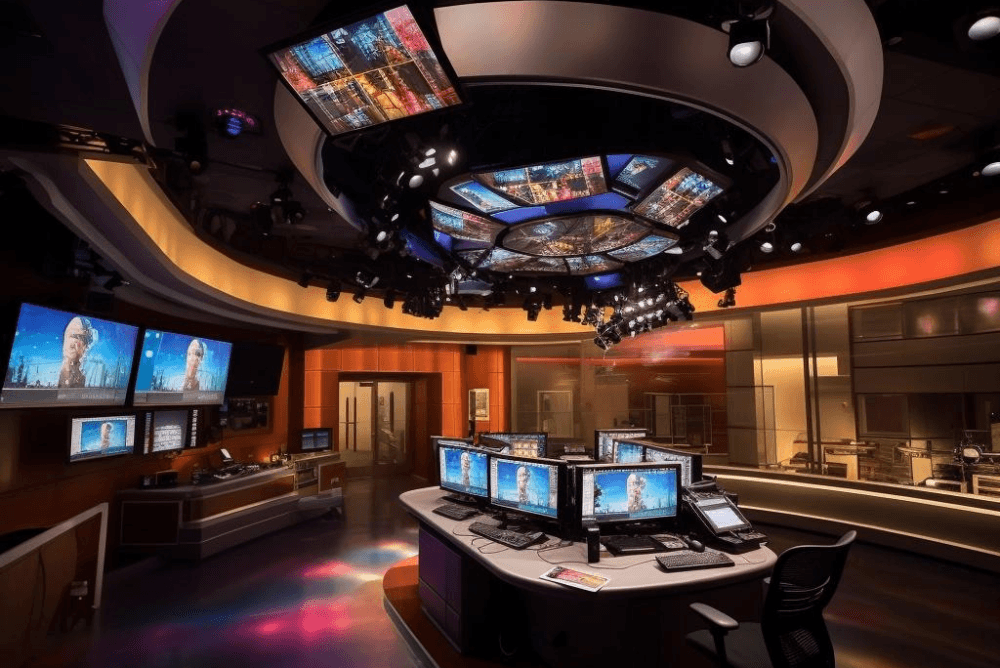 What are the most essential tools of software for journalists?
Editorial software, often called newsroom or software for journalists, is a category of specialised applications designed to streamline and improve the various stages of journalistic work. This article presents leading solutions, practical tips and best practices to help journalists get the most out of their chosen software.
A workshop of modern journalists goes beyond standard notebooks and word processors like Microsoft Word or Google Docs. It plays a central role in news gathering and facilitates collaboration between journalists, editors and other stakeholders to ensure stories are researched, written and published efficiently.
Read also: How can modern editorial software be your journalists' superpower?
Editorial software also provides tools for content organisation, multimedia integration, fact-checking and data analysis. It enables journalists to create comprehensive multimedia stories that captivate readership. It can also streamline activities such as team collaboration and communication, collaborative editing and feedback, and content organisation.
Let's now look at some of the most essential tools that are part of the software for journalists.
If you're looking for customised editorial software, check out our offer for editorial teams.
Essential features for journalists
To optimise your journalistic efforts, you need the right tools. We go over the essential features that any editorial software should offer, from seamless collaboration to content organisation and multimedia integration.
Tools for collaborative writing and editing
Effective journalism often requires multiple writers to work on a story simultaneously. Editorial software should offer real-time collaboration features so writers, editors and researchers can work together seamlessly, even if they are geographically dispersed. Journalists also need to be able to track who made changes and when to ensure transparency and accountability in the editorial process.
Content organisation and planning
Editorial software should allow for easy tagging and categorisation of content so that information can be easily retrieved and reused when needed. An integrated calendar helps journalists plan their contributions, assign tasks and keep to a publishing schedule.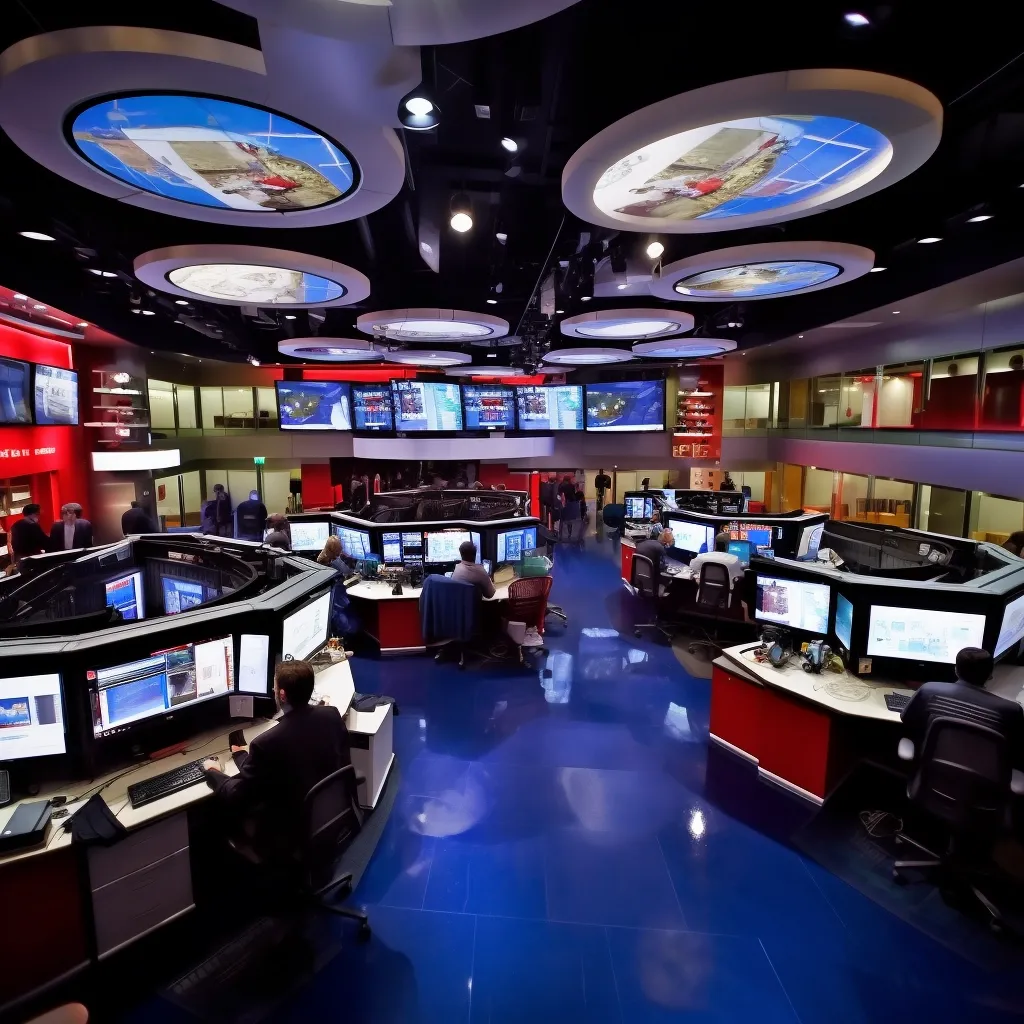 Collaborative tools are essential for every newsroom today (image generated by Midjourney)
Multimedia integration
Editorial software should support the seamless integration of images, videos, infographics and other multimedia content into articles. The ability to embed content from external sources or host multimedia files directly in the software is also crucial for creating compelling articles.
Read also: Which AI tools in journalism are really worth the hype?
Fact-checking and verification
Editorial software should facilitate fact-checking by allowing journalists to verify information within the platform easily. Integrating fact-checking services and databases can be invaluable. In addition, recording sources and citations in the software helps maintain journalistic integrity and allows for easy reference during editing.
Watch: a concept of a fact-checking AI feature helps journalists deal with news verification and ensure the accuracy of facts. It analyses news content in real time and highlights mistakes and inaccuracies.
Integration of SEO and analytics
Editorial software should include SEO analytics and suggestions to help journalists improve the findability of their articles, while access to real-time analytics data within the software can inform journalists about how their content is performing so they can make data-driven decisions and refine their strategies.
Watch: An AI-based feature that provides authors with prompts on including the best keywords. Journalists can edit their text as they write, adjusting key phrases or replacing words to ensure that the content is optimised for search engines.
Integration with content management systems (CMS)
Integration with Digital Asset Management (DAM) systems
Digital asset management systems such as Adobe Experience Manager, Widen Collective and Bynder are critical for news organisations to manage and organise their multimedia assets efficiently. DAM Systems provide centralised storage, tagging and metadata management for images, videos and other multimedia content. They ensure easy retrieval and sharing of media content and improve the visual appeal of journalistic content.
Examples of editorial software
WordPress
WordPress is a widely used content management system (CMS) known for its flexibility and ease of use. It's the first choice for bloggers, news websites and large media companies.
WordPress offers an extensive library of plug-ins and themes, making it highly customisable. It supports multimedia content integration, has excellent SEO features and has a thriving user community.
Adobe InCopy
Adobe InCopy is a professional word-processing software explicitly designed for journalists and editors. It's part of the Adobe Creative Cloud suite.
InCopy offers real-time collaboration and allows writers and editors to work together seamlessly. It integrates with Adobe InDesign for layout design and provides various editorial tools like change tracking and version control.
Quip
Quip is a collaboration productivity platform that combines documents, spreadsheets and chats in a single interface. It's a popular choice for newsrooms seeking efficient collaboration.
Quip promotes real-time collaboration with chat features alongside document editing. Quip is available on desktop and mobile devices, making it easy to work on the go.
Trello
Trello is a versatile project management tool that can be customised for newsroom use. It's ideal for managing editorial calendars and tracking the progress of posts.
Trello uses a card-based system to organise tasks and projects. It's highly customisable, allowing editors to create workflows tailored to their needs.
Scrivener
Scrivener is a writing and organisation tool popular with novelists and journalists with long texts. Its unique structure helps writers plan, draft and edit complex documents.
Scrivener allows writers to divide their work into smaller, manageable sections and provides a distraction-free writing environment. It's ideal for in-depth research and writing projects.
Google Docs
Google Docs is a widely used cloud-based word processor. Its collaboration features make it a popular choice for remote teams and newsrooms.
Google Docs enables real-time collaboration and offers built-in sharing and commenting features. It also integrates seamlessly with other Google Workspace applications.
Read also: How to clean up a back-office system at an online media giant? Case study
Are you looking for all-in-one editorial software?
At Autentika, we specialise in developing bespoke media products and software for journalists. We have worked with some of the most prominent media groups on Central Europe, and designed complex editorial systems that address newsrooms' needs.
We are Europe's premier newsroom consultancy, merging profound hands-on tech proficiency with advanced editorial tool insights and strategic workflow analysis. We're practitioners who drive change, guiding the implementation of your future vision step by step.
So if you have growing doubts about the quality of your newsroom tools or you are planning to introduce technological innovations, contact us and let's see how we can help.
Want to stay up to date with latest trends of news?
Subscribe to our CEOs Linkedin newsletter!